Have you grown tired of Encanto yet? We haven't and neither have our students!
I think part of what makes Encanto so appealing is the vibrant colors of the artwork. The story is beautiful as well, but I just can't get enough of the beautiful images! This activity is part "Picture Progression," part "Block Reveal." After the student correctly answers a question, a new image appears and gets "stored" in their Encanto Collection! It feels a bit like collector cards or a sticker book. Can you collect them all?
Encanto Image Series Reveal with Sticker Colllection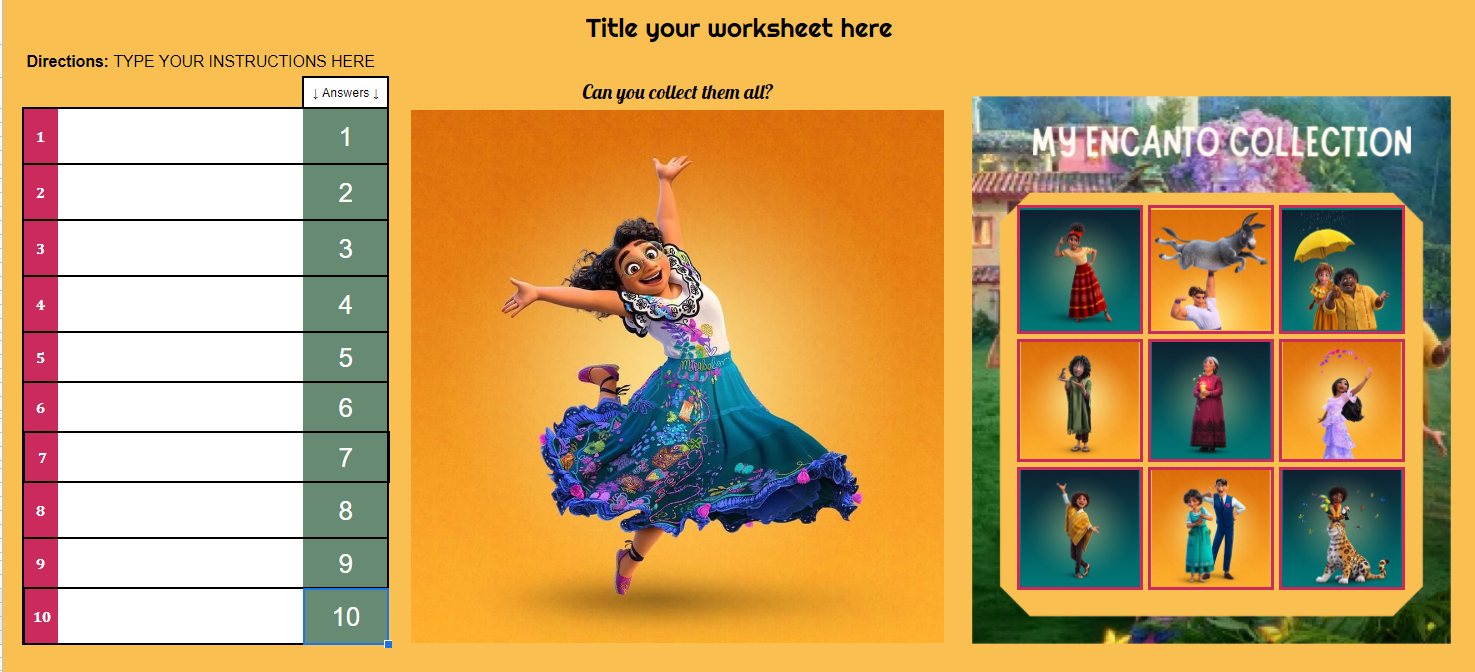 Enjoy this post?

Buy PAME Resources a coffee