Overcome Anxiety this Thanksgiving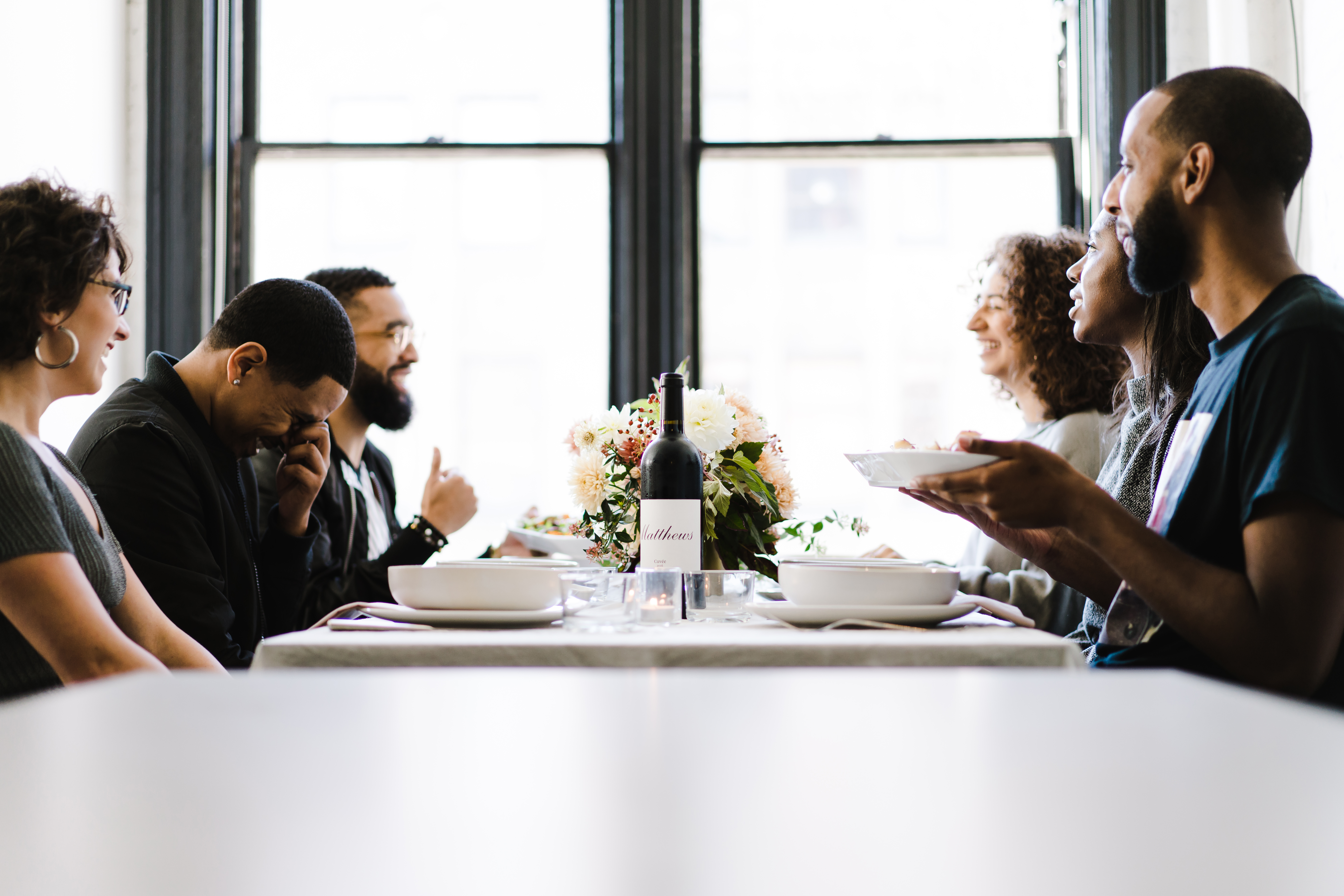 Memories are often made at the dinner table. Holidays are a great time to break bread & connect with friends and family.
If you're anxious about what might come up during Thanksgiving or any other discussions with difficult family members prepare yourself by prayerfully investing in God beforehand.
He has given us all wisdom and grace through His Son Jesus Christ - let's use that gift today as we get ready for anything life throws our way (Psalm 55:22).
Here are 3 practical ways to overcome your anxiety during the holidays.
🙏🏾 Pray Beforehand
Ask the Lord to help you exercise kindness & courage which will help keep tensions low when addressing tough topics; take some deep breaths while meditating on scripture.
👂🏾Listen First
Listening is one of the most important skills when addressing difficult topics with someone else. So before you open your mouth, make sure to listen! Be quick to hear what they are saying and slow in responding.
❤️ Respond with Love
Jesus commands His followers to love one another. We can mirror Christ's loving actions by responding with gratitude and kind words of affirmation, even when our loved ones act selfishly or make mistakes!
Be ready to address specific topics with a thankful heart. Spend time searching the Bible and praying about how you should respond when someone brings these things up so that God is glorified in your words!
How can you reflect Christ's merciful, selfless and unconditional grace in your everyday life?
Enjoy this post?

Buy Pastor Vaughn Sanders a coffee