On this day - Whitehall Palace Burned!
A number of lives were lost when a massive fire engulfed Whitehall Palace on 4th January 1698, including that of the Dutch Maid who had left bedsheets drying, unattended, infront of a brazier. They caught light, causing the fire which burned for 15 hours and destroyed the Palace along with artwork including the famous Whitehall Mural, commissioned by Henry VIII, of Henry, his parents and his third wife, Jane Seymour.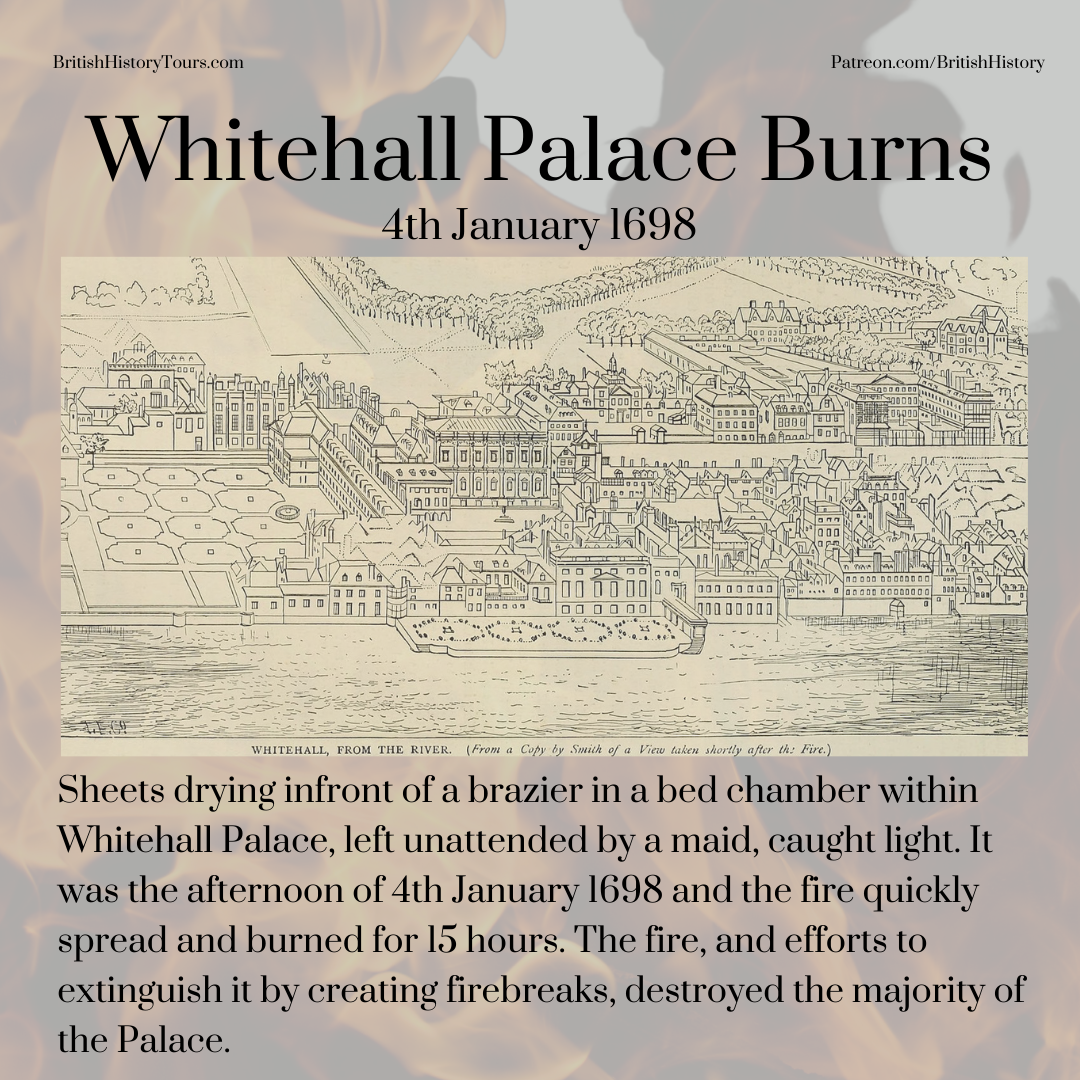 While the Palace burned, looters broke in to steal what valuables they could lay their hands on.
.
Fortunately, we have been left with the beautiful Banqueting Hall.
.
See my Whitehall Palace tour at https://youtu.be/WjxobgB_o9w
.
#whitehallpalace #whitehall #Britishhistory
Enjoy this post?

Buy Philippa a coffee