Recolor of Ade_Darma's "BeAlright"(No bangs) hair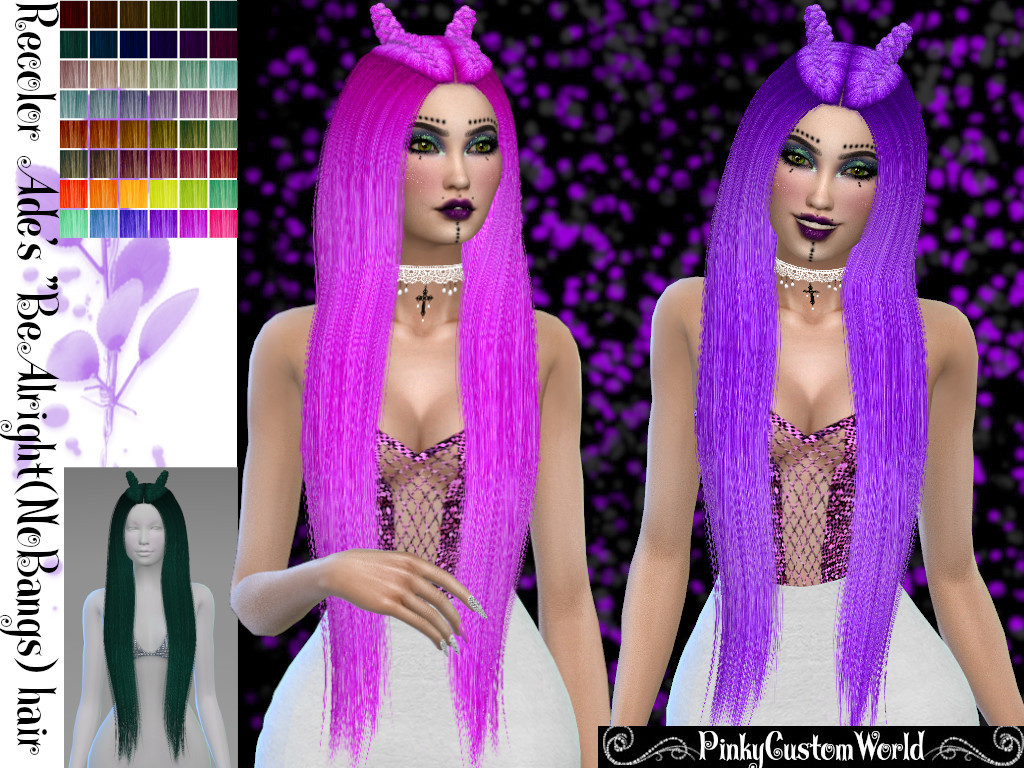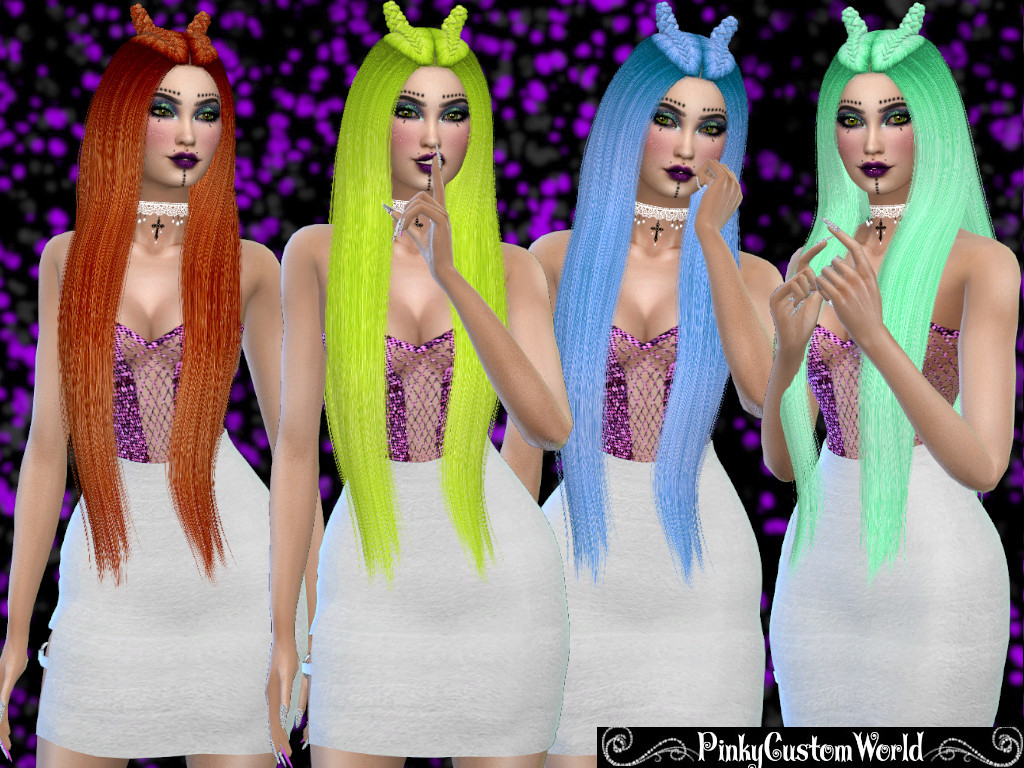 💙Recolor in 48 different colors
💙Custom Thumbnail
💙Female hair
💙Teen-YoungAdult-Adult-Elder
💙💙💙MESH NEEDED💙💙💙
You can get the mesh (Original creation by Ade) 💜HERE💜
YOU MUST DOWNLOAD THE MESH !! THIS RECOLOR WILL NOT WORK WITHOUT IT !!!
Like my work/want to support me? Buy me a ☕
All credit goes to Ade_Darma for making this beautiful hair 💙
Huge thanks to all the amazing cc creators I've used cc from in my previews💙
💙Remussirion: Skin 💙Blahberry-Pancake: Lips,Choker 💙Kijiko: Lashes 💙Merci: Facepaint 💙Praline: Piercings, eyeliner 💙Jul-Haos: Eyeshadow 💙MsQSims: Blush 💙RedheadSims: Skirt,Nails 💙FushionStyle: Corset
Download (No ads, sfs) 💜HERE💜
You can find this hair with bangs 💜HERE💜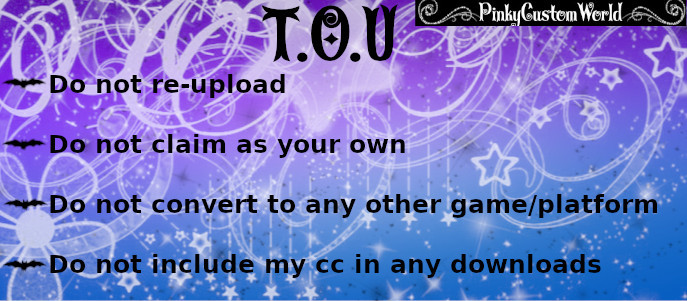 Enjoy 💙
Enjoy this post?

Buy PinkyCustomWorld a coffee