Recolor of Stealthic's "Envy" hair.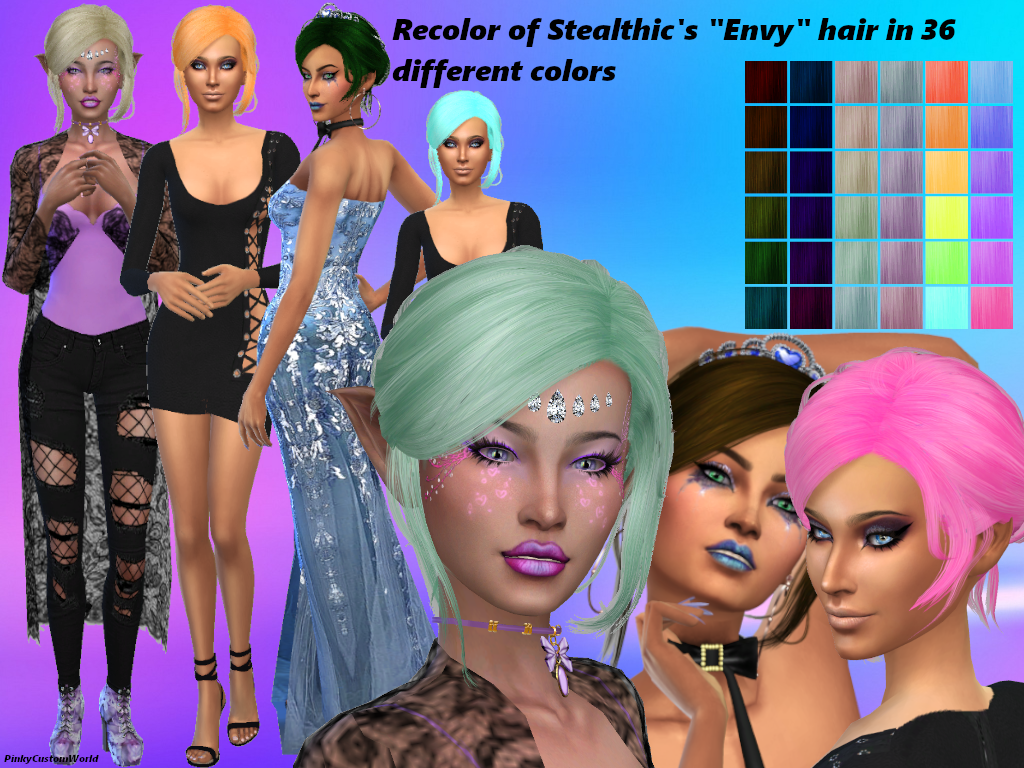 😻Recolor in 36 different colors
😻Custom Thumbnail
😻Teen-YoungAdult-Adult-Elder
😻😻😻MESH NEEDED😻😻😻
You can get the mesh (Original creation by Stealthic) 💜HERE💜
Some tips to make sure this recolor look it's best in game:
- Make sure laptop mode is off
- Set graphic settings to high
- Make sure your game is up to date !! (This can not be done with pirated games!!)
Huge thanks to Stealthic for making this beautiful hair and allowing recoloring of it :)
Download link to my recolor (Via Simfileshare) 💜HERE💜
All my downloads are ad free :)
Enjoy
Enjoy this post?

Buy PinkyCustomWorld a coffee