Bible Verse of The Day - 1-3-22
James 4:6 (NKJV) 6 But He gives more grace. Therefore He says: "God resists the proud, But gives grace to the humble."
So often in Christianity we spend a lot of time asking for what we want God to do for us.
Over time this can become a habit, where we end up spending more time asking God what He can do for us than what we can do for Him.
Don't take this wrong. God does want to do things for us. But when we get lopsided in our asking, then we know we're getting off track in our walk with Him, and it has become more about us than about Him.
You see, sometimes we just need to be satisfied with knowing that He's there. We need to rest in the fact that He's faithful in everything, even during those times when we might feel like we're hearing nothing from Him.
We need to be secure in knowing that He loves us, even if we don't deserve that love.
All of these things should be enough.
This is where humility comes in.
When we grow in maturity as a believer, we will begin thinking less of ourselves and more of God and others.
This will greatly change the way we think. And that change in our thinking will change what we ask for and the way we ask, because we will be more humble and less apt to put ourselves first in everything.
Let's learn to be satisfied and content, putting God first in everything that we do, including our asking.
Pastor Curt & Pastor Ellie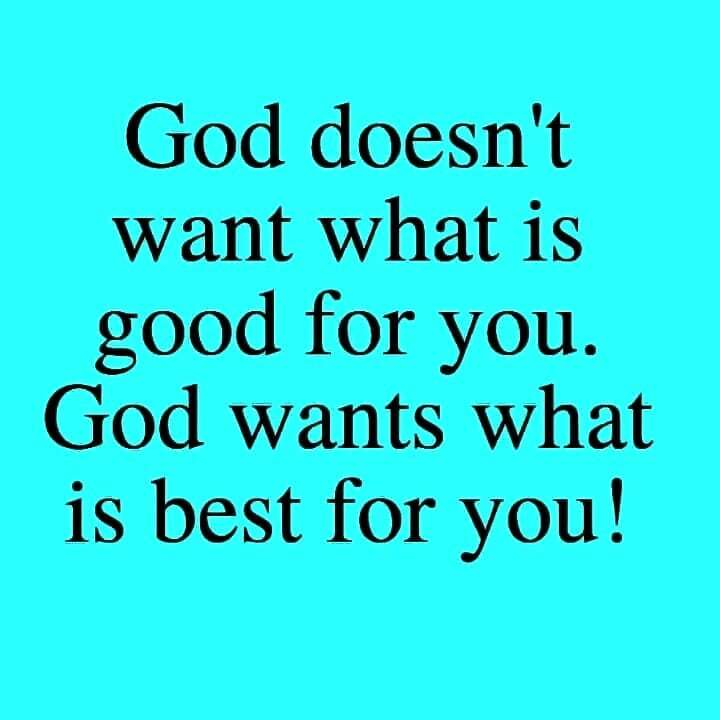 📌 You Can Save This Faith Quotes And Share it With Your Friend Or post it in your Instagram account 💜🌷
🔴 if You Like My Faith Content You Can Support My Work 💜🌷✝️
Buy me a Coffee 🙏😍⤵️✝️❤⤵️
Or
Thank You for Support 🙏💜✝️
I want what God wants for me ✝️:
A Daily faith journal to write in , lined pages 120 ⬇️💜✝️⬇️
https://www.amazon.com/want-what-God-wants-journal/dp/B09NX25SQX
Enjoy this post?

Buy Positive Vibes a coffee