Prayer for Today
Lord, I praise You for my family. Thank you for my spouse. Thank you for my children.
Lord, be with my family today as they go their separate ways. Bring us all back home safely to each other, I pray.
Amen.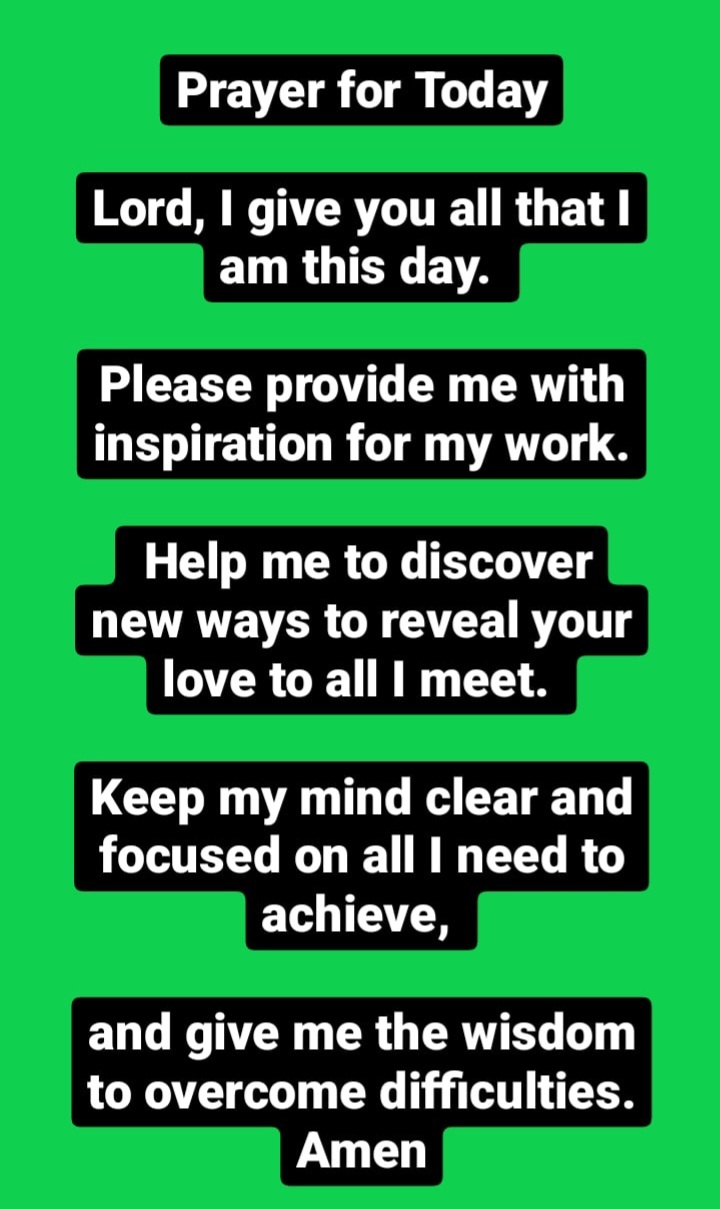 if You Like My Faith Content You Can Support My Content Thank You 💜🌷✝️
PayPal Me 🙏😍⤵️✝️❤⤵️
Enjoy this post?

Buy Positive Vibes a coffee