The Girl & The Wishing Well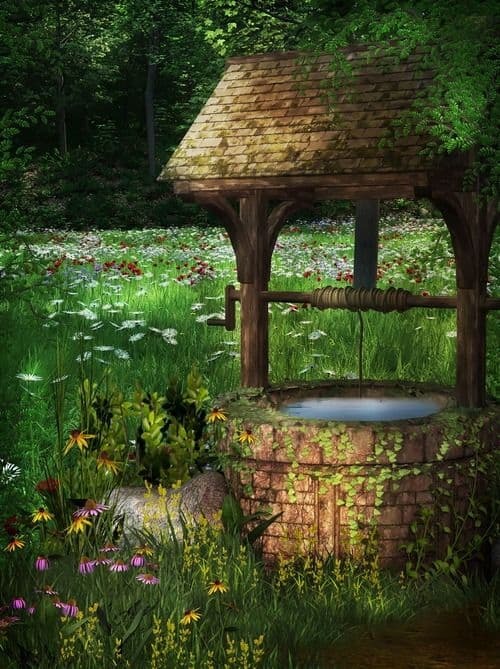 Silent forest in an endless space,
Dear sweet company of a father's grace,
No sound but his voice in a story old,
The tale of the wishing well so often told.
Asleep in her bed the little one rests,
Hopeful eyes in her softly nest,
She sees the sun and a bright new day,
Through the door she'll be on her way.
Towering trees and a wooden pale,
She ventures off into the greenly vale,
Curious soul so brave and alone,
Glimmering light upon rounded stone.
Enshrouded mist and clustered shadows,
Fragrant pedals beneath hanging willows,
Ancient waters of the story he tells,
The tale of the hopeful wishing well.
Enjoy this post?

Buy Quill C. Elska a coffee