Saltwater Fishing in Virginia
I recently tried something new. It's so easy to get boxed in as a content creator in your niche. But I always want to grow, learn, and try new things in my life in the outdoors. So, I traded in my hiking shoes for a fishing pole on this trip out to the Chesapeake Bay of Virginia. And this girl caught the biggest fish of the day on the boat, my very 1st time out there. My cobia was 44 3/4" long and it sure was fun feeling the pull and strength of this amazing creature in his element. And I have to say, I am soooo hooked. No literally. I have not only planned my next saltwater fishing trip, but also a bass fishing trip as well. It feels really great to break out of the hiking and camping mold for a second and experience something new and amazing in the great outdoors. Maybe I'll become a lady angler on the side, who knows. I just know that I not only love the excitement of learning something new, but I love being outside and experiencing my love for the outdoors in a brand new way.
OH and yes I did make a YT video on this amazing adventure on the water. It comes out this week.
- RVA -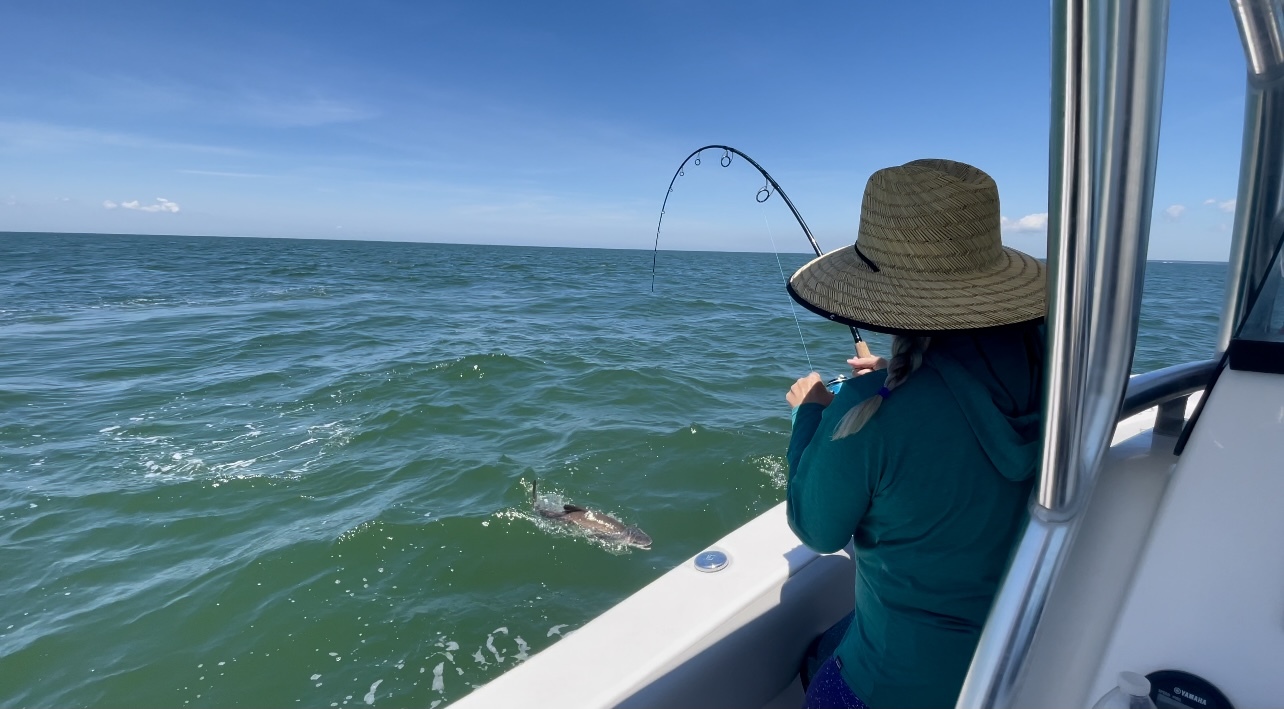 Enjoy this post?

Buy RVAHikerGirl a coffee