I don't know if you remember the television show American Gladiators, but I was obsessed with it. Normal everyday people...I guess normal people in really good shape, were competitors and had to go against the American Gladiators in a set of physical challenges. I loved this show so much, one summer I brought similar obstacle games like these to the school aged daycare I worked at. The kids and the staff loved it!
The 1993 Grand Female Champion competitor of the show Cheryl Wilson-Minelli would die at the hands of her husband four years later. Her husband was a former boxer and current domestic abuser named Juan Minelli. The couple had a 3 1/2 year old daughter who is believed to have witnessed her father killing her mother.
Juan was set into a rage, when Cheryl arrived back to their Florida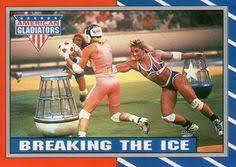 home from what he believed was a night out with her female lover. Juan punched Cheryl, he knocked her to the floor, strangled her and stabbed her repeatedly with kitchen knives.
Because of Juan's physical, verbal and emotional abuse, Cheryl had started the divorce process in 1994 but never went through with it. She had just found out she was pregnant at the time and the couple decided to work it out. Juan never changed though.
After killing Cheryl, Juan showered, called his parent's and then 911 to report he had murdered his wife. When he called his parents, he had begged them for money to leave the country. Instead they talked him into giving himself up.
Juan was convicted of first degree murder. His motive was to keep Cheryl from having custody of their daughter