If they were Japanese Students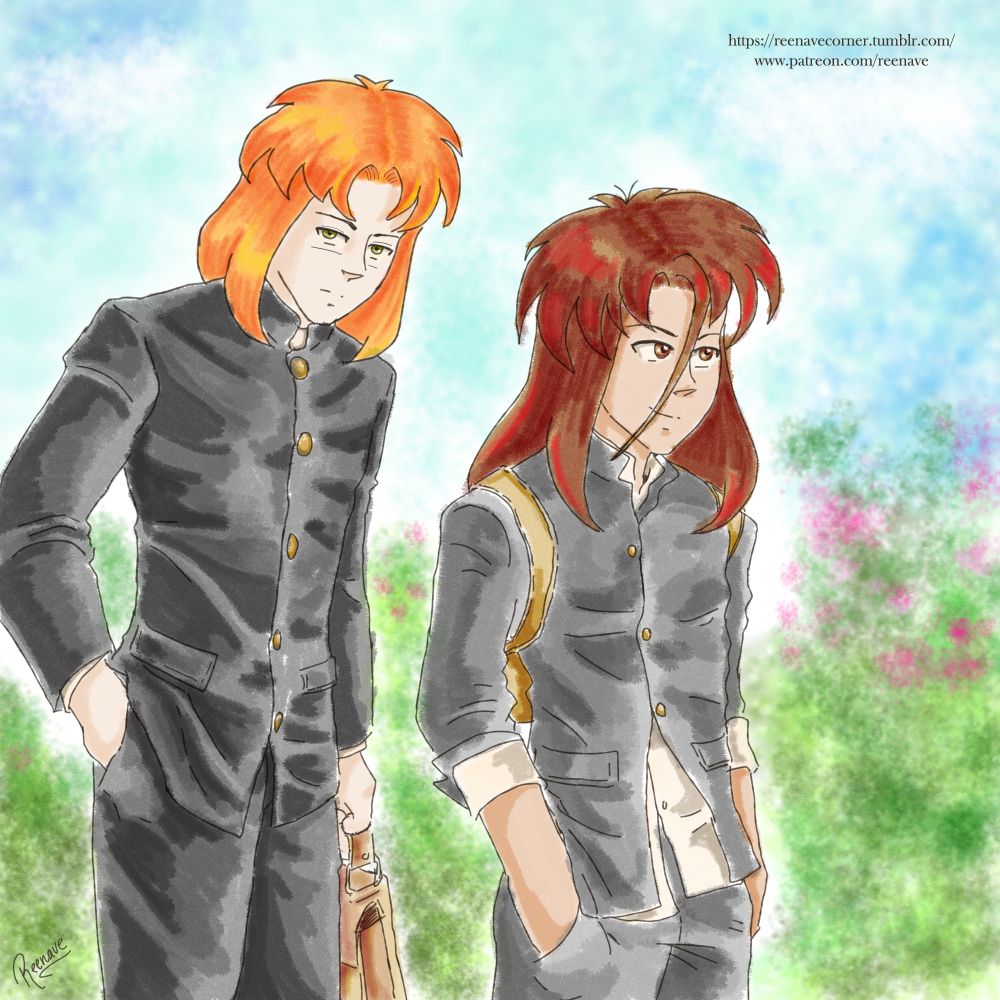 Kyrsiel and Gersiel´s school uniforms are inspired in Venezuela highschool uniforms.
When i was designing them, i had the idea to make them were a Japanese school uniform but i prefered the one of my country. I never did a drawing of them with the Japanese uniform model, so i did a sketch of them wearing it.
I really love the design of their uniforms! ♥
Kyrsiel, Gersiel © Reenave
Enjoy this post?

Buy Reenave a coffee