August 2022 update and backtests
LINKS ONLY
19th June 2022 to 12th August 2022
Excel
Webpage
1st May 2022 to 12th August 2022
Excel
Webpage

Paper Test v6

I decided to use Alex's backtesting tool to see how all the community settings are doing.
I selected the 12 coins I had my eye on in previous post which showed some signs of bullish recovery, daily Ichimoku TK cross, etc. Then I looked at the date when things started picking up, and I came up with 19th June 2022 where there was signs of a recovery and backtested to 12th August. Here are the charts of BTC and ETH to show why I chose those timeframes to backtest.

I would expect most of the settings to be profitable and hardly stuck,
BTC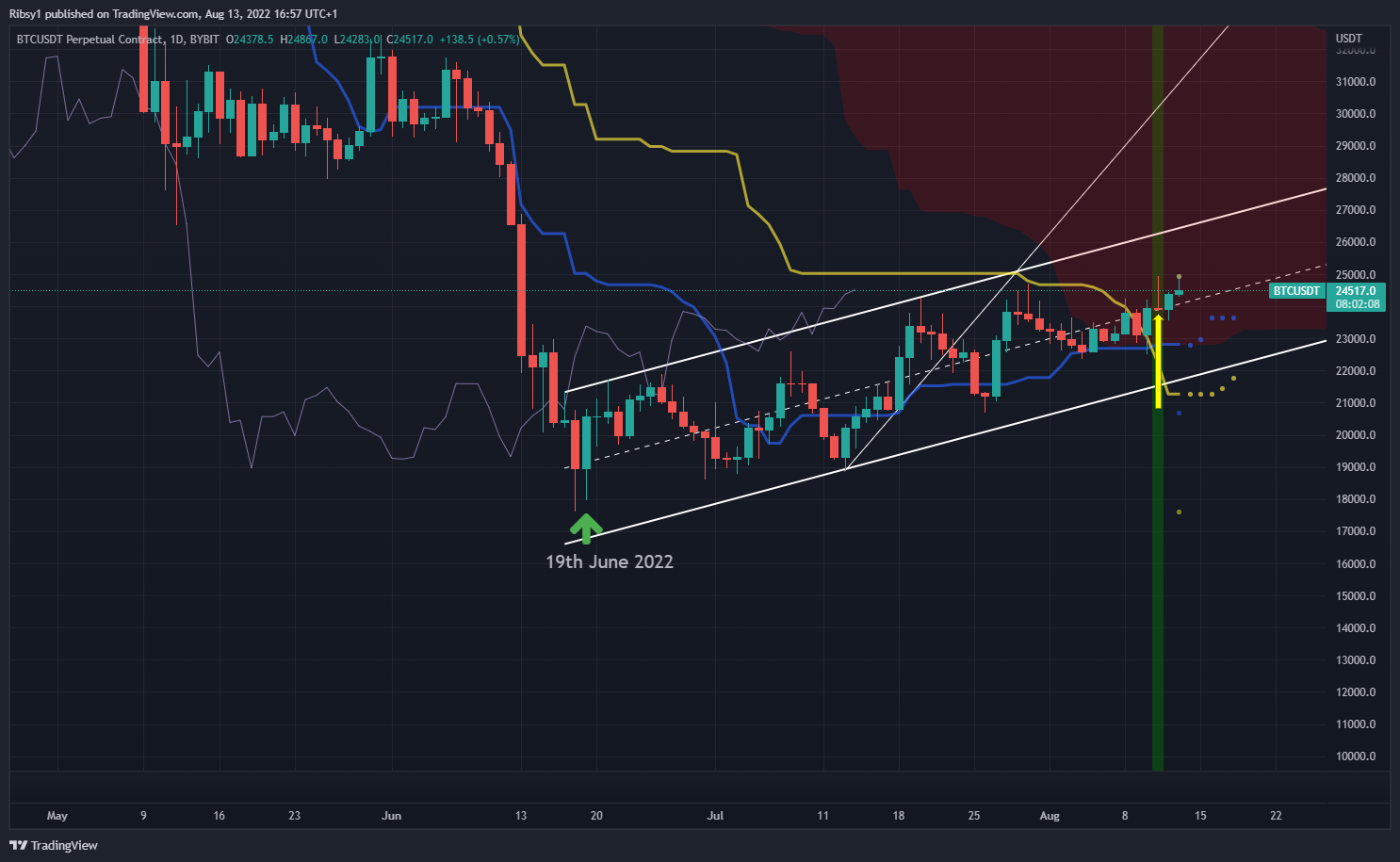 ETH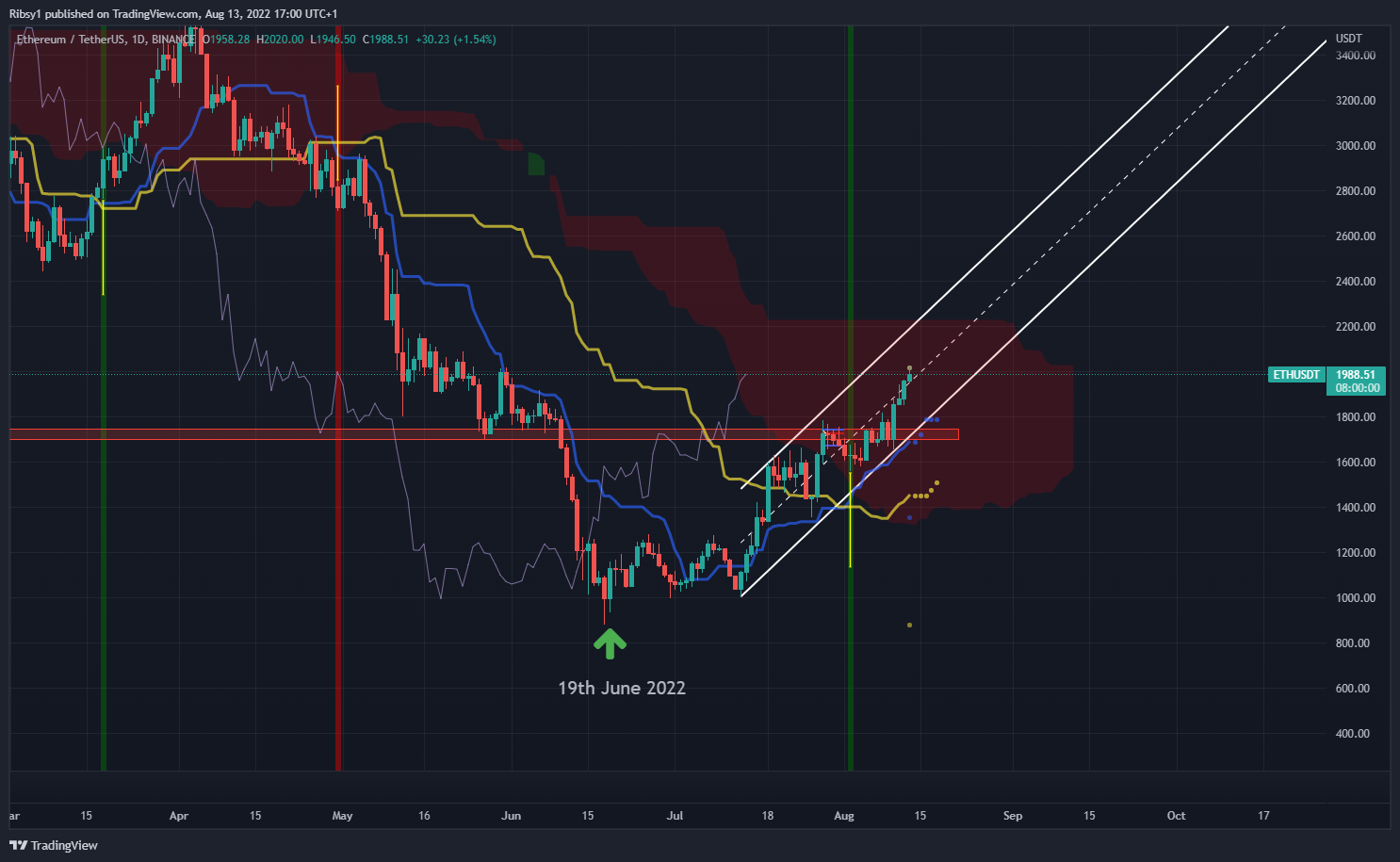 So here are the results
19th June 2022 to 12th August 2022
Excel
Webpage
1st May 2022 to 12th August 2022
Excel
Webpage
(expect losing settings in the profit_percentage, as it would have been a bad time still to start bots as we had another big drop which many would have still been stuck with red bags.

How to use the excel spreadsheet
Remember if you are using the excel downloaded version, enable editing, then use the sort function to see what column you want to prioritize. Profit Percentage, Current Profit Percentage, Avg Deal Time are prolly columns I want to concentrate on.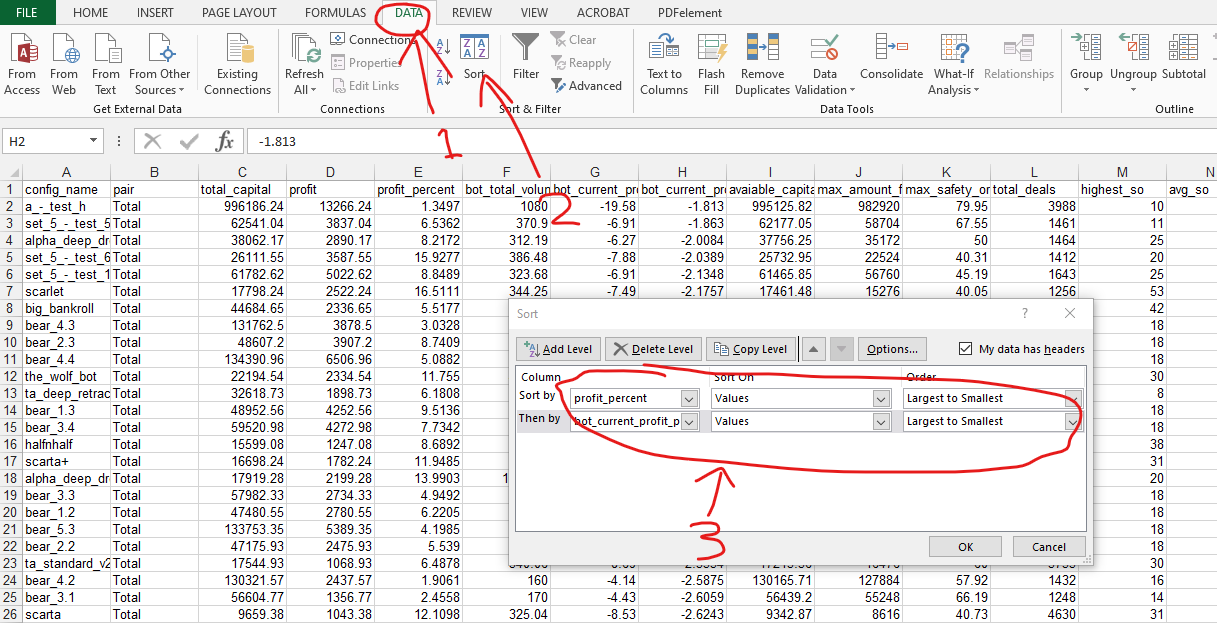 Then I would zoom into the setting by looking at the tabs below to look even deeper at the coins that were tested.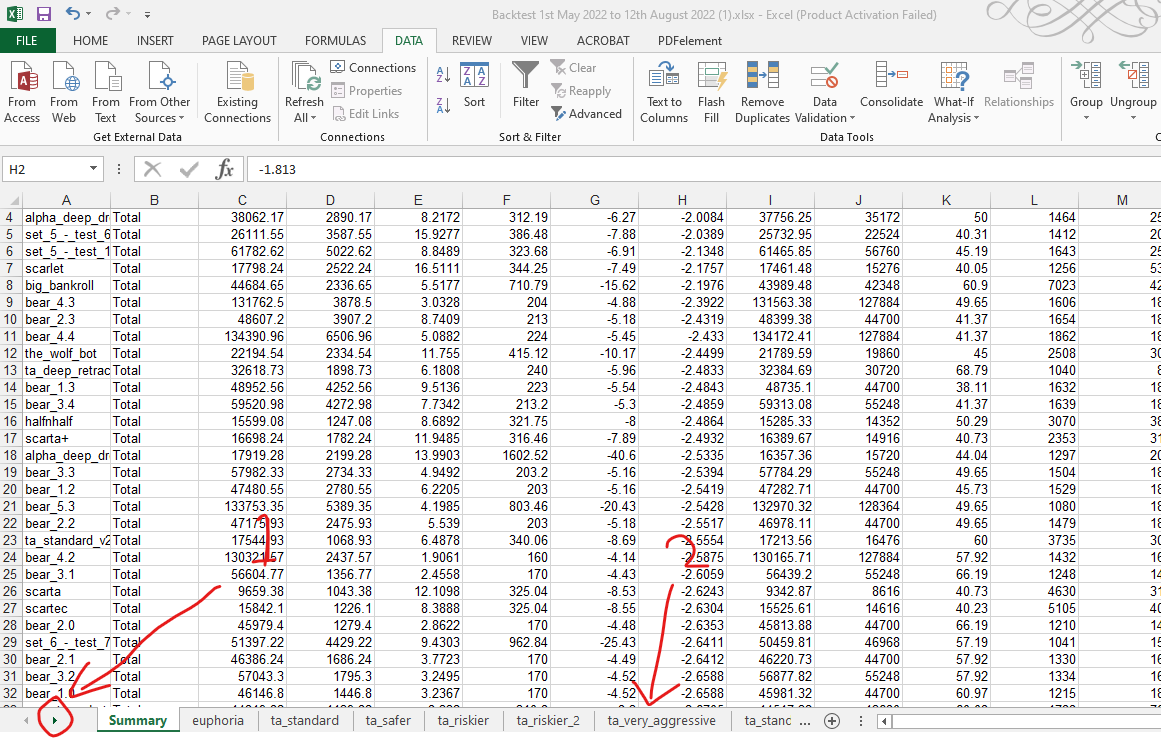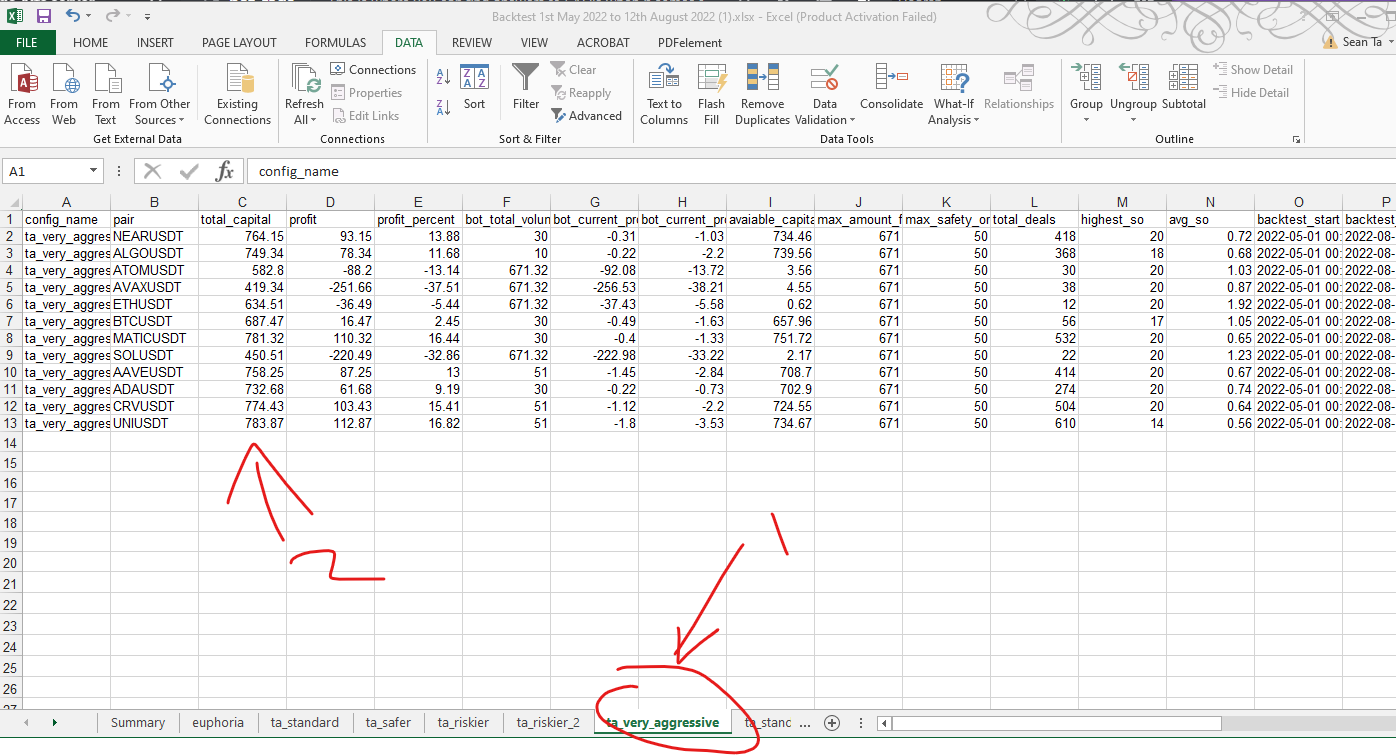 Alternative Backtest
For those that want an web based backtest and don't like botnerds or tradingview, a community member in our discord made an app that's built into 3commas and it works pretty well. The free version gives plenty to play around with. Its approved by 3commas, so should be safe and built into the web interface.
https://app.3commas.io/d/apps/124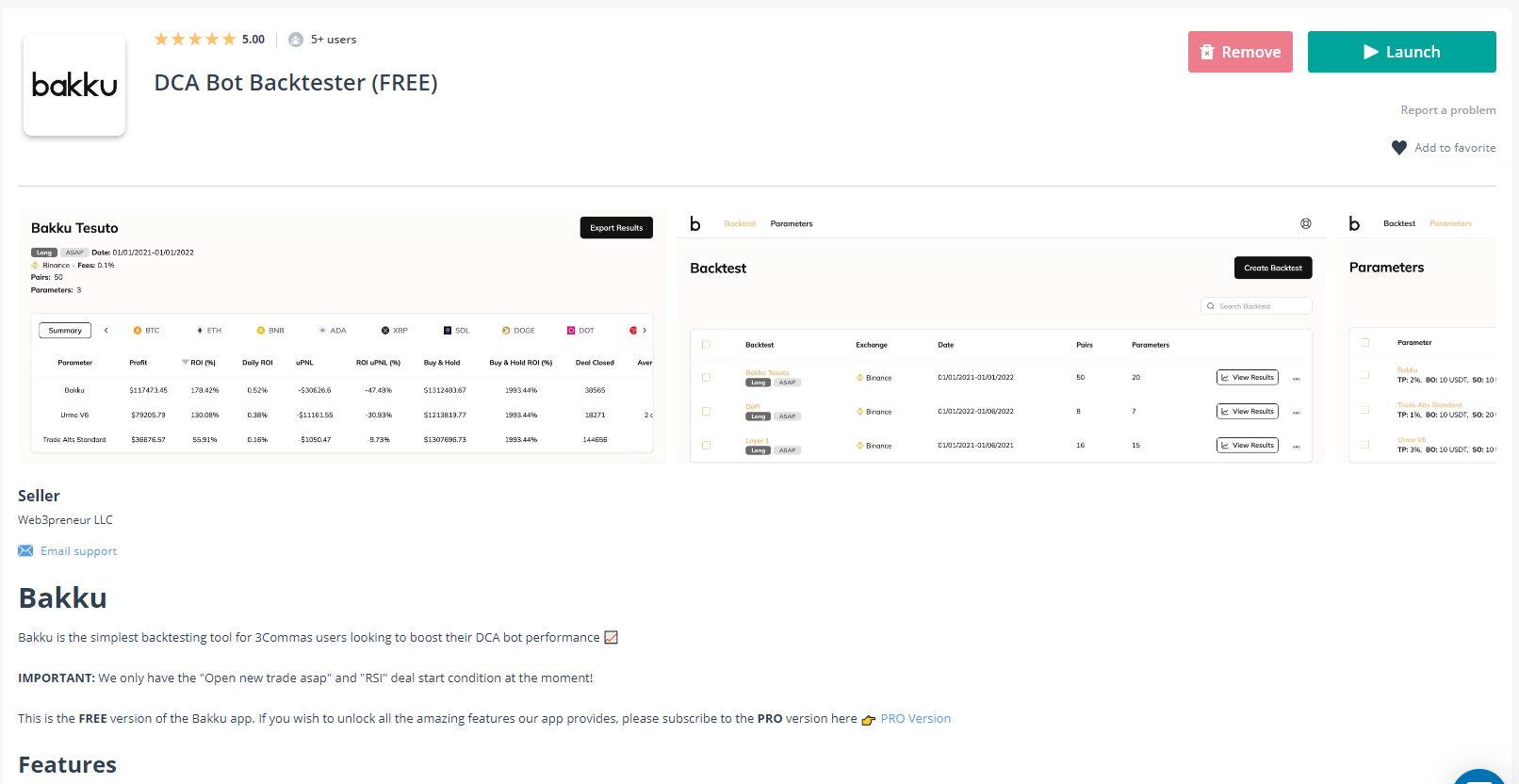 You just create the parameters (settings), then run a backtest and the results will display. I didn't have many issues running a quick backtest.


Now you have a set of data to work with from the backtesting, the hard part is picking which setting you want. That's all down to you, I won't be recommending any settings. You also have the forward testing Paper Test v6 which started on 12th August with a few of the popular community settings.
I wish you the best of luck if you are running bots in these times. These tests are just ASAP bots, so you can experiment with signals if you want safer or use QFL to just start on dips. But obviously the ROI will lower. I only suggest being cautious still, as many of us experienced how bad we can get stuck with red bags for long durations.
Enjoy this post?

Buy Ribsy a dish of bbq rib