Off and Stumbling!
I'm excited to be producing podcasts again. Access Indie is just a start for the variety of shows I plan to be creating. Much like the 14 year run of Audio Gumshoe, Access Indie works to share the creative talents of so many valuable musicians that easily get lost in the shuffle.
This show differs in format from Audio Gumshoe. Instead of a single feature artist, I'm sharing one or two songs from a variety of artists in this roughly 60 minute show. Some shows are built around a specific style or genre, but in some cases, there will be a wide variety of styles in each episode.
Help me spread the word! Each time you hear an artist or song you like on the show, tag the song creator (links provided on show pages) and tell everyone in your network about them. The artists will appreciate knowing that you listened and that you liked their music. They'll especially appreciate that you've helped to introduce them to potential new fans.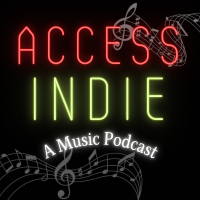 Enjoy this post?

Buy Rich Palmer a coffee