✨Energy/Focus/Blessing for August 17, 2021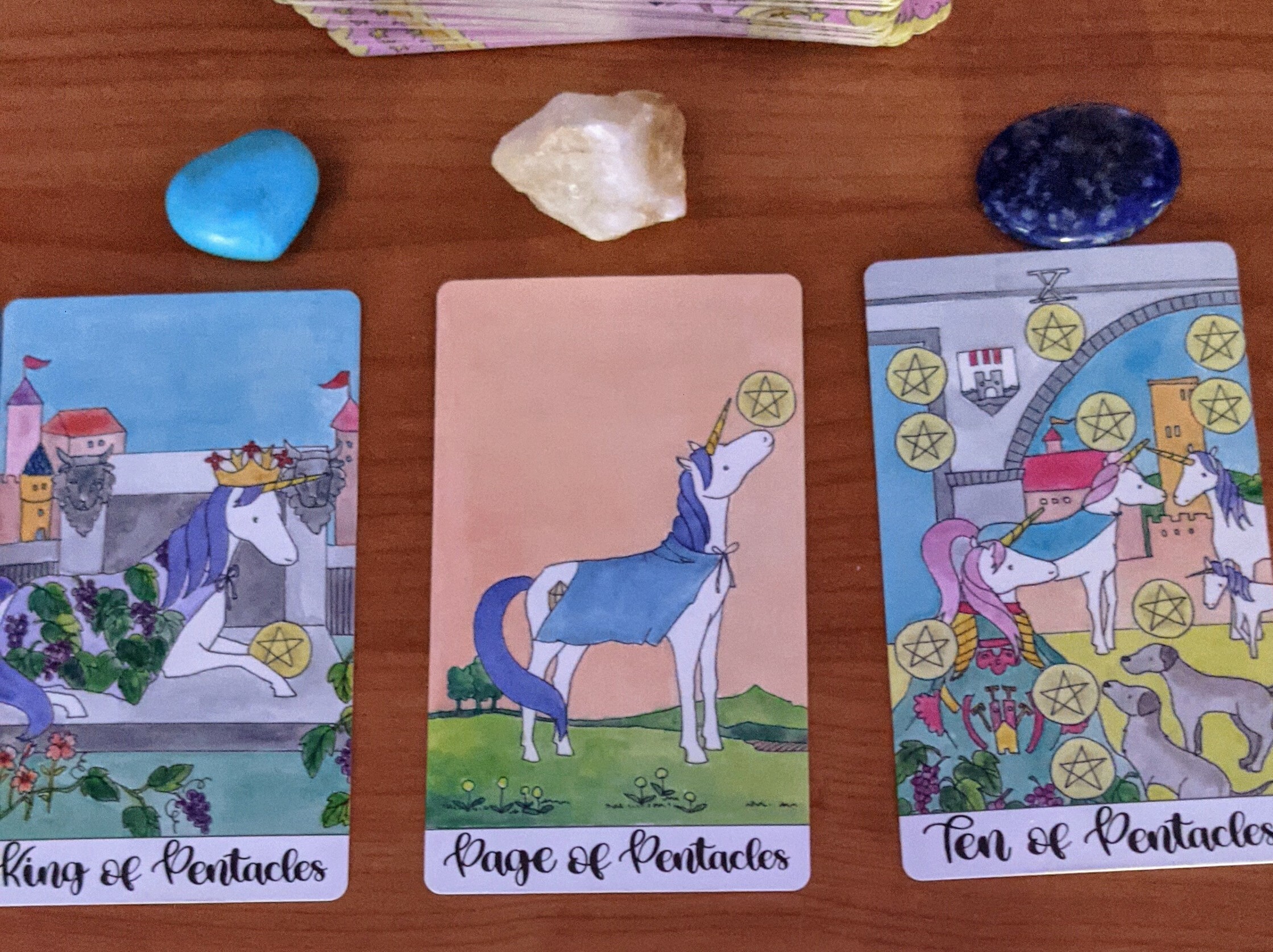 My first post! I'm full of jitters!
Anyway...here is our daily energy/focus/blessing for today, August 17, 2021!
Energy: king of pentacles
We may be feeling extra abundant today. That's always a good thing because when we feel abundant, we attract even more good things towards us. The King of Pentacles is someone who is wealthy, successful, and a bit conservative. Even if you are not wealthy or successful, you may have a wealth mindset or are working towards success! The King of Pentacles gets a reputation for being a "stick in the mud" but I like this King. He is stable, he is grounded, he is mature. The energy for today feels like it's a good day to take in the blessings you already have and expect nothing but the best coming your way!
Focus: page of pentacles
Today, you are being asked to look for new opportunities regarding your finances or career. You may be networking or being mentored by someone who has already been where you are. This is also a great time for creatives to earn some money. They may receive offers or contracts. You may be receiving news about a job opportunity or news about an Earth sign (Taurus, Virgo, or Capricorn) person in your life. This news could be very favorable!
Blessing: ten of pentacles
You are surrounded by people who support you. Take time to notice the people (family and friends) who support you and make you feel like the richest person in the world! You are also Divinely supported by your ancestors and loved ones in Heaven. They want you to know that they are proud of how far you have come and you will always be protected no matter what. Another message I'm getting is that a family member or friend may bless you in some sort of way either through an inheritance or a gift. You are surrounded by blessings!
I hope everyone enjoyed this reading! Sending my love and gratitude to everyone! ❤️
Enjoy this post?

Buy Sammybrite a pizza