Freebie Alert: Jungle Wallpaper!
Hey, favorite people!
It's that time again: I've got a brand new freebie phone wallpaper for you, and it's made from one of my all-time favorite patterns.
Nothing says summertime like a brightly colored pattern of tropical leaves and flamingos and stuff, am I right?
Head over to my home page (or the "Extras" section if you're feelin' fancy) and download your very own Scatterbrain phone wallpaper—100% free, no strings attached.
It will make your phone look bright and summery and happy and jungly. What more could you want, really?
Here's a little preview in case you don't believe me: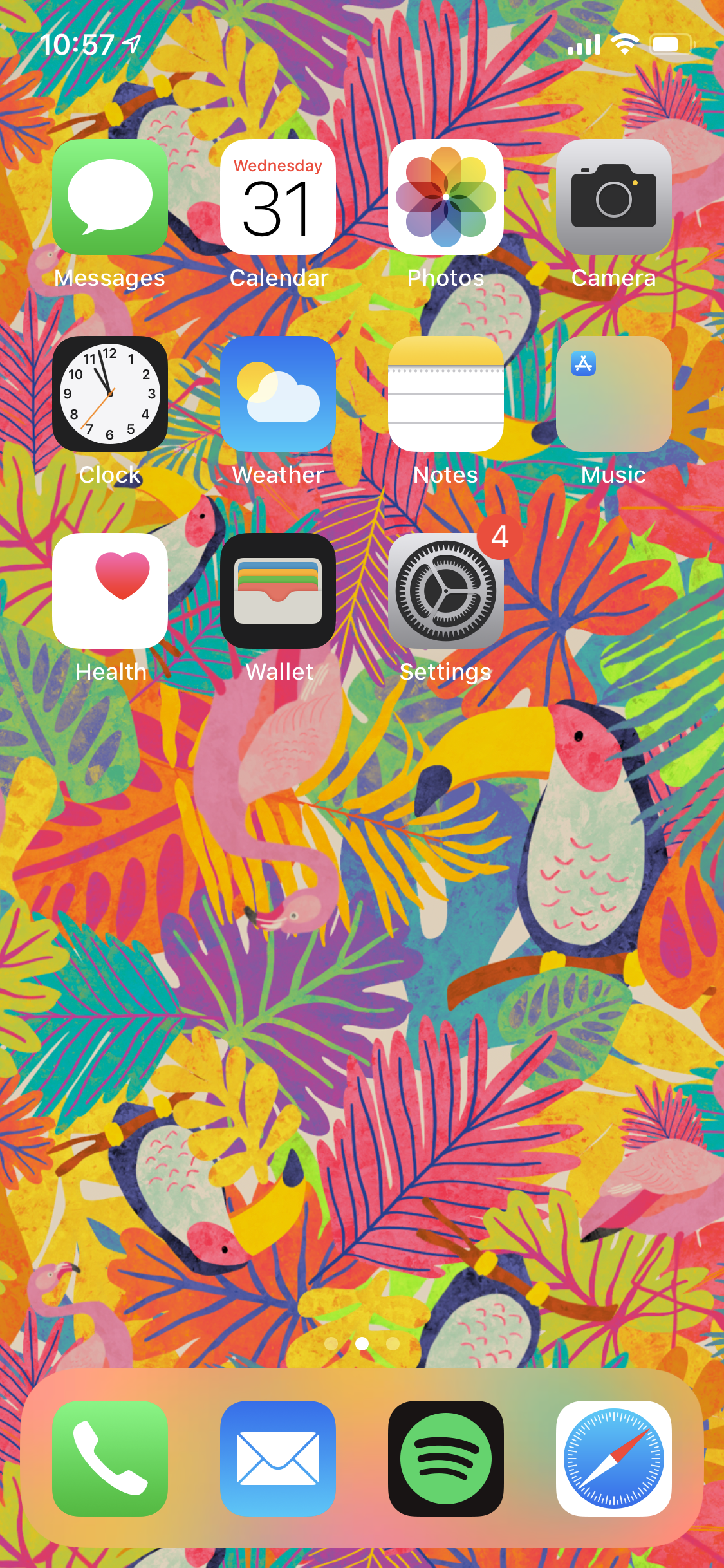 Well, that's all, folks!
Stay tuned for some more exciting stuff coming up in the Scatterbrain world soon… and in the meantime, have just the best day!
Love,
Rosie
Enjoy this post?

Buy Rosie at ScatterbrainStudios a coffee