Next Up: May Jam!
Like music? Like stickers?
Well do I have great news for you!
ScatterbrainStudios is setting up shop at May Jam Music Festival in Tainan this weekend (May 1 &2)!
We'll have our best selection of stickers, as well as a colorful assortment of magnets, keychains, temporary tattoos, lapel pins, and more, probably (my memory's not the best).
We're sharing a table with Ono Pono Hawaiian Treats and ManManLai Herbal Tea Blends, so there's truly something for everyone.
And the best part? This music festival is 100% free to enter!
That's right—no tickets, no cover fee, no problem. Come hang out, camp if you want, and enjoy some sweet tunes with your buddies at Scatterbrain!
(For more info, find May Jam on Facebook!)
And as an extra bonus, check out our sweet display from the YuGuang Wave market last week: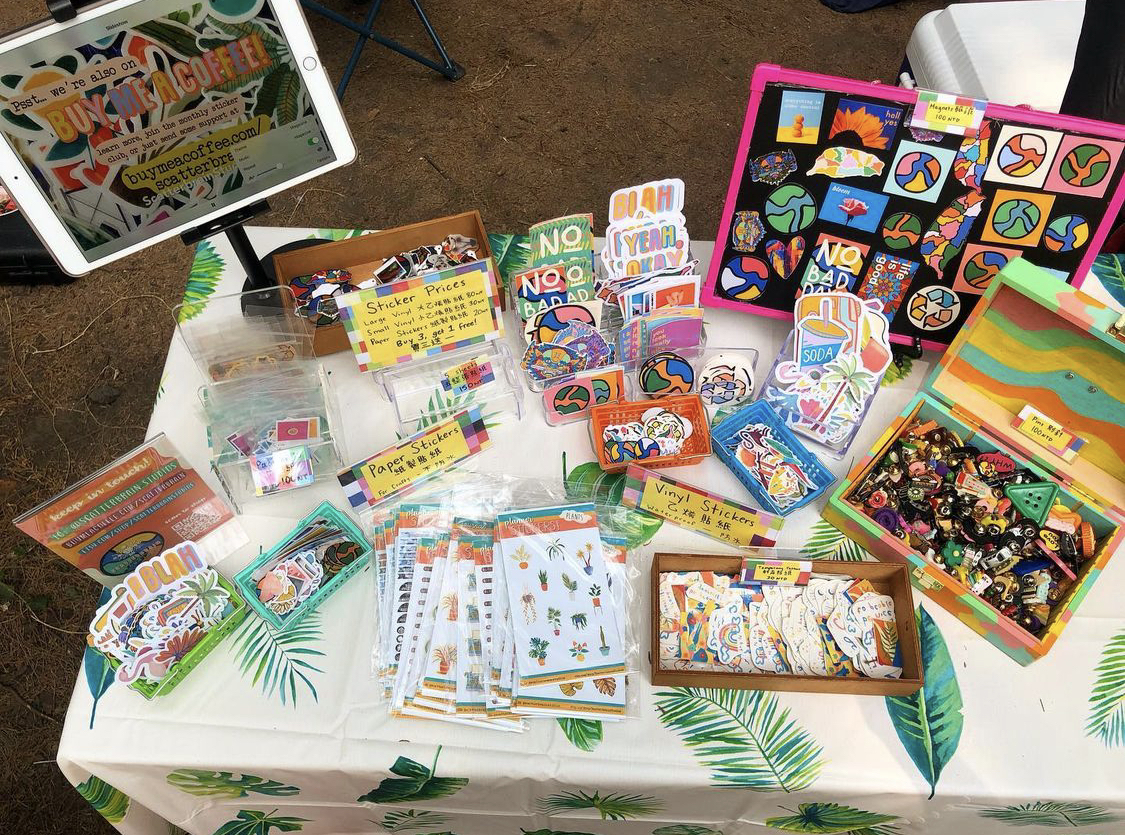 Enjoy this post?

Buy Rosie at ScatterbrainStudios a coffee