The Scatterbrain Newsletter: June Edition!
Happy June, everyone!
At the risk of sounding old, I can't believe this year is already almost halfway over. If you're like me, then this is around the time you're starting to think back on your New Years resolutions and freaking out about how you have made zero progress on them whatsoever.
And if you're even more like me, you'll worry about that for half an hour before getting distracted by something else, and then you'll forget about it again until it comes around again in, like, October. Such is life.
I'll be honest with you: here in Taiwan, June is looking a little bleak. The best things about this month (mango season, Dragon Boat Festival...) are being ruined by the extremely late arrival of The-Virus-Who-Must-Not-Be-Named. So I thought: Why not celebrate some other stuff instead?
Awhile back, I made a set of planner stickers with every weird holiday I could find on Google, 'cause I thought it'd be fun to put those on my calendar instead of the regular ones (and I was right, it is fun). As I result I now have an extensive list of strange things to celebrate all year round, and I've hereby decided to share this month's list with you guys, too.
So, without further ado: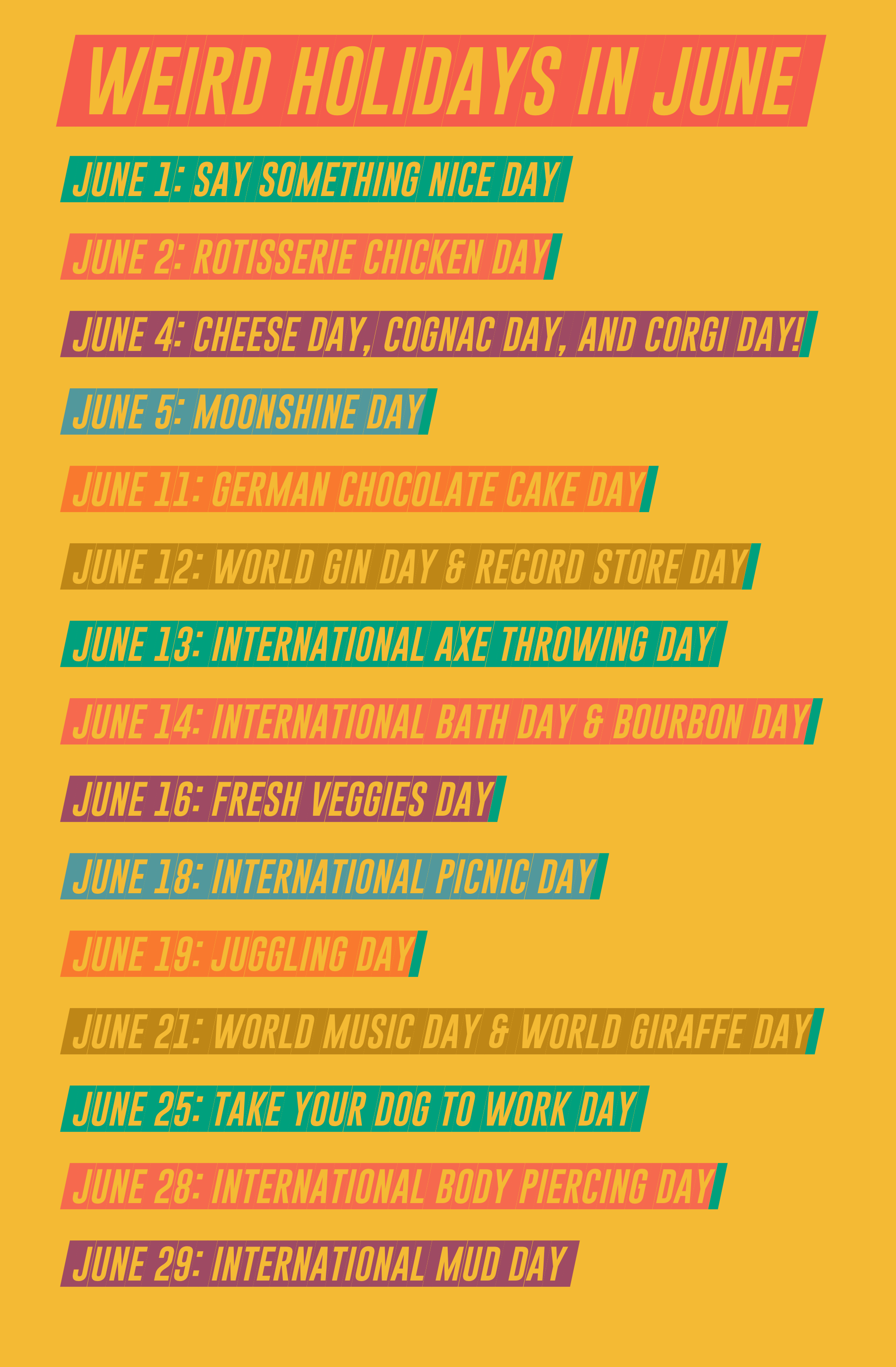 I can't decide which one is my favorite—there are so many good ones this month—but this list did give me an idea for the theme for this month's sticker club.
This month's Sticker Club theme is (drumroll please)...
Retro Music!
Yup, that's right! What with Record Store Day on June 12 and World Music Day on June 21 (and with my cover band's summer gigs being cancelled... sigh...) I thought we could turn on, tune in, and drop out with some groovy music-themed stickers.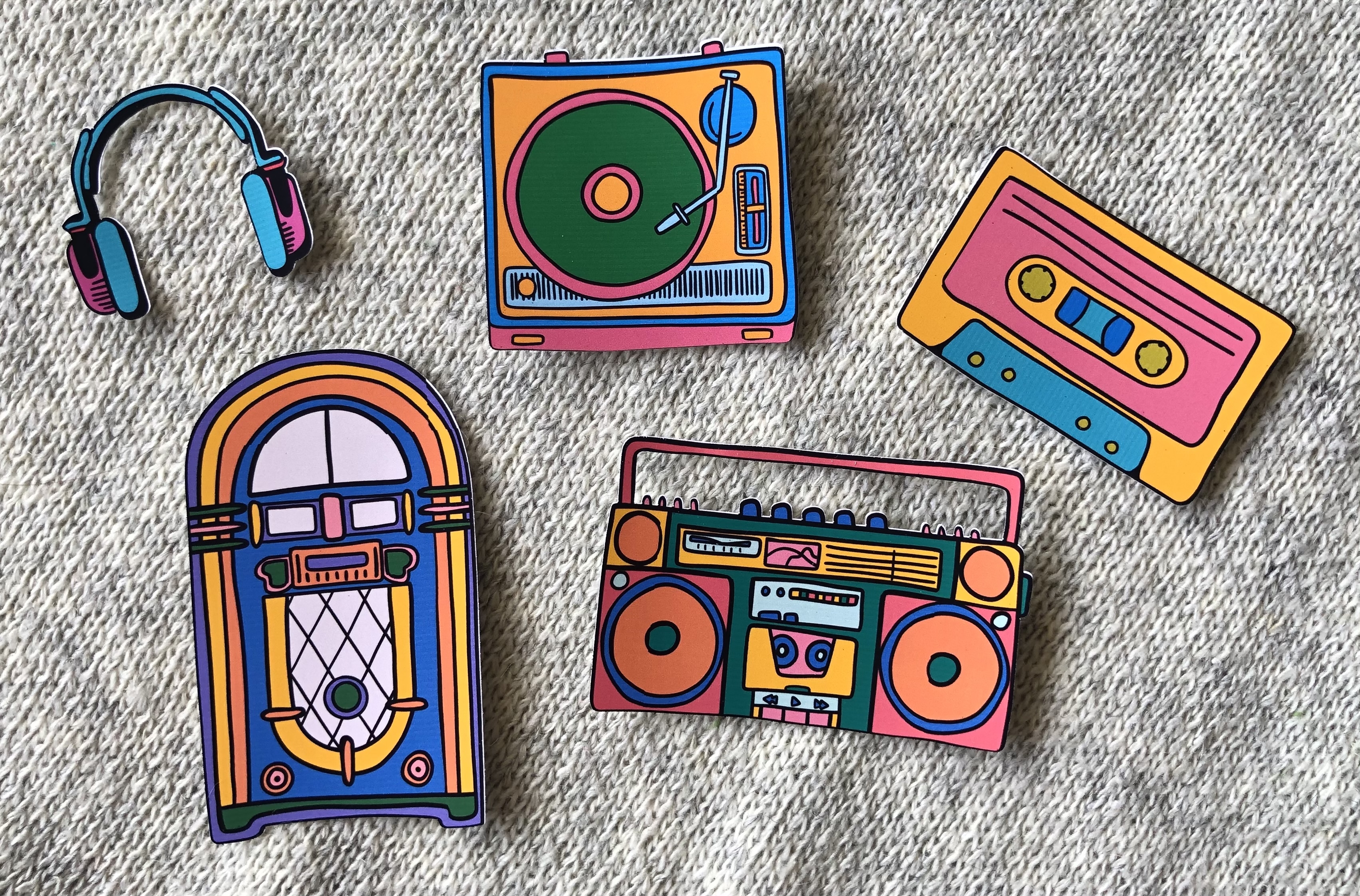 These bad boys are hand-drawn by me, as always, and printed/cut right here in my living room on the highest quality vinyl that Amazon is willing to ship to Taiwan. Plus I give them an extra coat of waterproof sealant, so they should last a lifetime wherever you put them.
They'll be available on my Etsy shop soon, but Sticker Club members are getting an exclusive first batch! It's not too late to join for this month, either—I'll be sending these out in the next week or so, which means you still have time to sign up for your membership and get these delivered right to your door.
(Don't forget: in addition to the Monthly Theme stickers, members of the Scatterbrain Sticker Club also get to choose some other stickers to arrive in the mail. Hot diggity dog.)
What else is new in the Scatterbrain world?

This is the part where I'm supposed to tell you what else is going on in my life, but honestly there isn't much! I'm doing my civic duty by staying home as much as possible until Taiwan is able to bounce back from their virus woes, and while I'm not teaching I'm trying to create as much as possible.
Part of that means being more consistent on my various social channels, including this one. Consistency is not something I'm famous for, but I'm trying my best! You can help by telling me what kind of content you like to see (in blog posts, IG stories, monthly newsletters, etc.) so I know where to start! 'Cause I gotta be honest with you, sometimes it feels like I'm shouting into the void over here. And I don't even know if the void likes what I'm saying, ya know?
Oh, and I almost forgot: I'm running a sale on Etsy for all my favorite people (that's you)! The whole store is 20% off right now when you enter the code THUNDERSTORM at checkout. So, like, do that. (Please. I have so many stickers and so little space. They're overflowing my apartment.)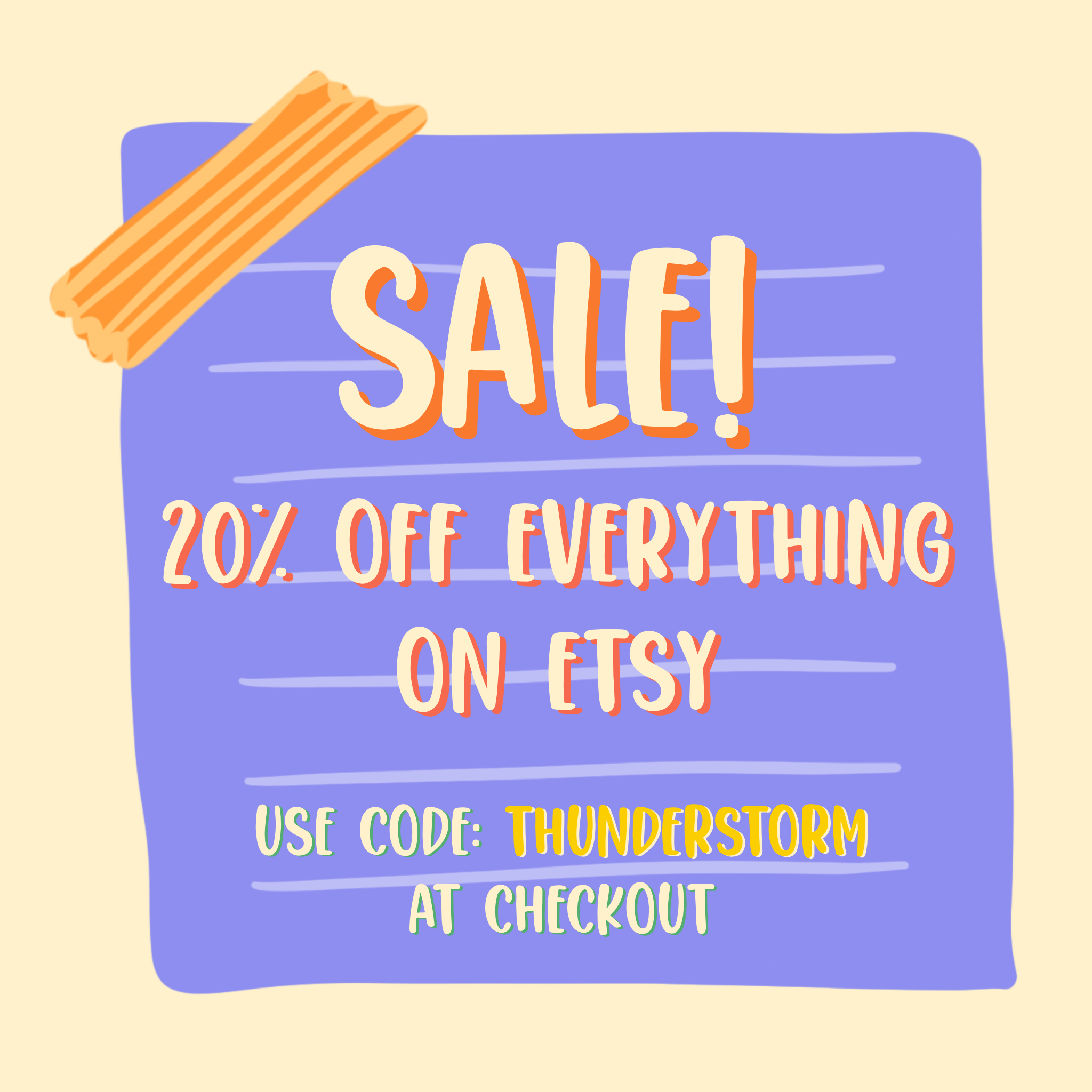 You can find my Etsy shop right here. Have fun!
Welp, I think that's all, folks—except one last thing:
Happy Say Something Nice Day. You're all beautiful.

Love,
Rosie
Enjoy this post?

Buy Rosie at ScatterbrainStudios a coffee