The new Sellium Bot Value Configs


Hi there Boters,
I would like to quickly update you on the bots I've been running myself after the test results of my last paper trading exercise. And the configs I've chosen to use from the previous tests were, well, none of them…
But before I continue, I would just like to state that with the current war in Ukraine I feel humanity has just given a step backwards, and that the fate of millions is now resting in the decisions that a few will be making short term. So, my full heart is with the Ukrainian people, there isn't a single day that I don't shed tears looking at the news from Ukraine and the refugees, having myself a little baby girl I can't even imagine what those families must be going through, and how blessed we are for our current peace…
At the same time, I understand that Russians are living in a dictatorship, they have no say, so one must also be conscious that Russian people are not the problem here, it is their dictator, who will always have food on his table even if its people hungers…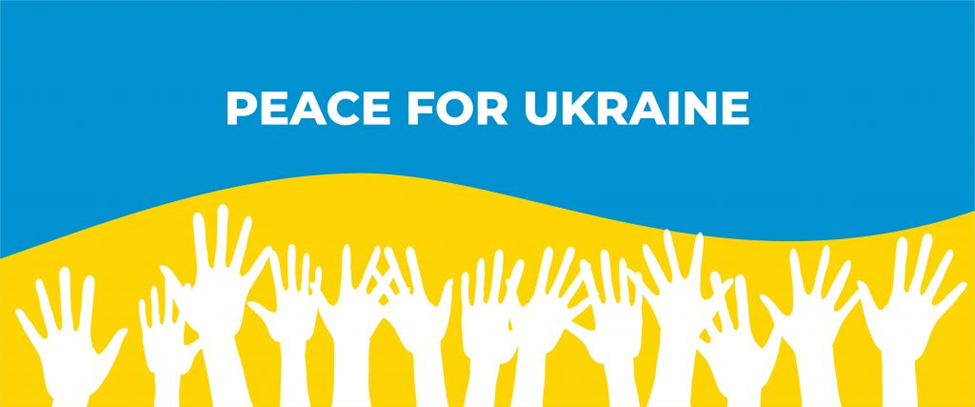 So I have decided to donate all proceedings from your awesome support, which I have received through the buymeacoffee.com website, to the Siemens Caring Hands initiative to support Ukraine.
If you also want to contribute, donating is very easy, and you can even use Paypal, more info here: https://siemens-caring-hands.org/en/
A single place for all Configs
The past month I took the time to create an online central repository for the TA community bot configurations, hoping that this way it is easy for everyone to consult or share their configs.
The reasoning for new configs
So, why did I not think that the current configs were enough? Well, to keep a long story short, I wanted to use Neimoidian and Profundity, but the price tag for each bot was higher than I could afford for my current setup to run fully covered. Also, TA Safer performed very well in terms of ROI and was at the price-per-bot sweet spot that I wanted and needed.
And if you take TA Standard config, put the SO price equal to the BO price, and reduce the number of Safety orders to 25, then it costs the same as the TA Safer and still manages to cover a 50% price drop. So, get the ROI for that and put it next to the Neimoidian and you will have understood my reasoning, as Neimoidian will then be 2.3 times more expensive per bot.
My new Configs
The new configs I've ended up creating based of Neimoidian and Profundity, and which are currently my default ones, were:
Neimoidian Value
BO: $10 | SO: $10 | OS: 1.15 | SS: 1.13 | SOS: 1.24% | MSTC: 15 | Price: $487 | Max SO Price Deviation: 50.11%
This bot will start filling Safety Orders earlier but will start to slow them down as the price keeps dropping. This is a config that will make good use of your capital; therefore, it is advisable to run these bots fully covered.
Profundity Value
BO: $10 | SO: $10 | OS: 1.15 | SS: 1.09 | SOS: 1.75% | MSTC: 15 | Price: $487 | Max SO Price Deviation: 51.38%
Less aggressive DCA than Neimoidian Value, which will work best in bearish scenarios and help preserve the available capital.
Take Profit
For take profit these configs work best with 1.5% during weak uptrends or sideways markets, and 3.0% during strong uptrend.
Start Conditions
As a general start condition for these bots, I use TV 1m buy/strong buy in conjunction with RSI-7 3m < 90. But you should adjust these starting conditions according to the trading pairs you use.
Alternative setups
For some pairs, or market movements, I've found during back testing that these alternative setups could work better, I will have to paper test all of them soon though, only then can you see them shinning properly.
Neimoidian Value Opt-2
BO: $10 | SO: $10 | OS: 1.13 | SS: 1.11 | SOS: 1.28% | MSTC: 16 | Price: $478 | Max SO Price Deviation: 50.16%
Profundity Value Opt-3
BO: $10 | SO: $10 | OS: 1.15 | SS: 1.10 | SOS: 1.58% | MSTC: 16 | Price: $567 | Max SO Price Deviation: 56.8%
Max SO Price Deviation, why the focus on the 50% range
In my configs you might have noticed my focus on the 50% mark, and although the recent drops have proven that 60% can come in handy to keep DCA automatically, I believe that 50% is an overall value that will make better use of your available capital, and when some pairs do go past the 50% mark, I prefer to manage them manually myself.
I've run the TA standard config for many months, and my configs only accounted for 25 SOs, so 50% Max SO price deviation, which would make it a cheaper bot, freeing funds to run higher BO and SO sizes.
On a more aggressive 40% Max Price Deviation you have the likes of Mars and Outrider, and both will make a better use of your available capital at the expense of being able to automatically react to max price drop higher than those 40%.
But if you want more automatic DCA coverage you could always bump up the number of safety orders, which will increase the price of the bot, or you could just run these configs accounting for a use of max 80% of your funds, leaving a 20% reserve for emergencies such as the need to manual DCA.
Some back test results
Below I leave with some of the results I've got while back testing out these new configs. I have made several different pair tests, but I will include only one pair for results consistency you're your close comparison, but please bear in mind that depending on the volatility and market overall trend, some configs might end up performing differently.


Thanks!
Hope this post was insightful, and I really need to find time to start some tests now that we have so many new configs from the TA community, but until then, trade safe, trade smart!
Enjoy this post?

Buy Sellium a beer