Photo Hunt - Walkthrough + Improvements + Cheat Mod


Features:
This mod adds an in-game walkthrough for every character and story event in the game Photo Hunt! The walkthrough menu contains dynamic guides that let you track your progress for each character and see the requirements needed to trigger their scenes and advance their story. The mod guides also show all requirements for getting all possible extra dialogue options and seeing all possible extra content during events and scenes.

An optional cheat menu has also been added which has cheats that allow you to maximize all of your stats, unlock all of the scenes in the scene gallery, never fail school, and set your money to the max.

I've also made a few other improvements to the game such as:
Massively improving the dialogue UI by making the hud more minimal, making the textbox smaller, adding dialogue names for the characters, and hiding the main character's face portraits

Allowing you to give yourself all bonus traits at the start of the game

Fixed Skylars Science club scene (should no longer get an error)

Removed Digital Arts location (unused and cause errors for those with an old save)

Improving Kira's 1st event, Skylar's dream event, and Triss's 1st event so you can always choose the special options during them since it was almost impossible to reach the requirements for the special options before the events triggered


Game / Mod version: 0.15.3a


DOWNLOAD:

Mod Download Post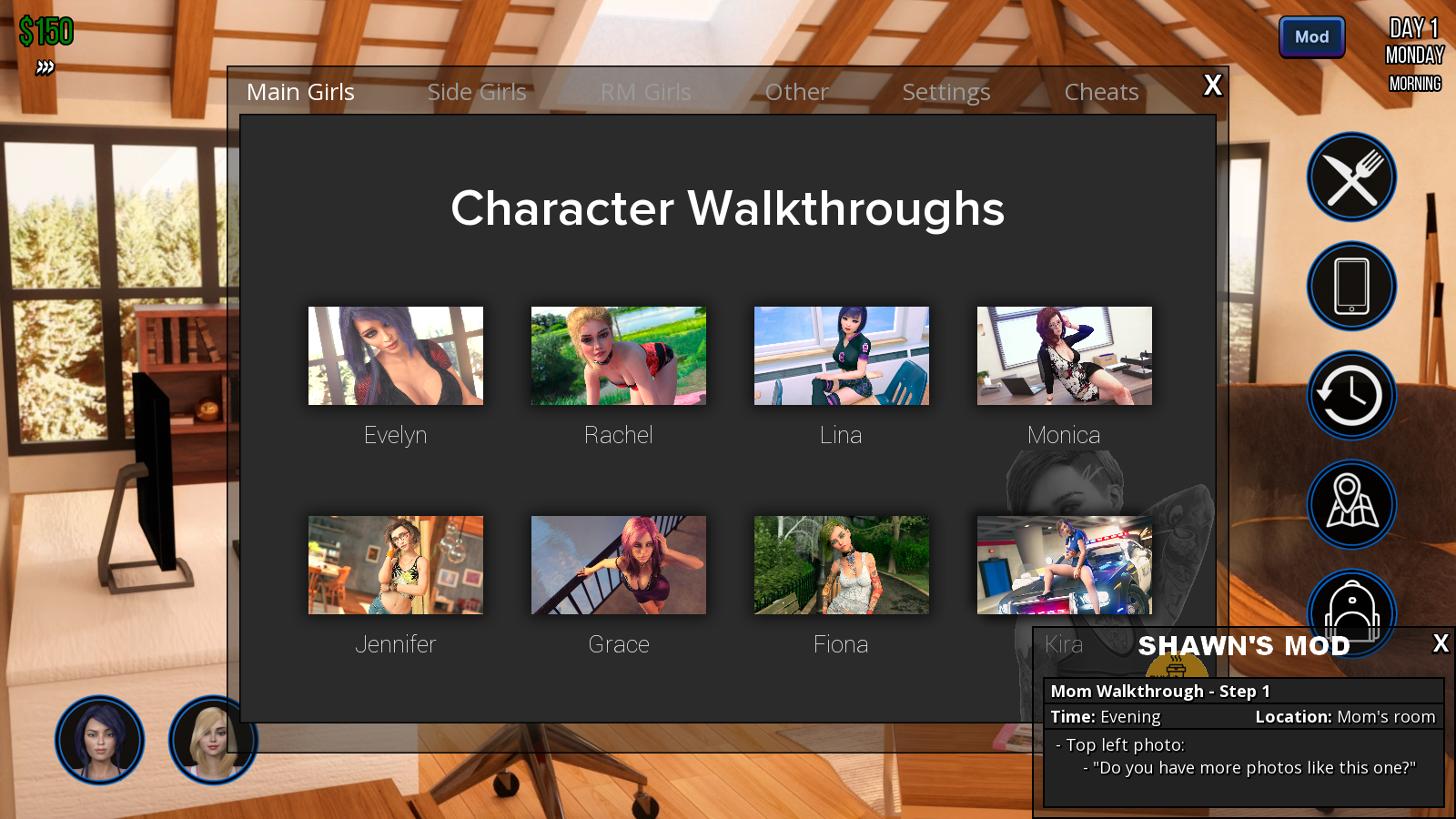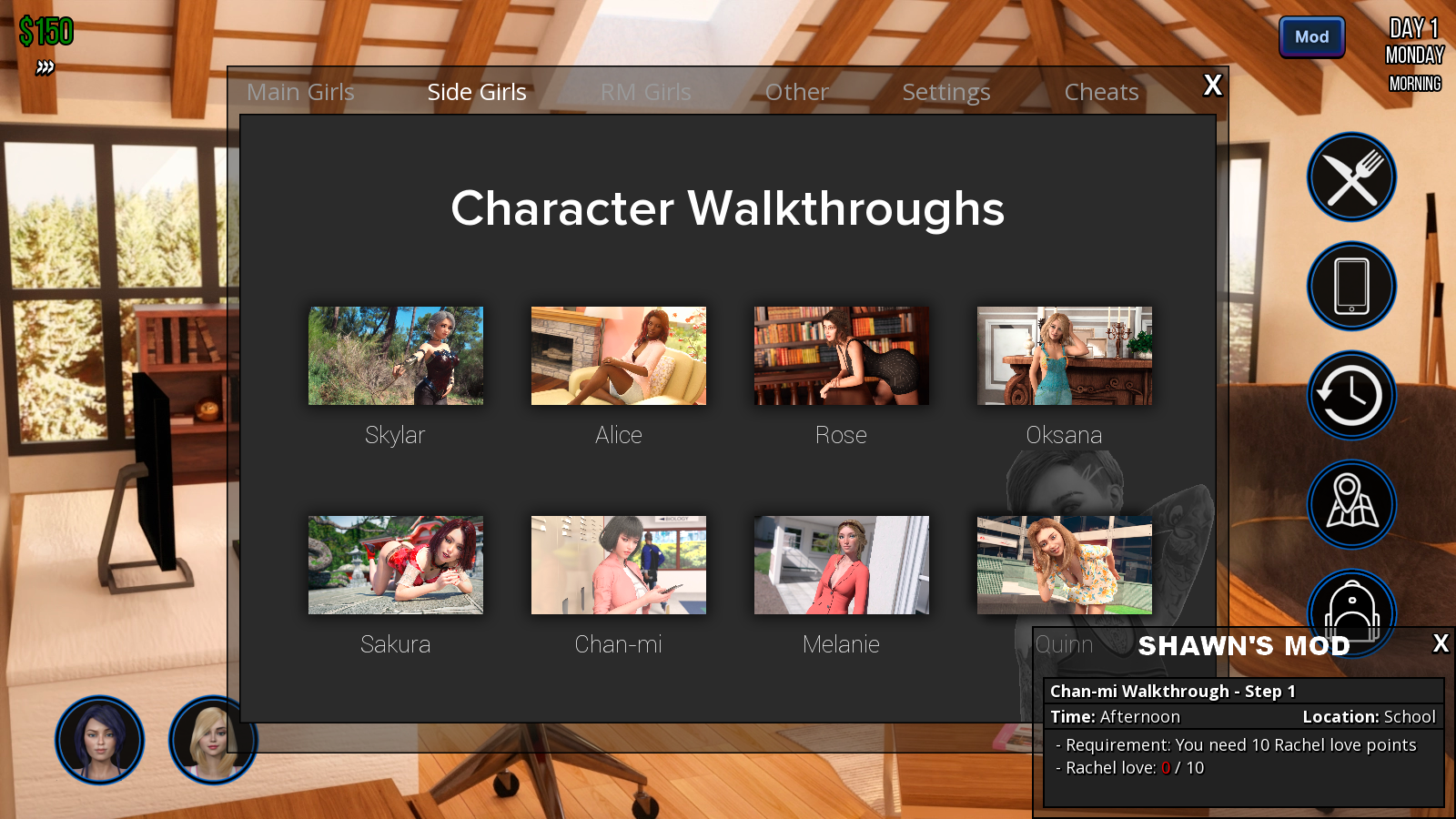 Enjoy this post?

Buy Shawn a coffee