37 times around the sun… here's to 43 more!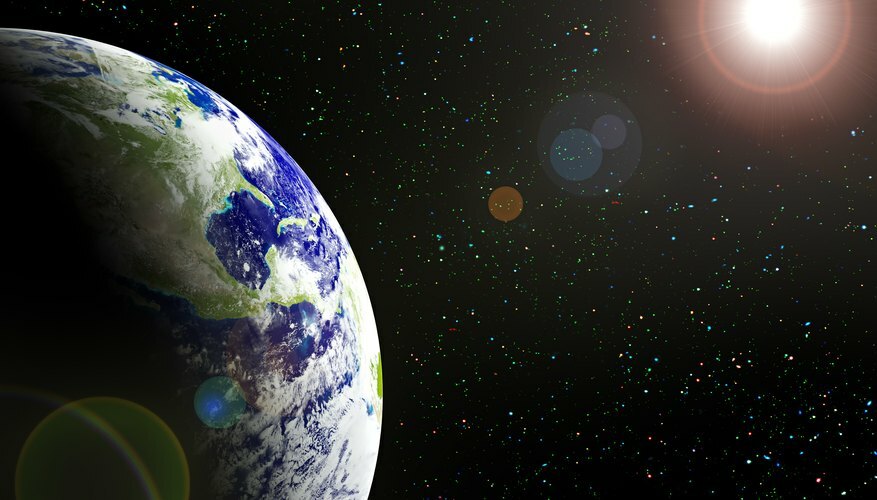 Hello everyone! I hope you are doing well and thriving wherever you are and whatever you are doing. I recently had a birthday. I'm now 37 years old and feeling every second of that 37 years too. At first I was like most of us slightly depressed about the ever nearing milestone of 40 but I comforted myself with the fact that if I intend to live until 80 I still have more than half my life again left to live… Think about that for a second. That is all my life including childhood again plus another 6 years until I deem it acceptable for me to pass away. That is frigging awesome! I know the cynics out there will be like "Yeh check the old boy trying to tell himself he is still young" but it's true. For me personally I have done a lot in this life so far, I've had my children and they are becoming lovely people and developing into young adults and doing it very well. They will be taking their next life steps in the next 10 years themselves. That is so much more life yet to live and so many more things to do, accomplish and learn about. It might sound corny but that has done wonders for my overall mental health, I had started feeling this impending doom about this period in my life, to the point where I have felt that there is no point carrying on, like if life is going to be as miserable as I can be now, What's the point? So having this birthday has really helped me come to terms with this period of my existence. I've been very open with everyone about my circumstances currently but I'm starting to realise that this last 3 to 4 year period has been a period of depression. A period of deep rest, I've had to unpick my own expectations of my life and actually grow up and realise that I am at the beginning of the middle of my life, which means there is so much more potential for change and growth. The world as they say is my oyster, but I hate seafood, so I'll just say the world is my Spaghetti Bolognaise.
I've had a lovely birthday this year, done wonders for me it really has. Indulged a couple of my collections and hobbies. Started collecting another range of batman graphic novels which I've really enjoyed reading, so that has been now taking up some of my time, enjoying the books and reading on the sofa it has been absolutely wonderful.
Right with a new year of life and a new sense of motivation I'm going to now drop some channel updates and plans for the brand.
Firstly I am having a 'Birthday Bash' Live stream tonight in which I am shouting out my amazing members and checking out some cool content, having a glass of wine and a few bants. I hope you can join me, should be quite a long one, got a lot of cool members to showcase 😉. I am a tad nervous as I haven't done one of these types of streams for a while so please bear with me. I have made a pretty big decision regarding the games I am currently playing on the channel as well. I am so fed up of "meh" games turning up, charging me £60 quid for and then being utterly crap. So I have gone back to basics and I'm returning to a few old favourites which are timeless. The GTA series of games is a must play for me on the channel and the Red Dead Redemption Games also. I have never played Bully either so I will be playing that on the channel too. Are we sensing a theme here? Rockstar Games baby! I'm bringing them to the Channel in a big way! I need me some fun and compelling stories that make me feel warm and fuzzy inside so that's what I am going to do. I am currently playing GTA IV and GTA3. Once those are completed, I will stick to one at a time, play them and move onto the next. Next one up will be Vice City, followed by San Andreas. I think we have about a years' worth of content easy in the Rockstar Games list.
I am really pleased with how the F1 League is going. It has grown now to 10 competitors which is half a grid. We are halfway through too so that is starting to heat up nicely. That will be a mainstay of the channel now. We have increased the length of the races to 50% and are discussing selected 100% races as well. The league will be running again too, and we are discussing bringing a 'My Team' element to it as well so I can run the 'Goblin Racing' Brand that I have been running in the Super Championship I've been competing in on Super25Night-RIDs channel. We are nearing the end of the season, race 24 is this weekend at Monza and then next week we have the big finale at Le Sarthe. A monster 20 laps of the Le Mans circuit, its going to be a ball breaker. I've enjoyed every second of the Super Championship even the bits I didn't, I look back on fondly. Learned a lot about myself by competing in this contest this year and hopefully next year I can become even more consistent in the races and score consistent points as I've been a bit hit and miss in the second half of the season, but I put that down to outside pressures, like issues with my team mate and so forth.
I have had a desire for my entire life to play Dungeons and Dragons but having grown up in a very urban and poor area in London it wasnt something that was particuarly popular amusngst my peers so I just never learned or played it. I have some experience with Warhammer but just not D&D. So many of the games I love and will always love are the lovechild of D&D. So I am very excited to announce that we now have a fully fledged DM in the discord server who has very kindly decided to run campaigns with people who want to learn how to play and I will be bringing it to the channel for those who love a good cast of magic, melee attacks and the rolling of weird dice. Its happening!
I also have plans for upcoming blogs. As I have explained before I like to make each blog thematic but I also want to give you guys who read this more of a connection to myself so I will be writing about some things about me just to give you more of an insight into what makes me tick. I am planning a blog around my interest in Fishing, one around my relationship with reading and one about the influence of TV shows/movies and "universes" that have had affects and influence on me over the years.
The Discord server has become a wonderful place. People hanging out, having fun with zero expectations. We have different groups, playing different games together and the community is growing and becoming something that is very, very special to me so thank you to everyone who is making it my 'Safe Space' and a place where I feel at peace to be myself. Thank you.
I will be appearing on the amazing CasualHardcoreGamers podcast again, I'm recording for it tomorrow morning and I will post the link to the video when its released. I have plans for a Q&A for the channel too. I last did one for my 200 subscriber milestone so I'm probably due one now for some reason or another. Subs are on the up again, we are now pushing for 2600 and I have got the consistency with my production of shorts which is bringing so many more eyes to the channel and obviously giving me more exposure. I think that next year could be a big one for the channel, would absolutely love to be able to take it to the next level. Oh and lastly, massive shoutout to all of you that read this blog. Apologies this one was a tad bland, but I have plans to bore you all with top issues like why "Star Trek is better than Star Wars…." Don't get me wrong I love Star Wars, but Star Trek is just better… and on that bombshell. Have a great weekend my friends and hope to see you at the birthday bash later. Much love! Xx/hugs
Enjoy this post?

Buy ShutYerGob a beer