Yesterday's musical JOY ...
Back in the studio yesterday to record the duet with my friend and very special guest star ... I'll name names nearer the release date! Hehe ;)
Suffice to say, they are currently starring in a big hit West End musical!
I'm saying nothing more til November's release!
We laughed our way through the afternoon, trying various different versions. Different character choices. Different recording techniques. I think when you hear it you'll agree we captured some magical FUN!
I also got to hear the harp and percussion added to the other two songs! Wow! I'm excited!
So, what's next? Well, I have to make sure my lead vocals match up to these exquisite musicians work! Just one more day back in the studio with Greg to mix the songs. Then they get mastered. Then I can send them off to my distribution company for digital release.
I've had a mini set back due to covid, so if you've taken part in the recent polls on Twitter & Instagram, please bear with me. Dates confirmed are September, October & November. All three will be released on very special dates!
More to come ...
Happy weekend to you all. Thank you for your support here, and please, look after yourselves in the HEATWAVE that's coming ...
Love & blessings,
Simon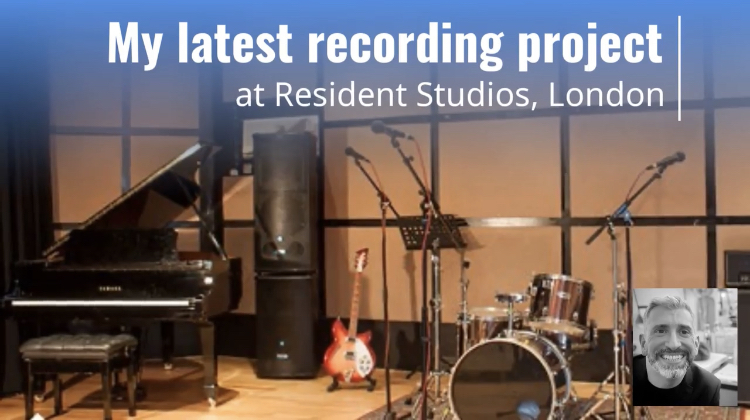 Enjoy this post?

Buy Simon Beck Musician a coffee