Tiny Tarot Fairy-Tale
You are half awake or half asleep...
The tunnel to the realm of REM state is calling and your eyes are becoming heavier and heavier. You surrender to the space of sleep. The portal of your whole person begins to shape and shift as it glides with grace towards a realm of a reality where imagination flows.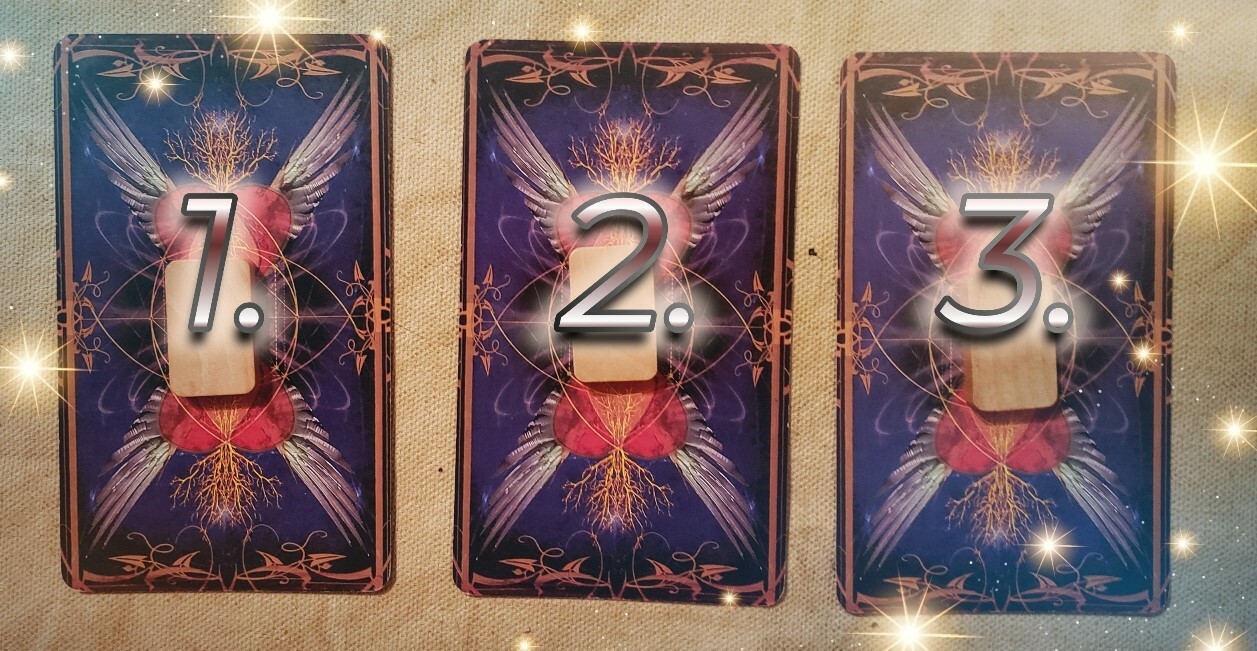 Before entering your dreamland you are met by three small doors. Stars start to sparkle sweetly, but you know this is a boundary and security system of sorts. Asking yourself which invoking you want to review. You know you may choose one or all three, its Each hold an adventure for you to receive in alignment of your awareness.
You trust any symbolic treasures you remember or realize, you will bring back to your waking wonderland to do what you so wish, with.
The sparkles tickle your energy. You can hear little laughter, giggles and growls. Dreams and mares, colors to bland. The opportunities are endless. You are the creator of each land.
Your excitement begins to clarify which door you will
Choose and step in.
ONE | The BOY & REGROUP Rune
The brave and the fearless. Pause.
The mind is racing with love for what you want wish and wonder. You make your way into this fairy like tale land and see fluid hues of pinks and red. It is here you remember your root.
You are brave, strong and determined. Partnered with soft, sweet and sensational.
Love is in the air with a youthful glow abound. As you follow a path made of rubble and rubies, you are filled with fresh feelings and believing in love. A skip in your step and your eyes wide as though in a trance. Not blind but blissful is how you are being. A new love interest or deepening of an old connection is near by. (personal or business) Reinventing, perseverance to succeed is a force and with a flair of luxury will help receive the highest of hearts love.
Your gaze sees up in the distance a small hobbit like hut that appears to be a rest stop. You get closer as you move around the obstacles and opportunities, love, in its expressive forms sometimes create.
Stress starts to seep in from the ground up. The red of the world turns a bit darker indicating it is time to hibernate and regroup. Something inside may be suffering. Bleeding out like a wound left open to the air of all. This hut is a hug. You crawl on your knees, maybe a bit weak from the wear and tear. Laying upon a hay and feather bed, a creature of care comes to fine tune and filter your feelings and allow the love of who and what you love- to give back. This infusion is invigorating and affords you a safe space to realign your mind and heart into one. Harmony. Heals.
TWO | TEMPATION & Bear
Listen. Listen. Listen.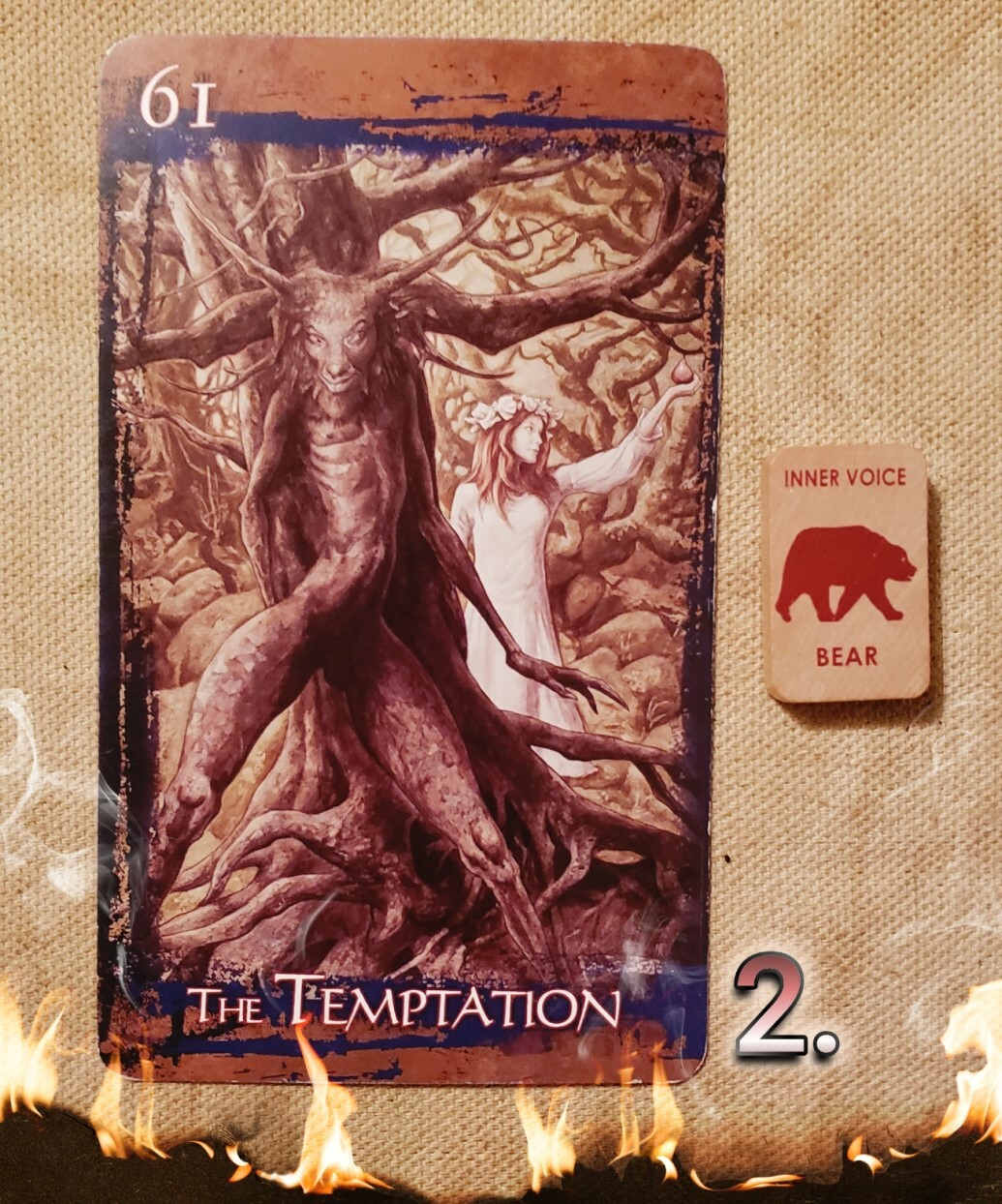 This wild world has heat all around. Creation in every corner with an unknown if its killing or cooking. You tread mindfully as you are discerning what is a tempting, true or a trap.
You are a wild card. The world is wacky. Hell or heavens kitchen.
Tempting truths. The roadways are made of humble hay and stones from what one imagines to be dried up river beds. The softness of the structure feels well on the bottoms of your bare feet as you realize you are not wearing any shoes! You proceed with poise towards what is being told to you, asked of you, with open heart and wise discernment. Any tricky temptations or tantalizing traumas appearing as a truth, is not for you. Respectfully, you feel swell to live yours and welcome others to do the same. Your clear and grounded connection knows your personal power does not come from taking another's off their plate.
There is enough truth for all to create and cook up what they wish and want. While it may be tempting to follow the herd of popularity, You are a chef. Identify your ingredients with care. We will all get a chance to eat what we offer others. No mud cakes here! You are mind and heart strong with a fire that forges the ability to bend and not break. Stay sharp! A taste tester of truths with trust.
Your gaze sees up in the distance a large dominating creature. You see it grazing gracefully, minding its own, exuding an air of beware. Reaching this energy, you realize this teddy or trauma bear is your inner voice. Listen. Triggers can be a positive position. LISTEN! Reminding you of past promises or points of view already experienced. Remain in tune with your inner you.
Your care bear is like a compass. Trust.
THREE | Leaving & Movement
Goodbye is a gift with guidance.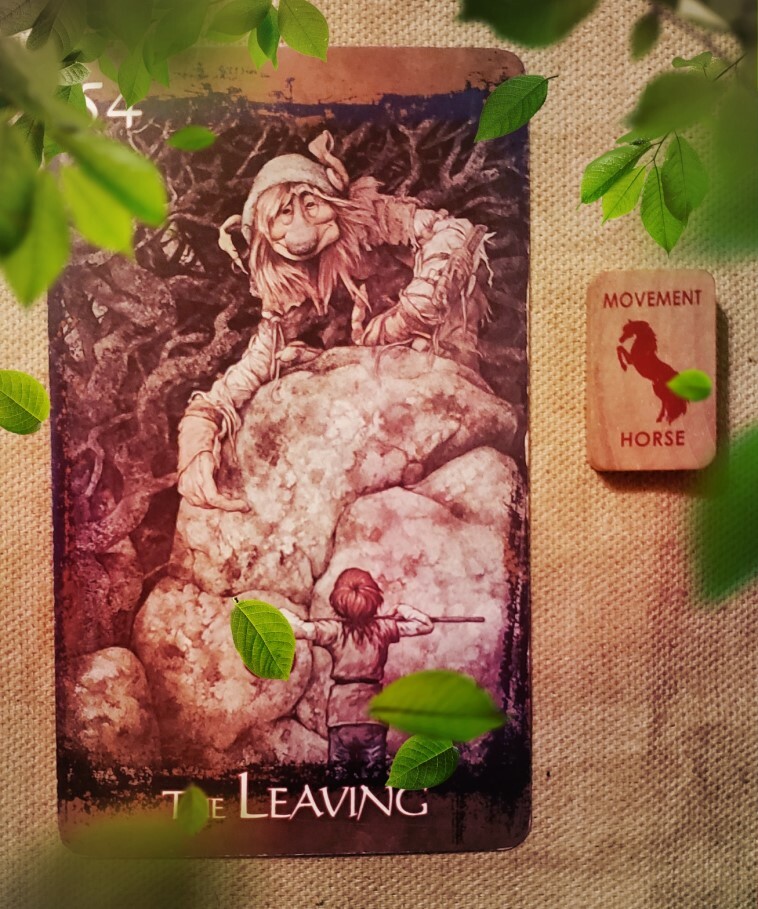 A land of rocks and solid ground are growing. You can hear the breathing from this realm of minerals and more. Such harshness is softened by the bounty of earthly trees and leaves. They whisper with you as you walk and you cant help it anymore.
You pause, close your eyes and let the air wash and wipe away any fears. You feel free here. Right now. Breathe baby breathe. Perspective. Pauses. Power.
The good bye is not giving up. A choice to lay to rest what no longer brings bounty- brings bounty. The blessing of this goodbye gift is taking a moment or more to look back, in the present, to honor the opportunities afforded. Appreciating the adventures had, the tears fallen from the sky of eyes and the heart beats and breaks that made it art in the mosaic of your mind and heart. The learnings to living and letting go. If you have been still for too long, get moving. Your body is aching for adventure.
Your pack is prepared with pieces of the things that will best serve from your past. There is nothing that cannot be called upon by asking your mind to move through memories.
A cycle is now completed and the elegance of exploration is calling you to grow. Take a step towards where the wild things go!
A horse comes galloping in with vitality and eagerness. This creatures moves with wind and earth elegance. Lowering his legs he encourages you to get a started and welcome the help of the horse spirit to get going. Yes, the new to you road may be unknown, but you know you can always pause to take in the waters, soft rivers edge and long loved meadows to break and breathe. Mountains and mole hills are the same size if you see from many perspectives.
Look back and forward with a humble heart. You are on the move.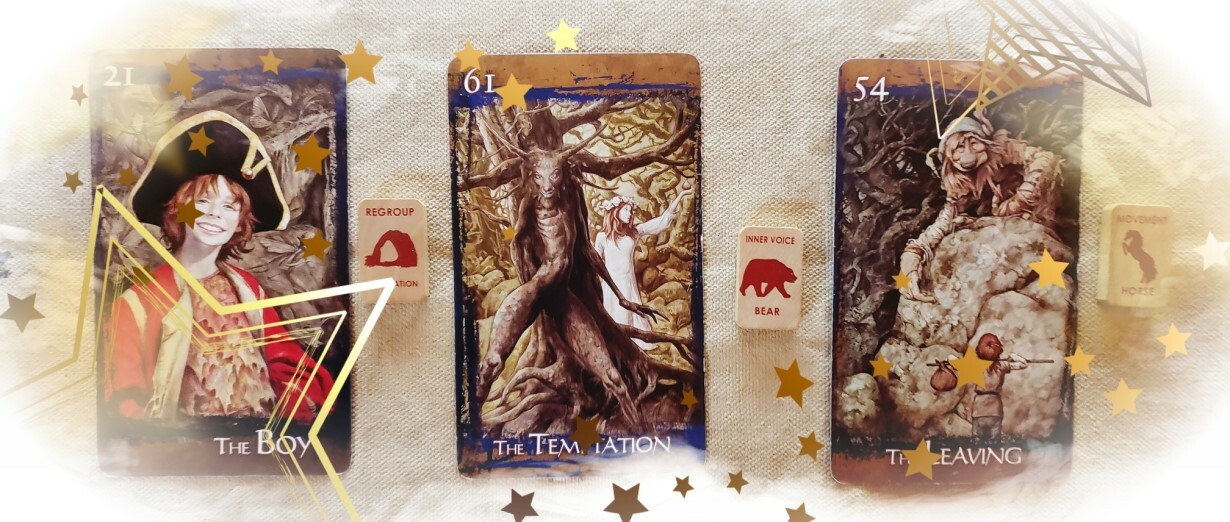 THE END | All THREE
The senses of the waking self start to stir. Before the passage closes between worlds in which you exist dually, you hold onto the recall of the one or all three dream doors. Experiencing them each and now feeling them come together as one dream state story, fairy tale or nightmare.
Some slowly, surely or not at all, disappear as the conscious state steps in with a solid swift yawn.
You wake to the wonderful weekend to create with your conscious and subconscious paired and partnered up.
Happy Friday folks!
Love Steph, xo
Enjoy this post?

Buy Steph & the iScry Spirits a coffee