Instant Ink Blot Oracle ~ Queen/Mystical Mother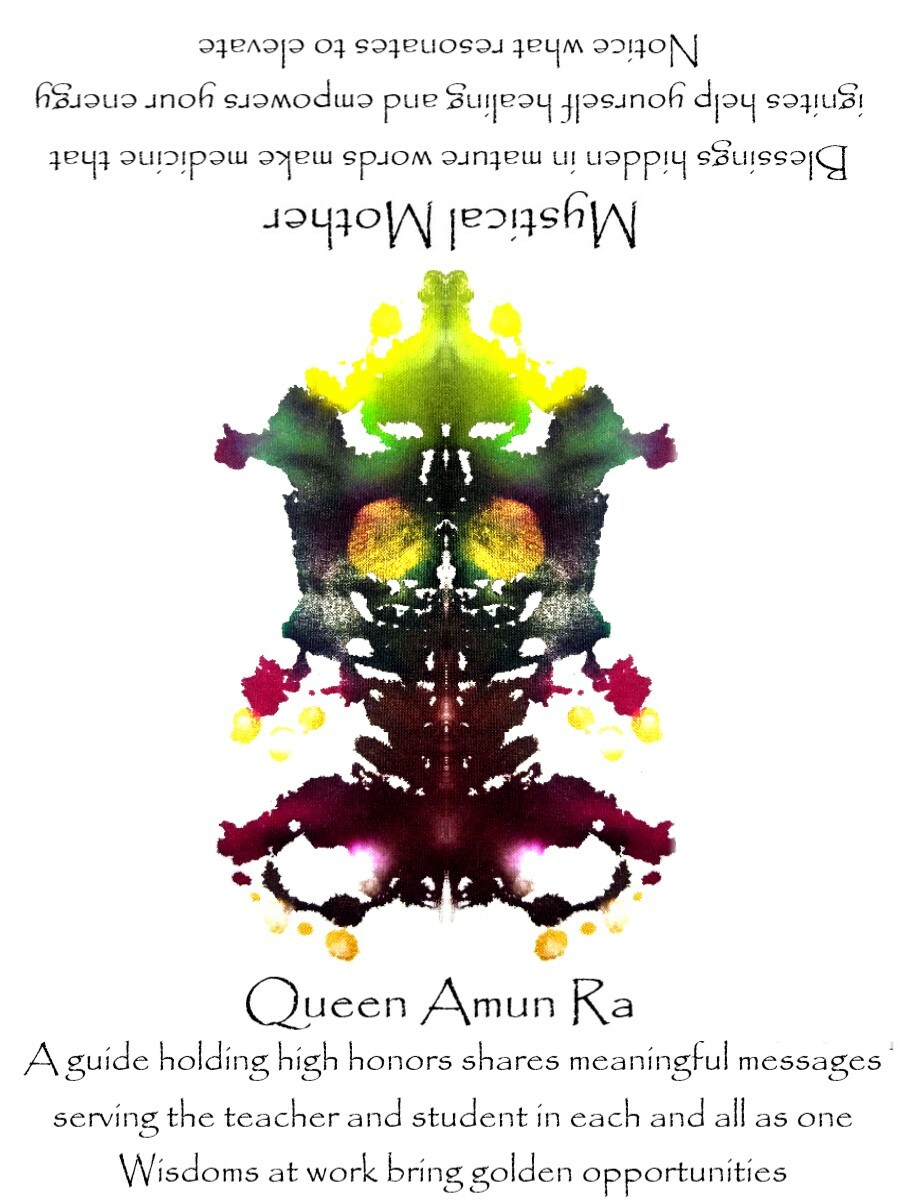 Sometimes there are souls that stand out. They hold a vitality in their vibe that is seen and felt in the both the visible and invisible realms of reality. Queen Amun Ra is one of them.
Added artists insights
This ink blot is one of my favorites and the timeless, incarnated many times, mystical, mayan, witch doctor, Mother of many times and kinds. This blot just exudes New Orleans or something. I hear jewelry clanging, coins and earrings. Flowing skirts and warm weather adding a glow wherever she goes.
You can visit Queen Amun Ra You Tube channel for your zodiac readings AND freely see more ink expressed with intuitive iscry insights in eBook iScry Volume two- Fortune Tellers.
Have a good night Seers, Sages and Old Souls
May this oracle card offering resonate and add good dreams to your sleep state. Enjoy the inspirational message her ink expresses. See, sense and for more.
Love, Steph xo
Enjoy this post?

Buy Steph & the iScry Spirits a coffee