Human Givens - What we need!
I'd heard of Human Givens but never had the list of what keeps us mentally well before.
I love this list and it resonates with me so much.
Check out any item you need more of and give that some real attention :)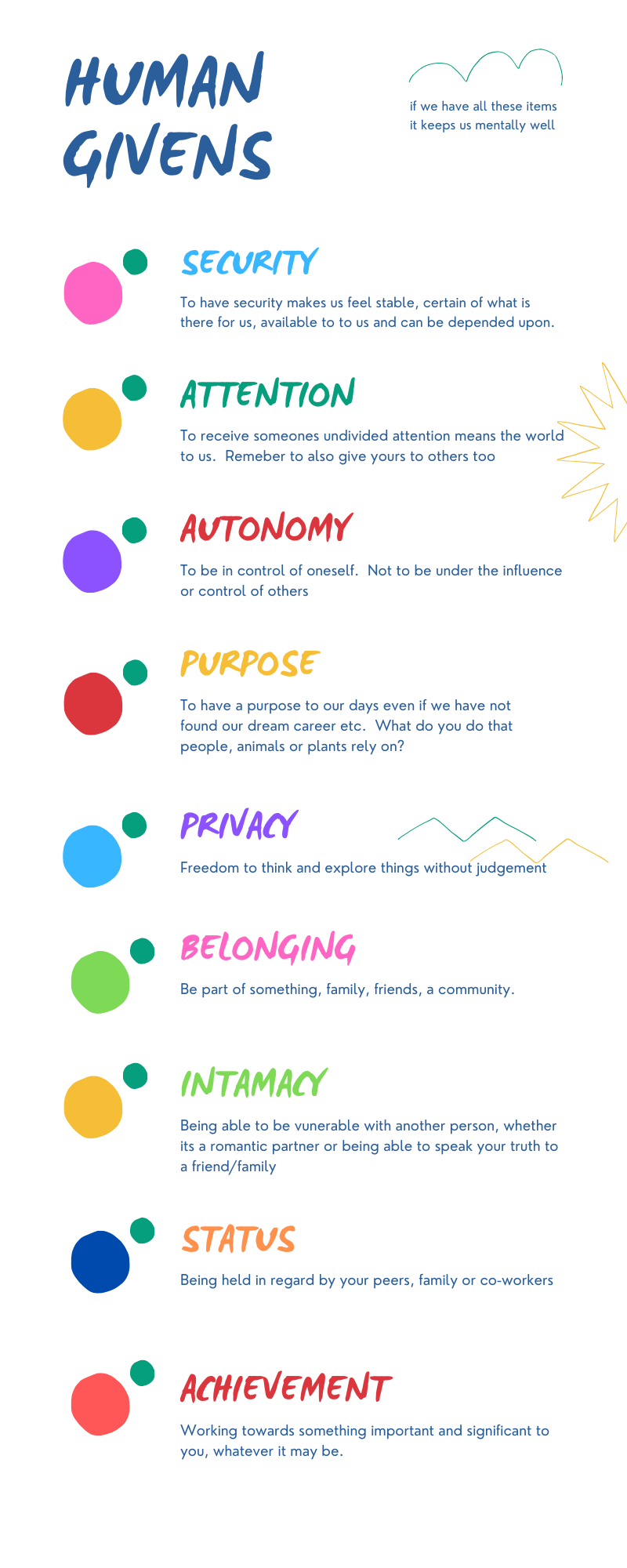 Enjoy this post?

Buy Susan.Alexander a coffee