Haitian Mystery Solved?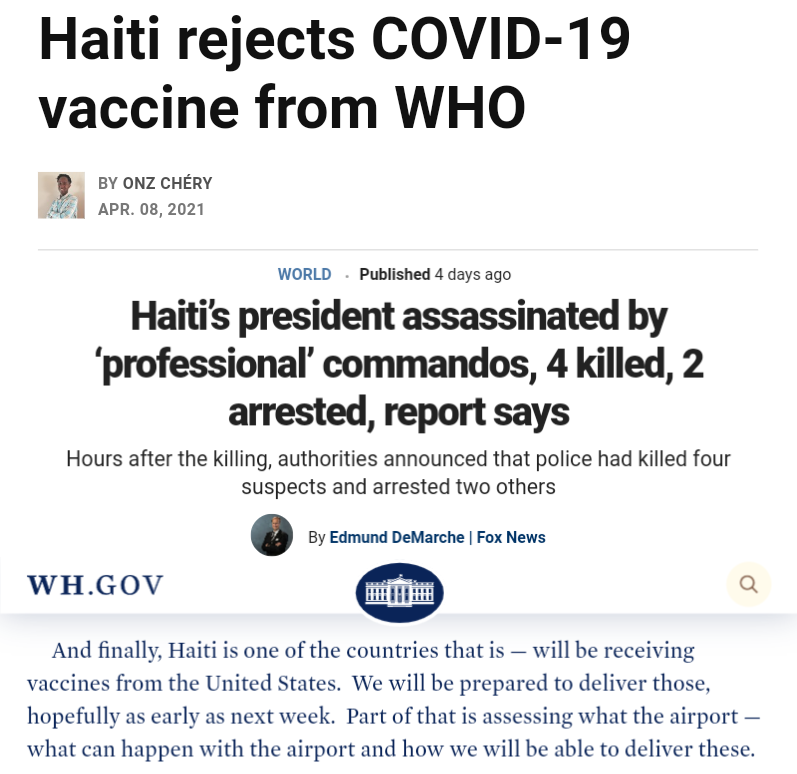 Yup, it's true....
Connect the dots. Haiti's President said, "We don't need no stinking vaccines", so they eliminated him in order to further the agenda and carry on with their apparent Mission Statement ~
"Poisoning the World, one Country at a Time"
Press Briefing by Press Secretary Jen Psaki, July 9, 2021
And finally, Haiti is one of the countries that is — will be receiving vaccines from the United States. We will be prepared to deliver those, hopefully as early as next week. Part of that is assessing what the airport — what can happen with the airport and how we will be able to deliver these.
https://www.whitehouse.gov/briefing-room/press-briefings/2021/07/09/press-briefing-by-press-secretary-jen-psaki-july-9-2021/
Enjoy this post?

Buy SuzanneMaresca a trip to the stars!