Just Some Tidbits About Zoom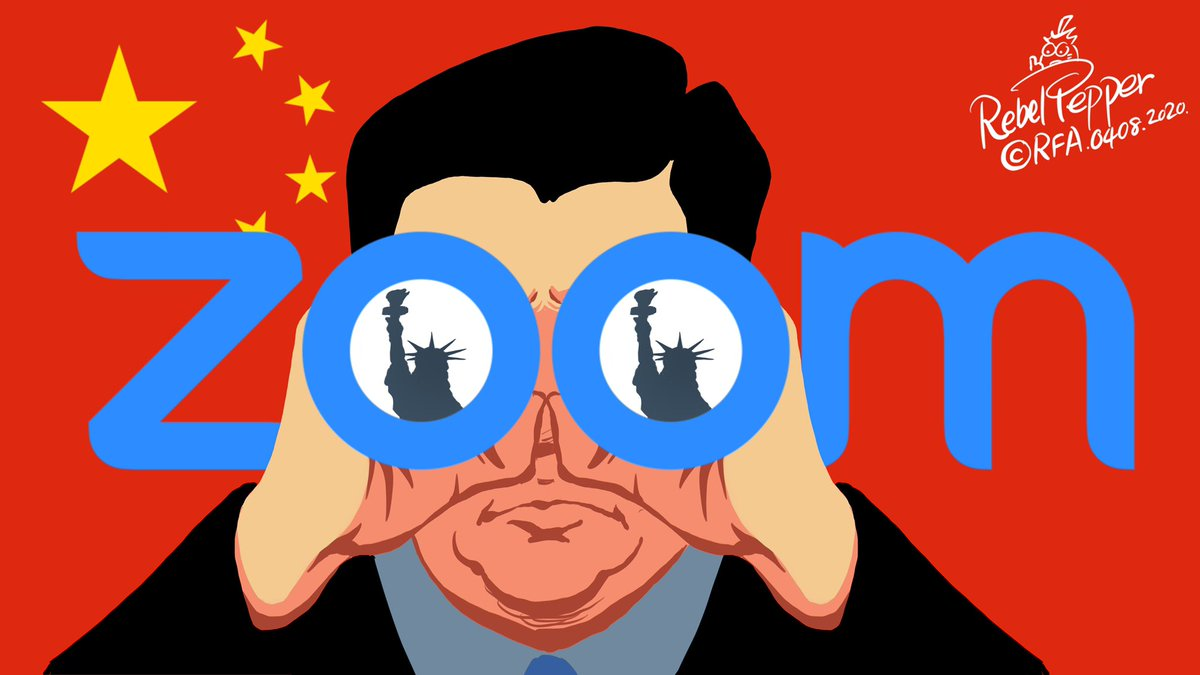 I recall reading a while back some unsavory things about Zoom, and I don't care to use it. It seems that every-freaking-body is using it now, though. Perhaps it's time to start sharing the following information.
First, from the USG ~
China-Based Executive at U.S. Telecommunications Company Charged with Disrupting Video Meetings Commemorating Tiananmen Square Massacre
Defendant Coordinated with the People's Republic of China to Target Dissidents and Disrupt Meetings
https://www.justice.gov/opa/pr/china-based-executive-us-telecommunications-company-charged-disrupting-video-meetings
Yet our own government uses Zoom for congressional meetings and whatever else.
Next, we have a lovely piece about the people working there ~
EXCLUSIVE: Zoom Employs Chinese Communist Party, Huawei Techies
https://thenationalpulse.com/exclusive/zoom-ccp-empolyees/
Eleven months ago ~
BREAKING: DOJ Outs Zoom Executive As CCP Member — Was Caught Leaking User Data To China
https://en-volve.com/2020/12/21/breaking-doj-outs-zoom-executive-as-ccp-member-was-caught-leaking-user-data-to-china/
A thread by @TruthAbtChina2 ~
https://threader.app/thread/1361528064899964934
And a Twitter status ~
Enjoy this post?

Buy SuzanneMaresca a trip to the stars!