Who are we?
Hands up how many of you said that in the voice of Poppy from the film "Wild Child"?
Only me? Won't tell you about the sign at Beamish Museum that says "Quiots Pitches" which I have to say in Rebecca's voice from "Pitch Perfect" every time I see it......
Back to who are we (said in any voice you choose) .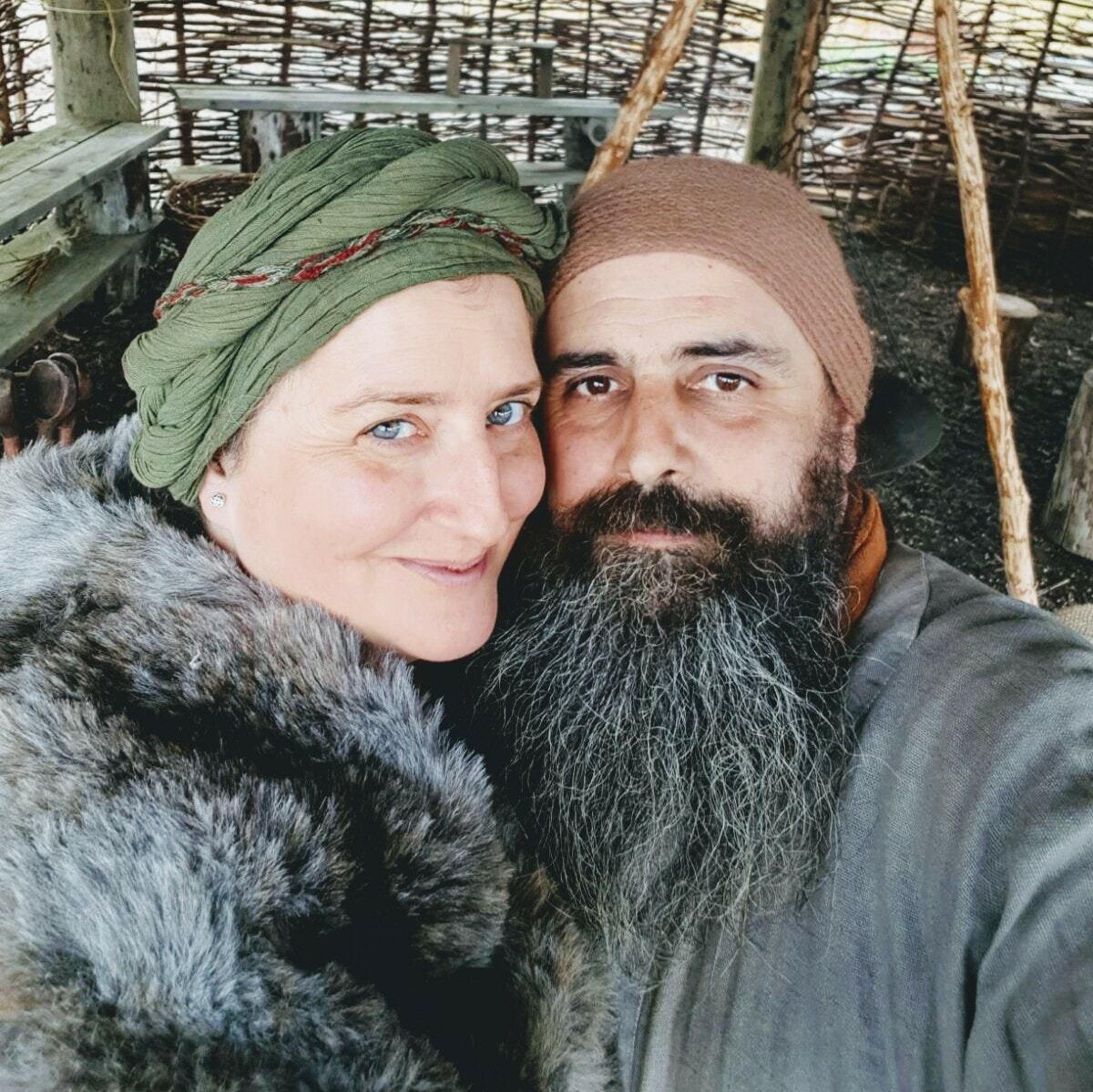 With over 35 years experience in the history sector combined, The Time Travelling Cook was started 3 years ago with the aim to bring to life the history of the everyday people from Scotlands past, starting from the Picts to right through to WWII.

I am Denise and I am the head cook, photographer, weird recipe finder and co-founder of Time Travelling Cook and have over 10 years experience working in historic food circles.
My favourite weird recipe was a 18th Century recipe for fish custard. That has now been replaced by a late 1800s Scottish recipe for Bananas and cheese! One of my favourite events so far was dressing as a Orc to teach all about fantasy food!
I have also occasionally been known to appear in front of the camera as a historical cook in a variety of programmes for the BBC, CBeebies, and American TV.
Pep, the other co-founder of Time Travelling Cook, has over 25 years experience in the history sector and is the head of props, weapons (the weapons are for history talks, we don't cook with them!) and obscure facts.
Peps speciality is maritime history, pirates and powder weapons ( think Cannons and muskets!) but is a wealth of information on all of our subjects.
Before Time Travelling Cook, Pep could be found beating people up on screen as a combat stuntman!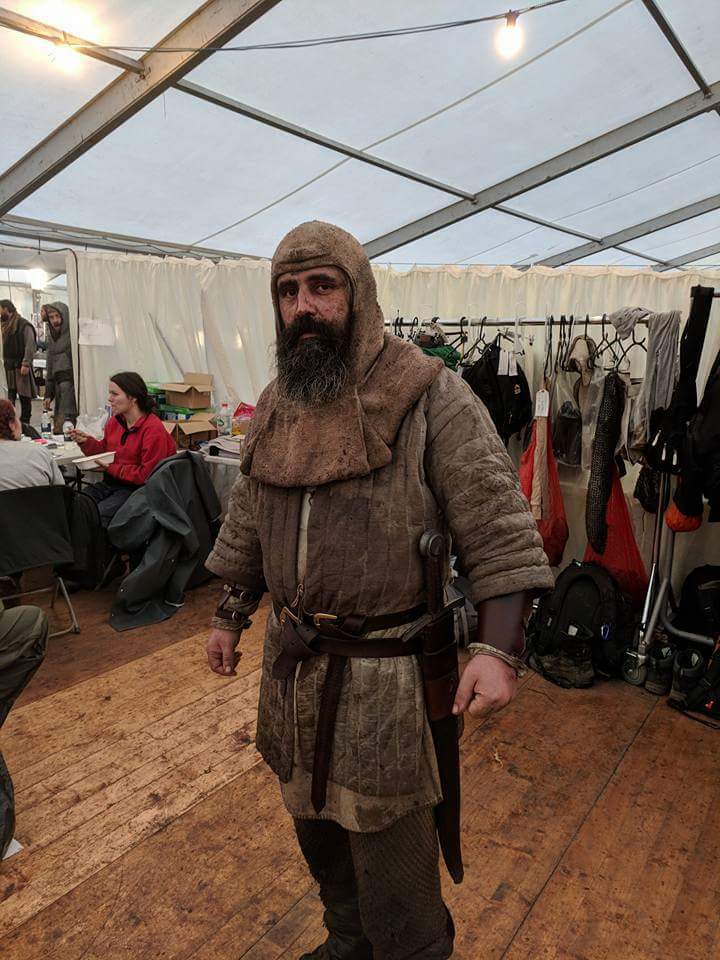 Pep, above, on the set of Outlaw King as one of the combat stunt crew
Working with groups such as Museums, historic buildings, libraries and tour companies we provide talks, interactive displays, advice and workshops. We have also taken part in large scale events such as Bannockburn Live, Pirates at Culross and The Mary Queen of Scots Festival to provide working historical kitchens.
We are historical advisers and home economists for the TV and Film industry , providing research, display and edible food for on screen.
We produce a monthly newsletter containing historical recipes, stories and facts and also a monthly blog which is sometimes influenced by the quirky side of food history!

Over the last year, due to COVID, we have taken part in various online events and talks, the most recent being for Edinburgh University.
We hope with the setting up of Buy me a coffee, we can provide more content and help people travel through history from the comfort of their kitchen table!
Denise and Pep
The Time Travelling Cook Website
Enjoy this post?

Buy The Time Travelling Cook a coffee