Chicken!
Hey guys, I recently uploaded a new illustration on my red bubble!
I've been streaming stardew valley on my twitch so I thought I'd make a lil chicken to add to my overlay and why not add it to my redbubble!
My redbubble shop:
https://www.redbubble.com/people/tazzarki/shop#profile
My twitch channel: https://twitch.tv/tazzarki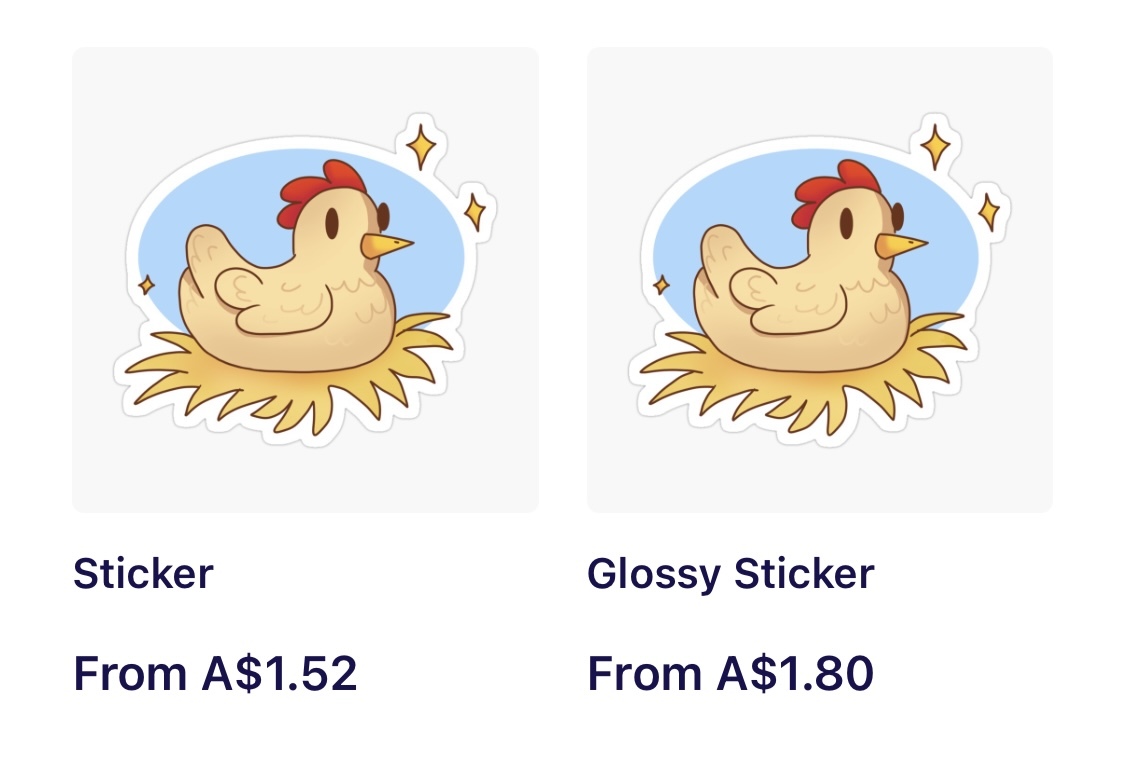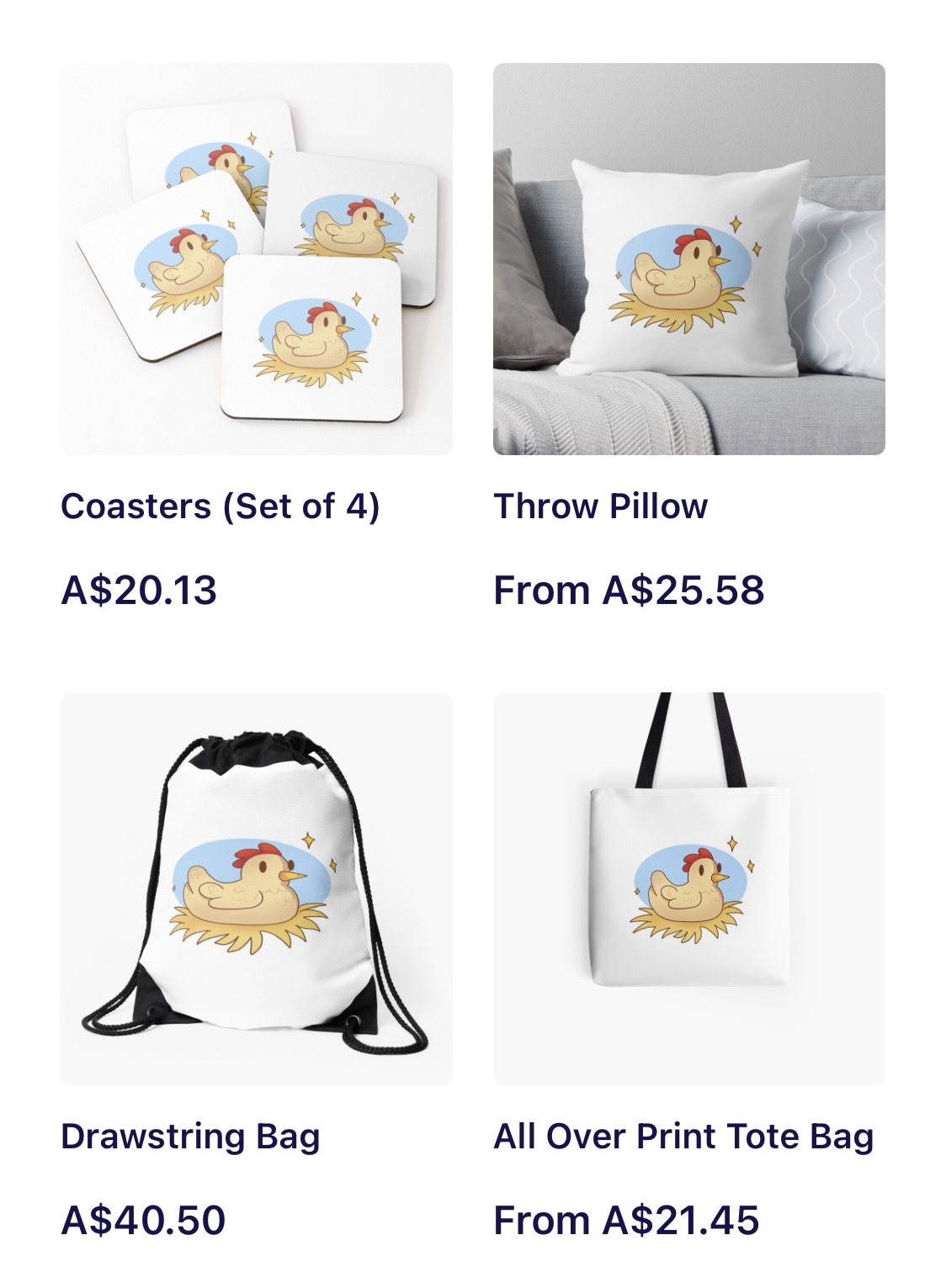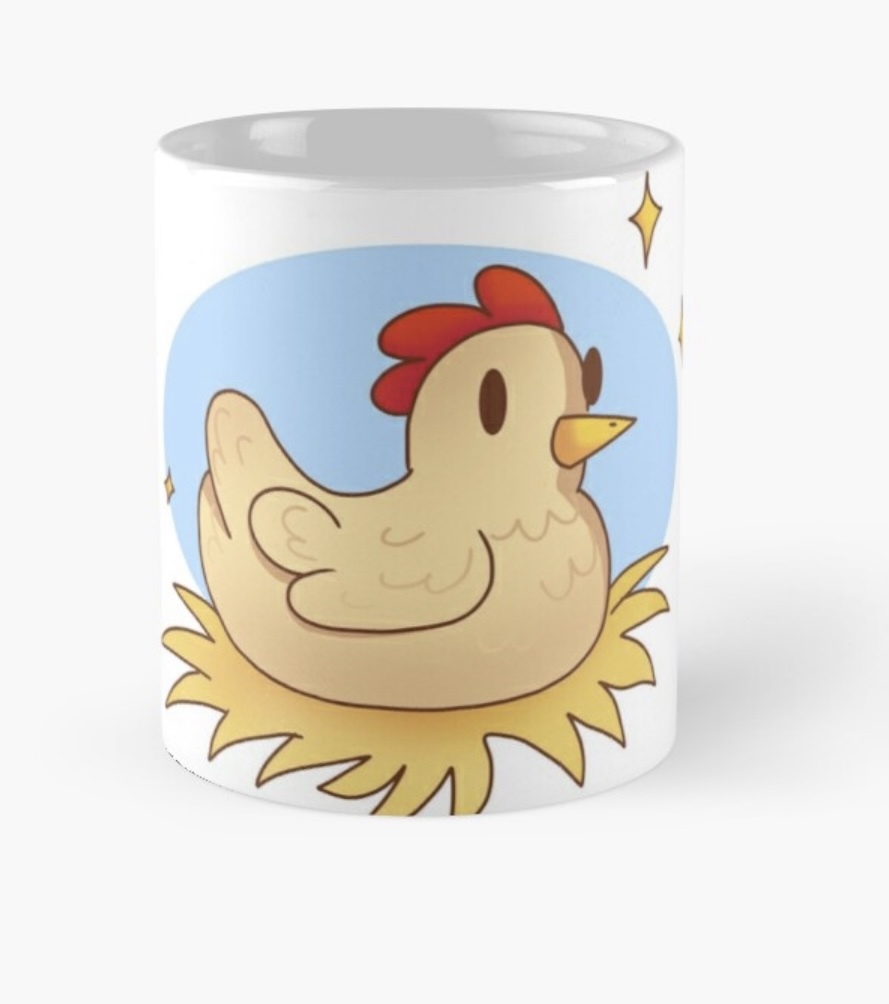 Enjoy this post?

Buy Tazzarkis Shop a pencil