Blue Ridge Book Fair Info
Fellow local indie authors and I are participating in the Blue Ridge Book Fair on Saturday, June 26th. The fair will be held at the Alleghany Public Library located at 115 Atwood St. in Sparta, N.C. from 10 a.m. until 1 p.m.
The book fair is also a book signing event for a local indie writer, friend, and now author Timothy Anders as he celebrates his first novel titled Choosing Barabbas.
Authors attending are some we have even mentioned or interviewed for The Writing Wall Podcast such as Dr. Suzanne Mellow-Irwin. Her children's books titled The Stratford Oaks Tales are stories about the animals on her farm and their adventures. Eldon Joines will also be present, he is the author of Landon's Story A Family's Transplant Journey A Grandfather's Memoir.
Also planning to attend is author Zoe M. McCarthy. Zoe is a phenomenal guest speaker and if you are part of a writing group she is a great go-to for writing tips and information. Her book titled Tailor Your Fiction Manuscript in 30 Days is a solid must-read for any up-and-coming indie author.
Even better, former Writing Corner Wednesday scribe Stephanie Ray will be there and she will have her handmade, beautifully crafted journals available for purchase. Our goal is to have something for everyone at the Book Fair, from historical fiction to children's reads.
So if you're in the area and are looking for something fun to do on Saturday, June 26th come to the Blue Ridge Mountains in northwestern NC and grow your summer reading list while celebrating Timothy's book signing.
Click the photo below for more details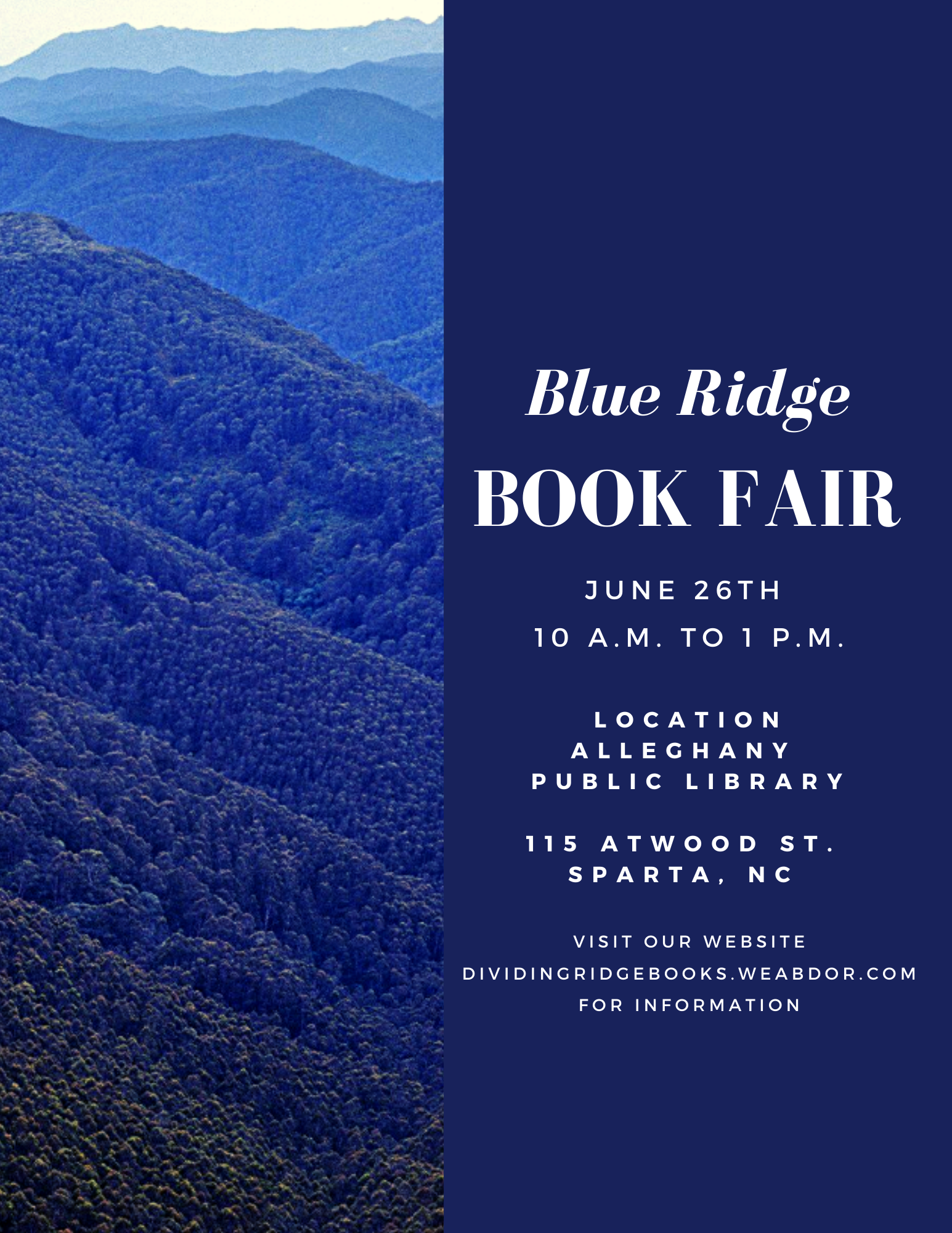 Enjoy this post?

Buy TheWritingWall a book