Insta-Spammers
Have you been Insta-Spammed on your posts or have numerous spam DMs? Are you receiving that well-known message...
"promote it on..." And then the profile is fake or has blocked you from blocking them? If so, you are not alone. Many indie writers detest this action by some book promoters out there.
Don't get us wrong, The Writing Wall Blog and Podcast loves to promote too, but we do not believe in spamming the community that supports us. We trust authors, readers, bloggers, and other podcasters to know when to reach out to us about promotional opportunities.
Sure we've all received messages wanting us to promote things like tennis balls, discover get-rich-quick schemes, and continual messages from some accounts that want followers, but not to follow back in return. Social media can be a complex world, but more times than not we have learned it is a community. The Writing Wall team always follows back and trusts our followers will too, because the more we see your information the more likely we are to help promote.
Following isn't just about numbers, or selling books. Sure it's a great tool for selling books but being a follower of another author, blogger, podcast etc... is also a way to support them while also promoting your book and brand. Something to think about.
While we don't mind Instagram or Twitter making suggestions as to who or what we should follow, we do mind constant messages on our feed, posts, etc... that have nothing to do with the posts or our questions to the writing community.
Blocking can be a hassle too as it often does not work. In several cases, new accounts pop right back up spamming again within seconds of launching a post. So what are you to do?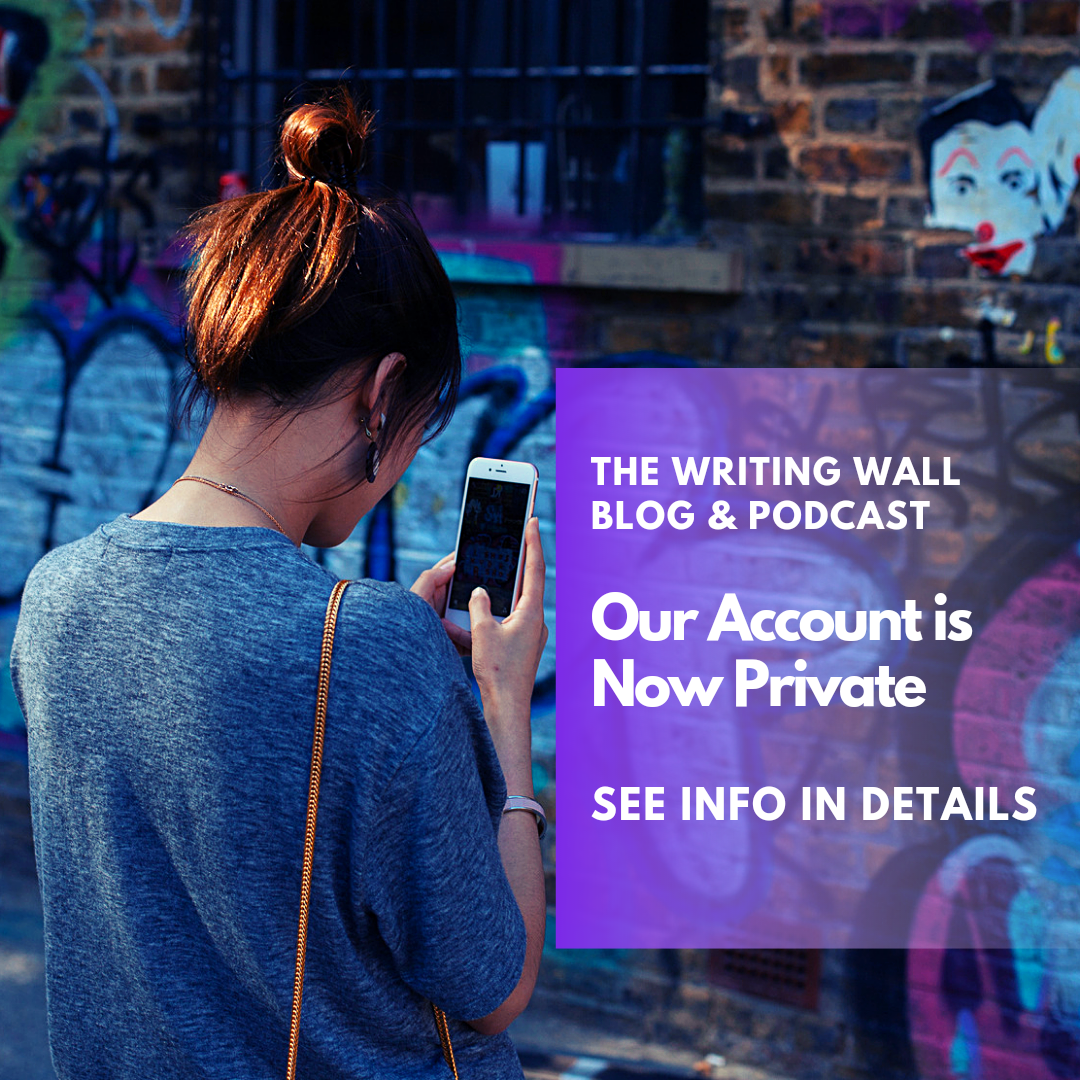 Recently we made the decision to go private on Instagram. It seems to be the only way to slow down the spammers, constant DMs from fake accounts, & affords us the ability to also protect followers. By going private we make it difficult for these spam accounts to acquire our followers information too.
We appreciate those who follow us on social media, and their understanding as we move forward into Season 3!
-The Writing Wall Team
Enjoy this post?

Buy TheWritingWall a book