We Love Puppets but Puppeteers Need Coffee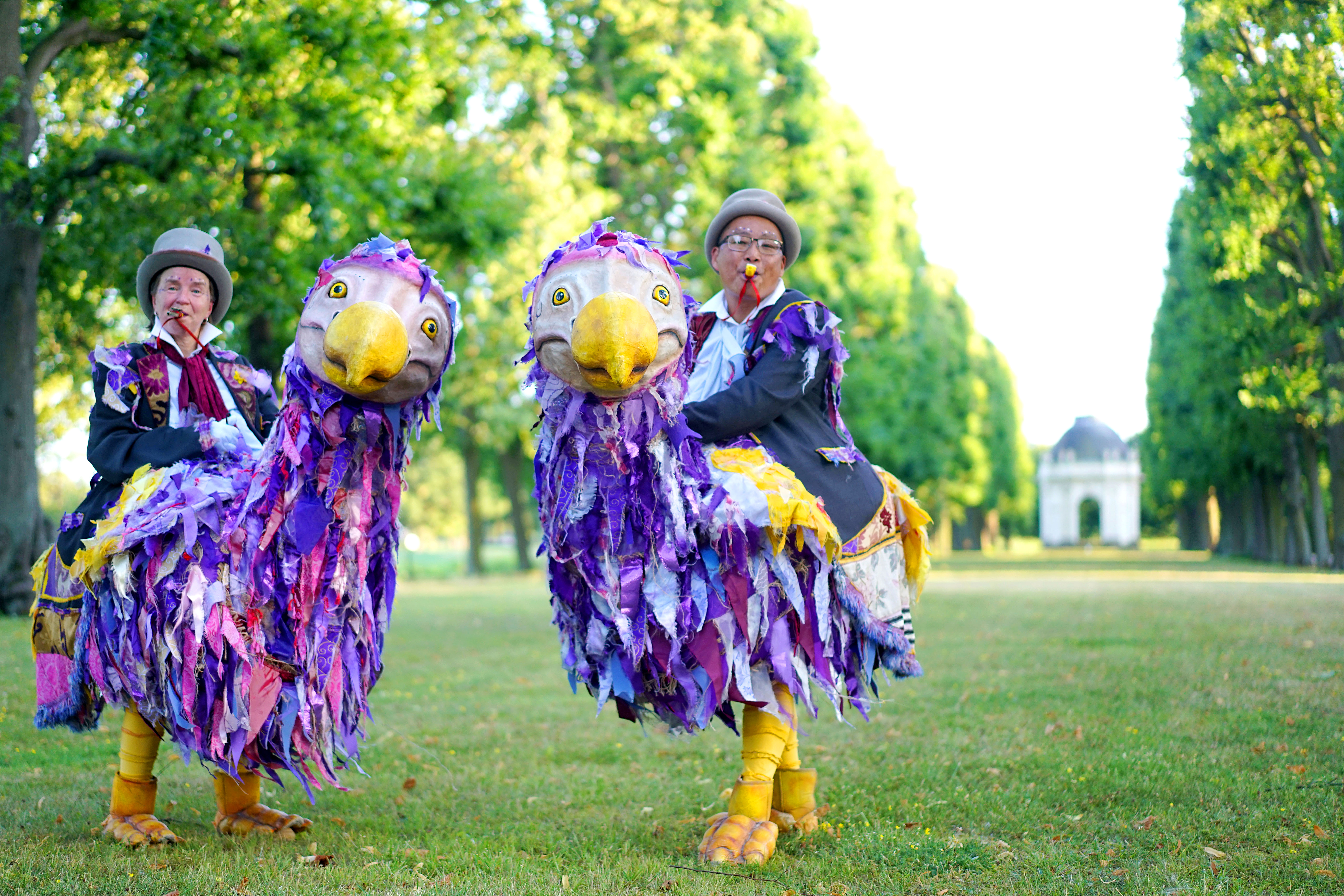 Thank you for calling into our Buy Me a Coffee page. Maybe you're old friends, you've seen us perform in person or just follow us on social media but you can probably tell: we love making and performing our puppets. We love the magic moments that a live puppet can create. We love that space between what is real and what is imagination and the universe a good puppet theatre can unlock.
However, it is not easy to make a living as puppeteers. Kathy and I have been working in professional theatre all our adult lives but each year has its uncertain lean months.
This year, in addition to the uncertainty of Brexit (in past years, a fourth of our income came from our work in EU countries), our home being flooded, we, like all self-employed artists, have been hit hard by COVID-19.
In mid-March, just as we were approaching our busy festival season, we saw all of our events, teaching work and commissions vanish one by one. We do not have sick pay. We cannot work from home (actually we do a lot of work from home but this is not the part we get paid for).
We are grateful for a handful of events which will honour part of our contracts or will postpone events but the vast majority will not pay us as all gathering have be cancelled for the foreseeable future in order to contain this virus. It's an essential action which we wholeheartedly agree with but, so far, our government has offered to safeguard companies and their employees but not all the self-employed freelancers such as most professional artists. In addition to the concern for our health and our loved ones, we've had to face the uncertainly that we will have virtually no income for the next 3 or 4 months--maybe more.
Don't worry, we're not going anywhere. We'll soldier on best we can and together, with compassion and a little bit of creativity, we will beat this. If you are in a financial position to help support us in this lean time, either as a member or just a single cuppa, you'd really be doing us a solid.
We are both partial to flat whites, I take my with oat milk, if you have it.
Cheers,
Kathy and Andrew Kim
Co-directors of Thingumajig Theatre
Enjoy this post?

Buy Thingumajig Theatre a coffee