DEAD LINE TO BOOK " CAROL RAMA" LIFEDRAWINGSESSION ON LINE WITH TURRIS EBURNEA MODEL 20 th
DEAR ARTISTS & FRIENDS,
As always just a reminder about dead line to book my session for tomorrow (Sunday)
DEAD LINE FOR SUNDAY IS:
SAME DAY OF THE SESSION SO SUNDAY 20th JUNE, ONE HOUR BEFORE THE REGULAR STARTING OF THE SESSION.
THE SESSION WILL START AT 7 PM ROME TIME, SO THE DEAD LINE IS AT 6 PM ROME TIME.
HERE THE FB EVENTS WHERE YOU CAN FIND ALL THE INFO
SUNDAY: https://www.facebook.com/events/484732692805935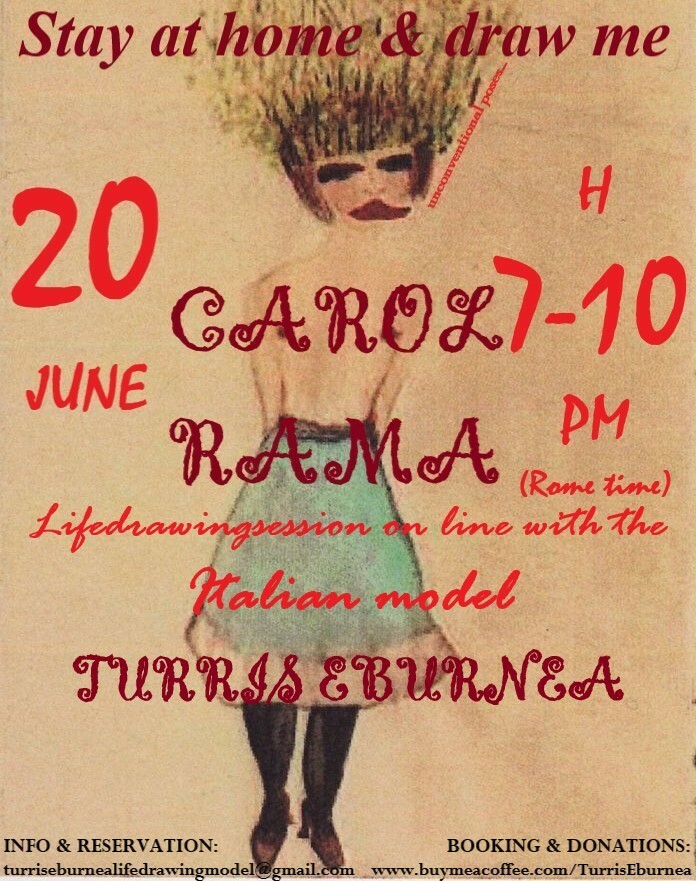 THANK YOU SO MUCH!
SEE YOU TOMORROW AND HAVE A NICE SATURDAY AND WEEKEND!
TURRIS EBURNEA, CAT MAGA', COW JANA & SKULL ME-MO
Enjoy this post?

Buy Turris Eburnea a coffee