NULLA DIE SINE LINEA lifedrawingsession on line 28 th APRIL (WEDNESDAY) STAY AT HOME AND D
Hi to everyone! How are you? Hope well...I'm still dancing from last Sunday because of my lifedrawingsessions dedicated to the photographer Robert Mapplethorpe... Most of the soundtrack was related in fact to Patti Smith...and the fab songs from Eighty Years!!!
I have big surprises for this month, dont' forget...and you will know about them very soon...
Some of you wrote me to know more about my new adventure..."Nulla die sine linea" untutored and unthemed lifedrawingsessions because they want to join me.
That's why I decided to give you more info sending this message about dead lines for tomorrow...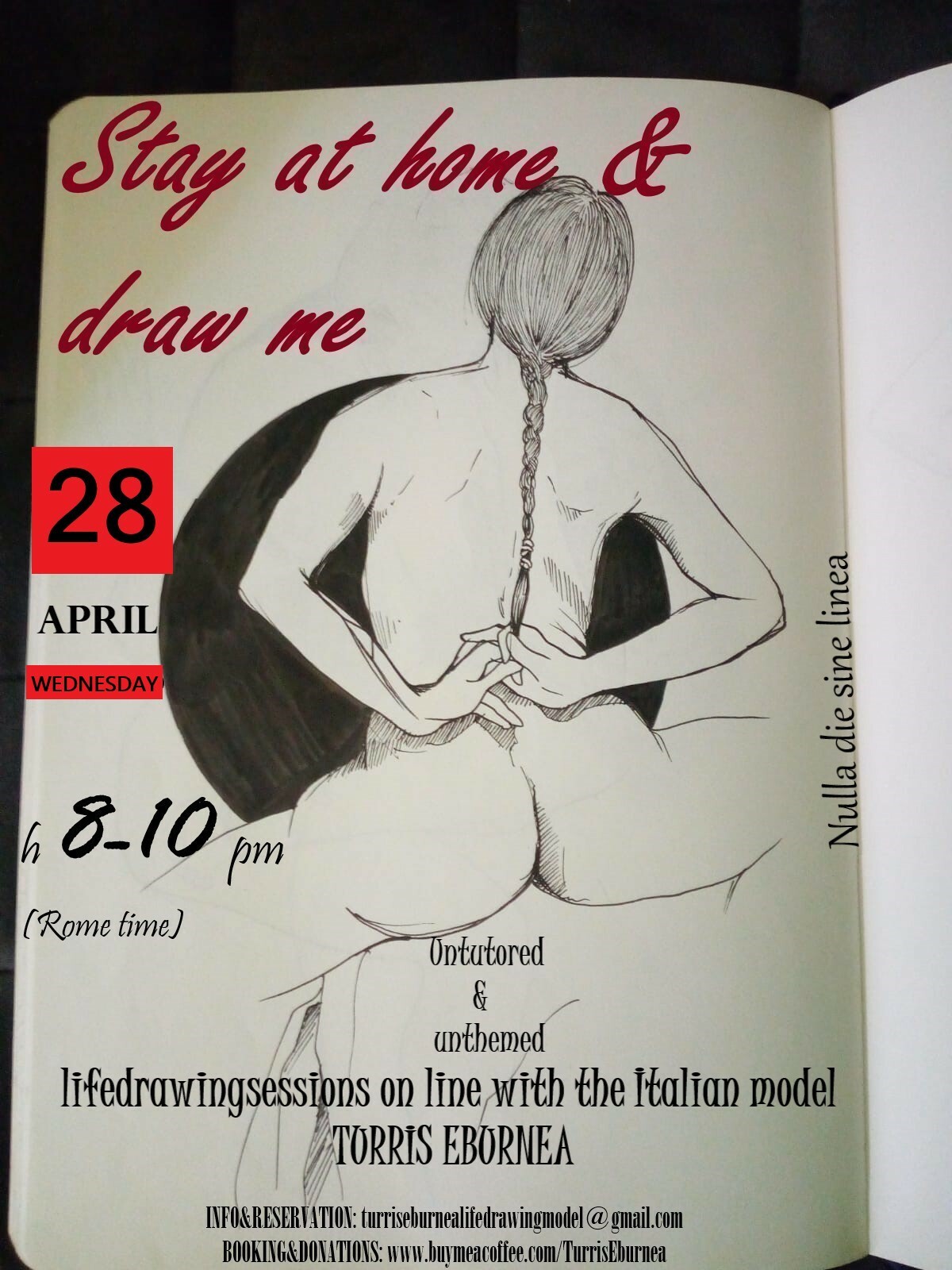 Next Wednesday 28 th April 2021, h 8-10 pm Rome time, (one day a week) I will pose again as model hosting my own untutored and unthemed lifedrawingsessions on line (short- medium and long poses)
If you want to join me:
2 coffees needed here to book the session writing "For nulla die sine linea" on my www.buymeacoffee.com/TurrisEburnea and to receive the zoom link
Thank you! Thank you!
I wait for you!
Enjoy this post?

Buy Turris Eburnea a coffee