21 Mantras To Say To Yourself 🌻
Every month I try to post a collection of affirmations, mantras, or quotes. Usually I shuffle a deck of affirmation cards and pull from there, but it didn't feel right.
When I recorded the centering thought, I was inspired to turn the message into the mantra for the month and create an image to use as the background on my phone. For some reason, that felt incomplete and I realized we have access to these 21 mantras provided by LaQueshia Jeffries!
She recently published this book and it's available for purchase on kdp. She is a dear friend of mine and a member of Zen Folk Wellness Lounge. I know that so much love and energy went into this work and there is much more to come!
If this resonates, please check it out and add it to your book collection!
If you are interested in learning the steps to become self-published, I posted about it in the Zen Folk Wellness Lounge. Members can click here to see the post!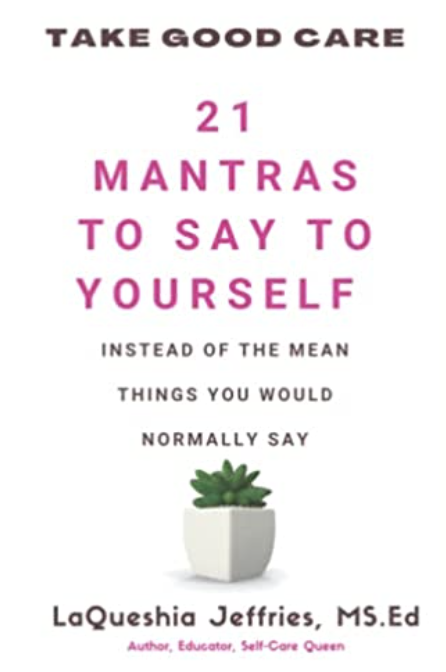 Enjoy this post?

Buy The Wellness Champion a coffee