Notable Bars, Clubs, & Cafes Mockup
I was really excited about this because Pickpocket Press just sent me the logo that they want me to use on the books that work with the Lowlife 2090 game, so I wanted to go ahead and share a mockup of what the physical book might look like! :)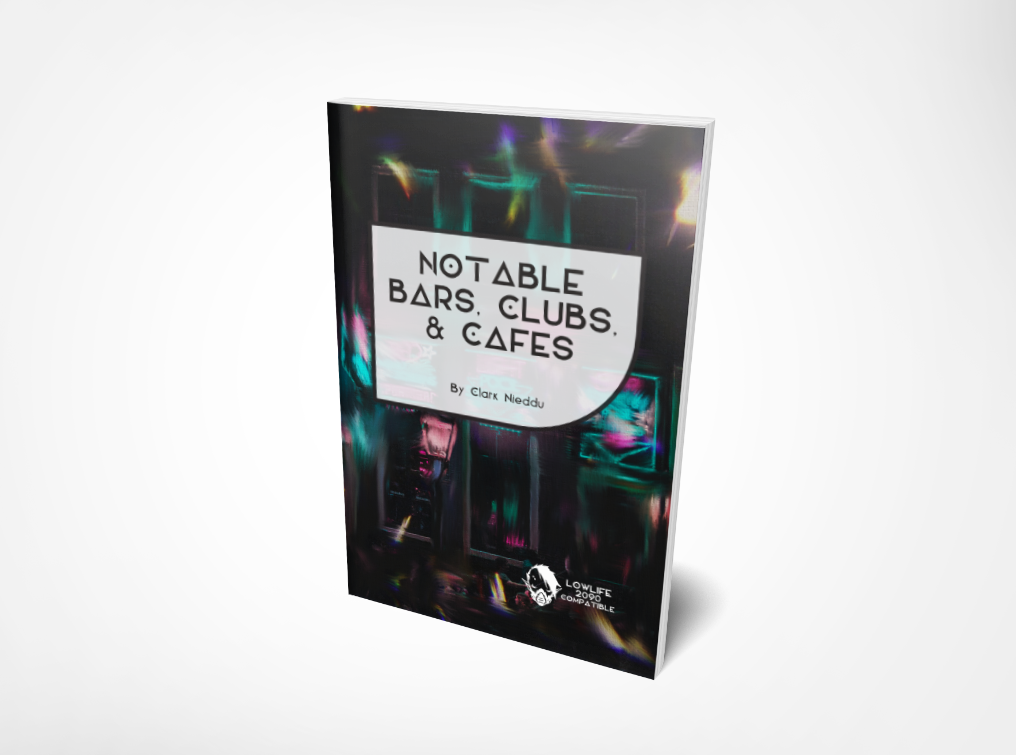 In case you're curious, what I'm doing for the art for right now is I'm combing through public domain images that have the look or feel that I'm trying to convey. Then, I'll import them into Affinity Photo, apply an oil paintbrush blur effect with a canvass texture on top of that in order to give it a painted look. I would definitely prefer to have professionally commissioned artwork done, but for the time being, I'm happy with it.
As I've mentioned before, once the Lowlife 2090 game releases, I'll need to read over the finalized version of the Open Game License to make sure these books comply. Once they're good to go, we are going to be making them available. (More details to come on that later.)
I'm really excited for this. I hope you all enjoy it!
Okay, so I couldn't help it. Making these mockups is just too much fun. So, here's another sneak peek:
Enjoy this post?

Buy Wiley Gambit Gaming a coffee