Ukraine Fundraiser
Hey folks! I always debate about when the right time is to post something about what I'm doing. I decided to go ahead and talk about this one right now, though.
With everything going on in Ukraine, I decided to try something new (for me). I am in the process of painting a sunflower - Ukraine's national flower. When I'm done painting it, I am going to frame it and put it up for auction on eBay. ANY AND ALL MONEY THAT IS MADE FROM THAT AUCTION WILL GO TO THE INTERNATIONAL RESCUE COMMITTEE'S PAGE FOR UKRAINE. Starting bid is going to be $50.
Ebay charges fees and whatnot, so whoever the winning bidder is, they'll pay for shipping. Once the money comes through, I'll go ship the painting off to the winner and then donate everything that's leftover to the IRC.
I am hoping that I can count on you all to help me spread the word. Once the auction goes live, I'll be posting it on Twitter, Facebook, Instagram, and I'll make a post here. Please spread it around and help me raise some money for Ukraine.
Thanks!
Here's a work in progress photo for your eyeballs.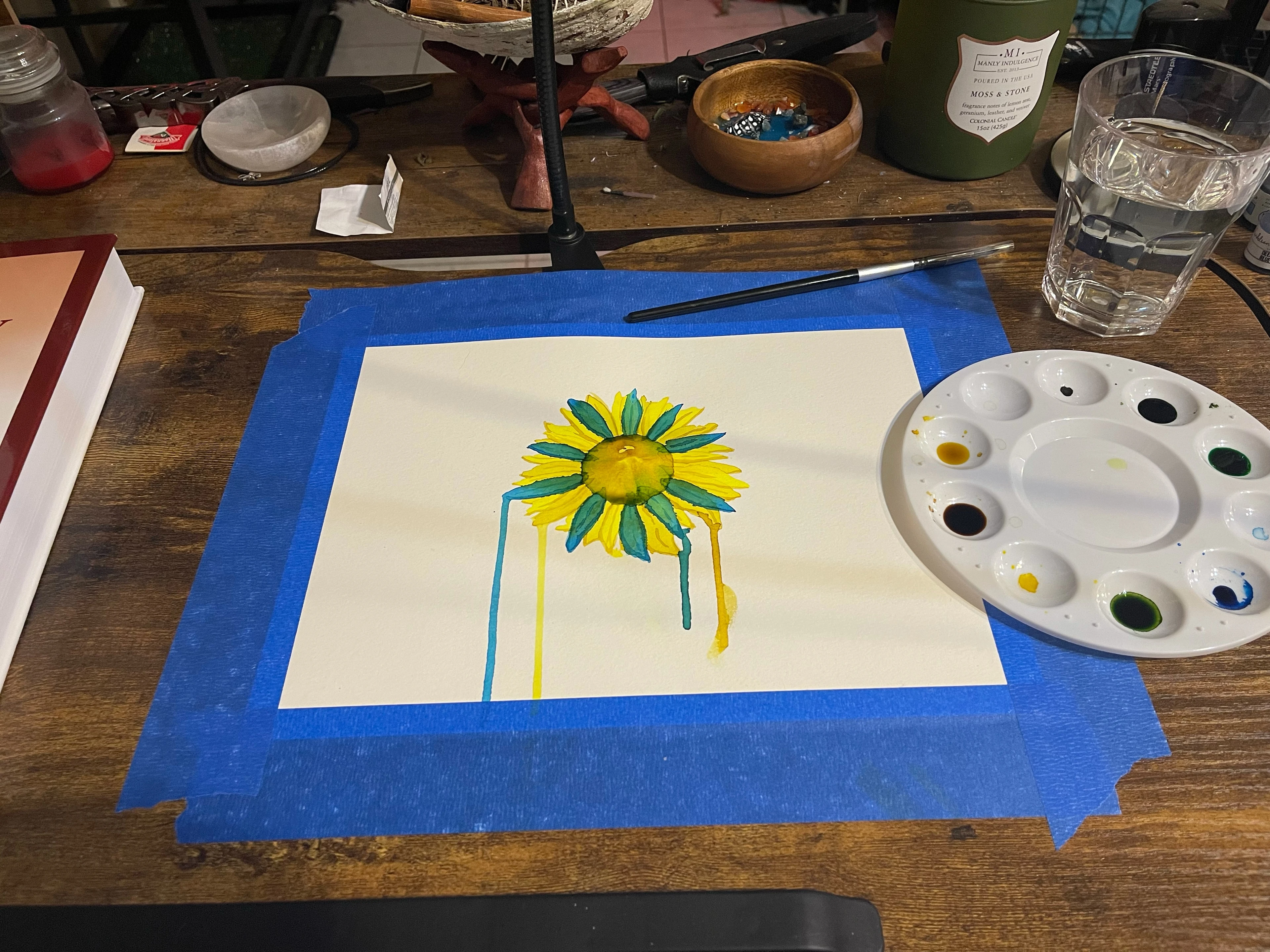 Enjoy this post?

Buy Wiley Gambit Gaming a coffee