Jessica Sweatshirt Recolor: Cat Edition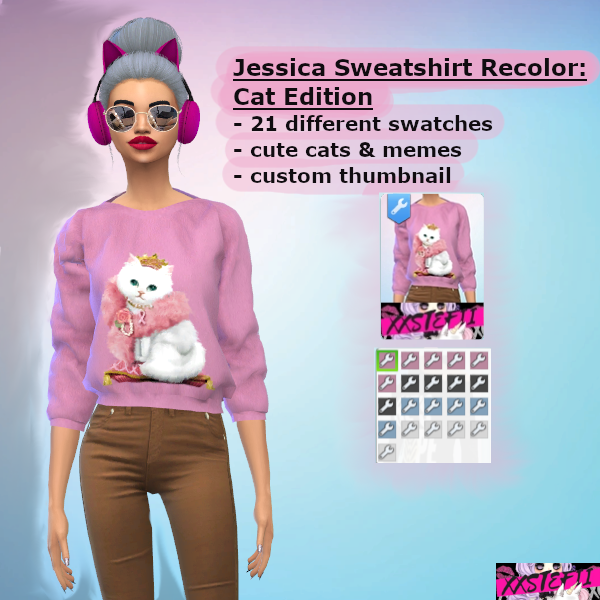 If you like cats, I am sure you will like this recolor of mine. There is 21 different cat swatches, we got some cute cats, crazy cats and cat memes.

Visit my blog for the download!! <<<<<<<<<

Thank you for your support! If you have any requests please let me know!!!
Enjoy this post?

Buy Pretty Poison (XxStefii) a coffee