Playing possum
Check out this amazing project I was blessed to be a part of!
https://www.dmsguild.com/product/352085/Playing-Possums-A-Collection-of-4-Animalfolk-Player-Origins
these are some amazing animalfolk you can play as or as a DM make NPCs of! have a look at it
I'm really excited that I could be part of such an amazing project!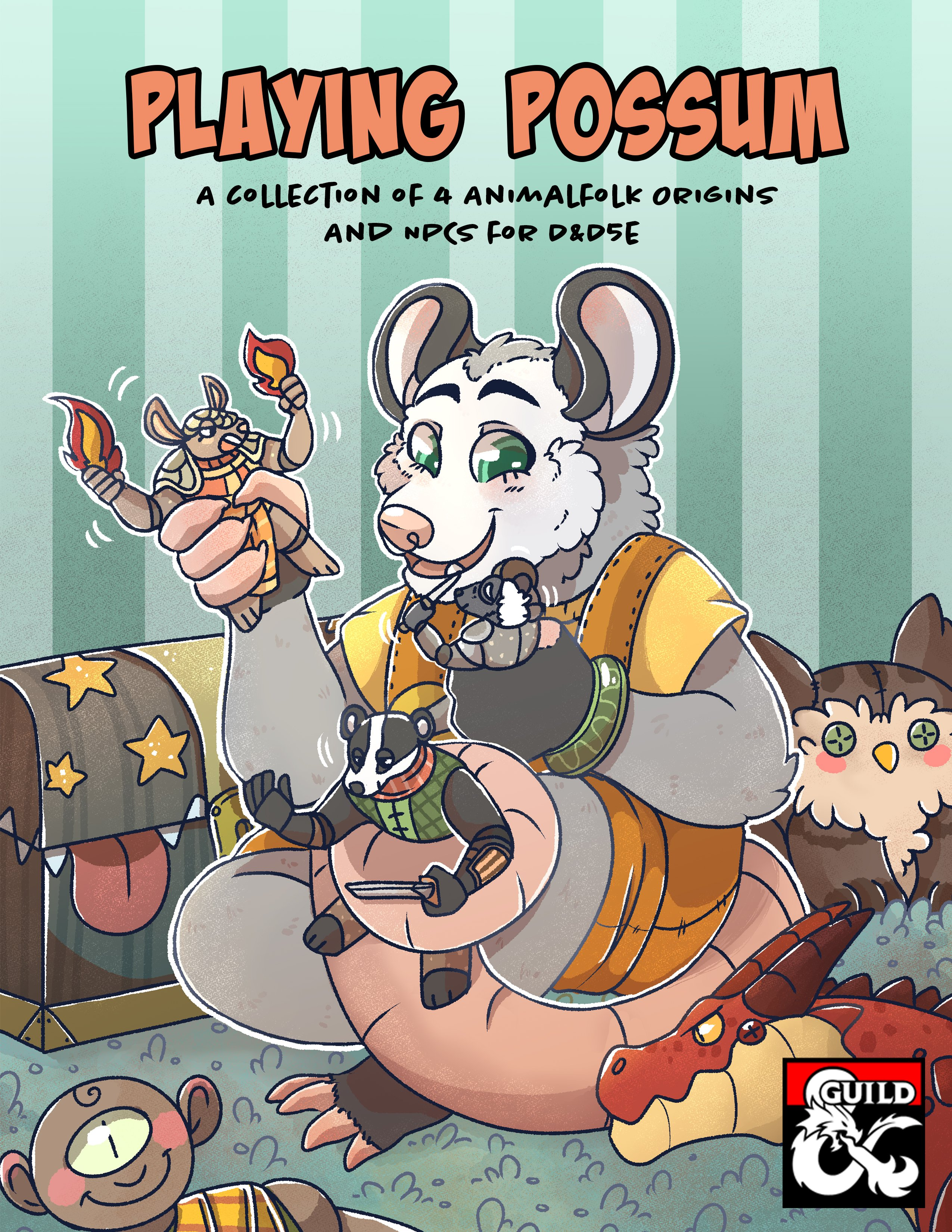 Enjoy this post?

Buy Ymia a piglet