The Athlete Mindset
It was my great pleasure to speak with gymnast Angel Wong about how the athlete mindset has helped her overcome some of the darkness moments in life.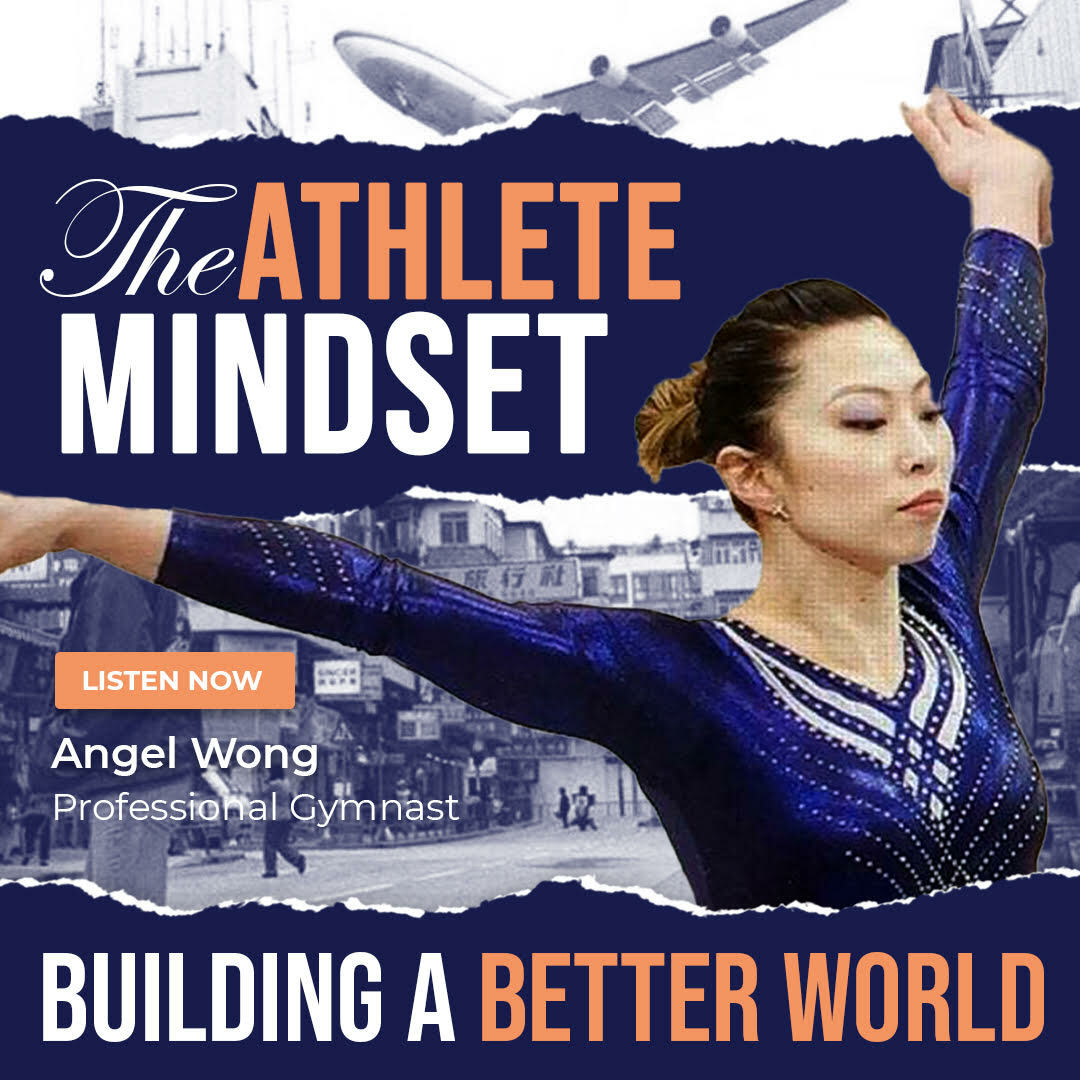 Angel grew up in Melbourne, Australia and fell in love with gymnastics at a young age. She became the first Hong Kong female gymnast Olympian and competed in the 2012 London Olympics where she finished with an admirable 13th on vault.

A few years later, while training for uneven bars for the Rio Games, Angel torn all the main ligaments in her left knee and was out of action for two years. She torn her meniscus in her left knee on floor exercise and was sidelined again for six months after surgery. The recurring surgeries and complications made her future look gloomy.

It's super liberating to see that Angel is soaring high again against all odds and recently won a bronze medal at the Doha World Cup.

Listen to Angel's story and what she has learned from her injuries which made her who she is today:

https://link.chtbl.com/transformativepurpose

𝑭𝒐𝒄𝒖𝒔 𝒐𝒏 𝒘𝒉𝒂𝒕 𝒚𝒐𝒖 𝒄𝒂𝒏 𝒄𝒐𝒏𝒕𝒓𝒐𝒍. 𝑾𝒉𝒆𝒏 𝒕𝒉𝒆 𝒈𝒐𝒊𝒏𝒈 𝒈𝒆𝒕𝒔 𝒕𝒐𝒖𝒈𝒉, 𝒕𝒉𝒆 𝒕𝒐𝒖𝒈𝒉 𝒈𝒆𝒕 𝒈𝒐𝒊𝒏𝒈.

#athlete #olympics #injury #motivation #positivethinking #inspiration #resilience #mindset #athletemindset #gratefuleveryday
Enjoy this post?

Buy Aaron Pang a coffee