Things to Tell My Younger Self
𝘐 𝘢𝘮 𝘯𝘰𝘵 𝘸𝘩𝘰 𝘐 𝘵𝘩𝘪𝘯𝘬 𝘐 𝘢𝘮.

𝘐 𝘢𝘮 𝘯𝘰𝘵 𝘸𝘩𝘰 𝘺𝘰𝘶 𝘵𝘩𝘪𝘯𝘬 𝘐 𝘢𝘮.

𝘐 𝘢𝘮 𝘸𝘩𝘰 𝘐 𝘵𝘩𝘪𝘯𝘬 𝘺𝘰𝘶 𝘵𝘩𝘪𝘯𝘬 𝘐 𝘢𝘮.

𝐀𝐫𝐞 𝐰𝐞 𝐥𝐢𝐯𝐢𝐧𝐠 𝐢𝐧 𝐚 𝐩𝐞𝐫𝐜𝐞𝐩𝐭𝐢𝐨𝐧 𝐨𝐟 𝐚 𝐩𝐞𝐫𝐜𝐞𝐩𝐭𝐢𝐨𝐧 𝐨𝐟 𝐨𝐮𝐫𝐬𝐞𝐥𝐯𝐞𝐬?

In the echo chamber of social media, peer pressure and societal standards, it is easy to get distracted by the noises and lose focus of who we are and what makes us unique.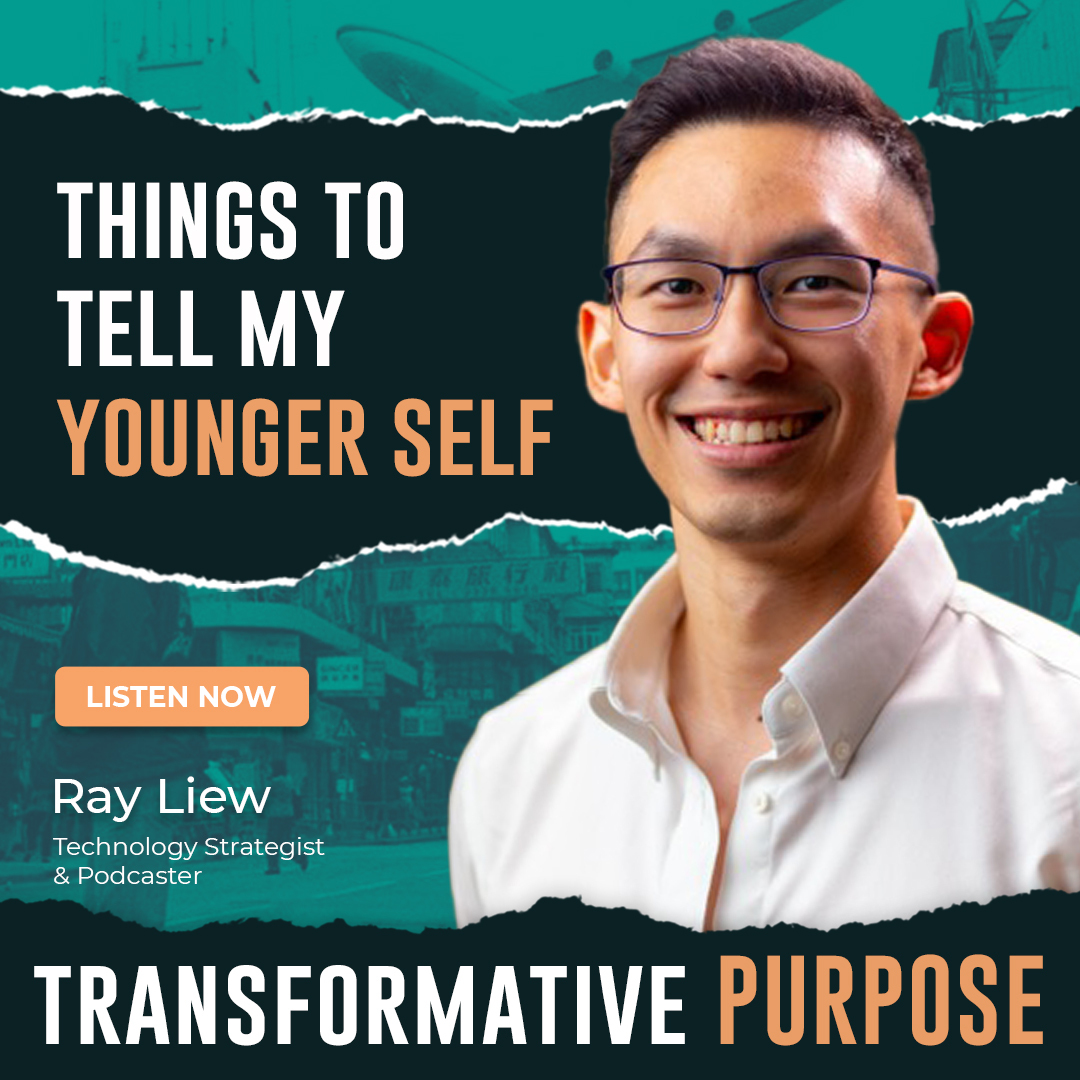 I had the pleasure to sit down with Ray (Wen Jie) LIEW recently to chat about the different surprises entering into adulthood.

Ray is the co-host of Talk Lah Podcast. I met Ray recently and instantly bonded over lunch. So much to learn from this gentleman, his honesty, his enthusiasm helping teens to transition into adulthood.

𝐋𝐢𝐬𝐭𝐞𝐧 𝐭𝐨 𝐭𝐡𝐞 𝐟𝐮𝐥𝐥 𝐞𝐩𝐢𝐬𝐨𝐝𝐞

Love and Positivity. 💛

Aaron Pang
Becoming a better future-self.
Transformative Purpose


#inspiration #motivation #positivity #future #personaldevelopment #whatinspiresme #bestadvice #health #success #selfhelp #transformativepurpose #love #kindness #podcast
Enjoy this post?

Buy Aaron Pang a coffee