Again a story of taking something for granted !

It been an year since 'Work From Home' routine has started, while missing all the outings that I use to do earlier each day.

I realized Mom was 'Working at Home' even before I was born, no complaints whatsoever. What I always saw was a smiling face and two satisfied eyes.

Even if we say it countless times (I understand your pain). We cannot realize something until we personally experience it.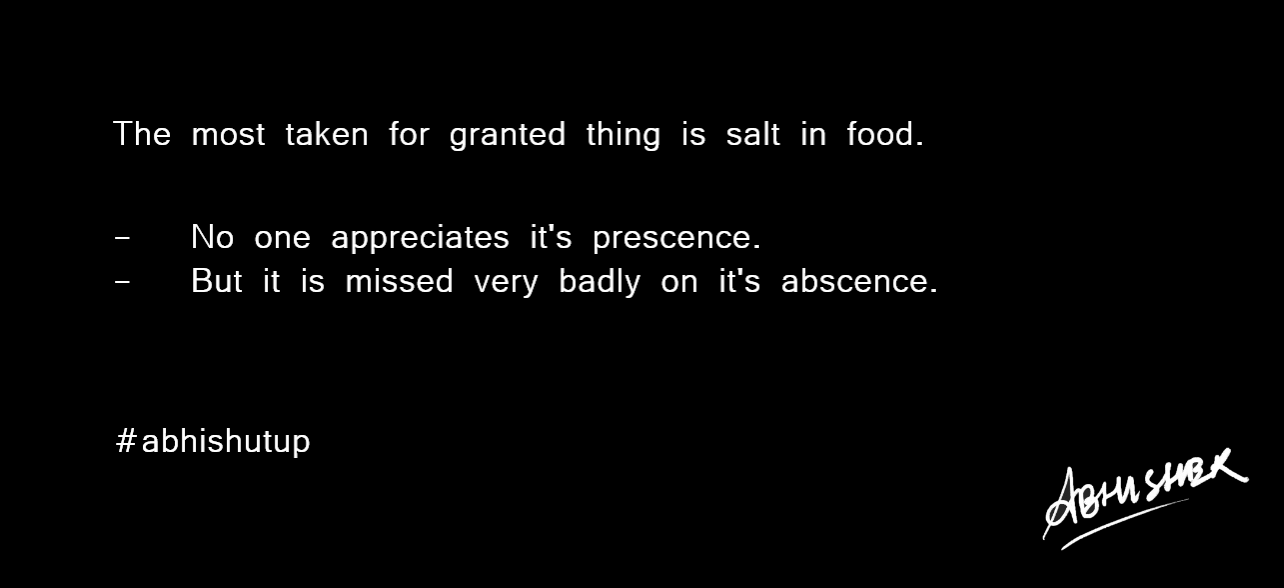 If you love my content, you can support me by buying me a coffee.