Opening & Halloween
Hello to all of you who are here and who are helping me make this dream happen. Today is Halloween and I decided to make my first post here at BMC because a lot of things happen specifically on that date, and that I really like to remember, so I'm adding more of this moment, on this day that is magical in many cultures.
As a Brazilian, I don't specifically celebrate today's date to celebrate the souls of loved ones or to help those spirits go to the place that awaits them. Only on November 2nd this happens here, and it's called "Day of the Dead" (or in portuguese "Dia dos Mortos"), related to the culture of the Catholic Church.
Below I'm posting an illustration of this period to celebrate all who are gone and all the magic that exists before that date. Many women have suffered, and still suffer, from sexism. Women are often associated with witches as something negative, just because they had the courage to speak for themselves, express opposing opinions, seek knowledge, and even use profanity to communicate or emphasize something.
In the illustration, I bring the older girls cousins ​​from the Like Us book series by Krista & Becca Ritchie, celebrating an equally special date within the books and universe created by the authors.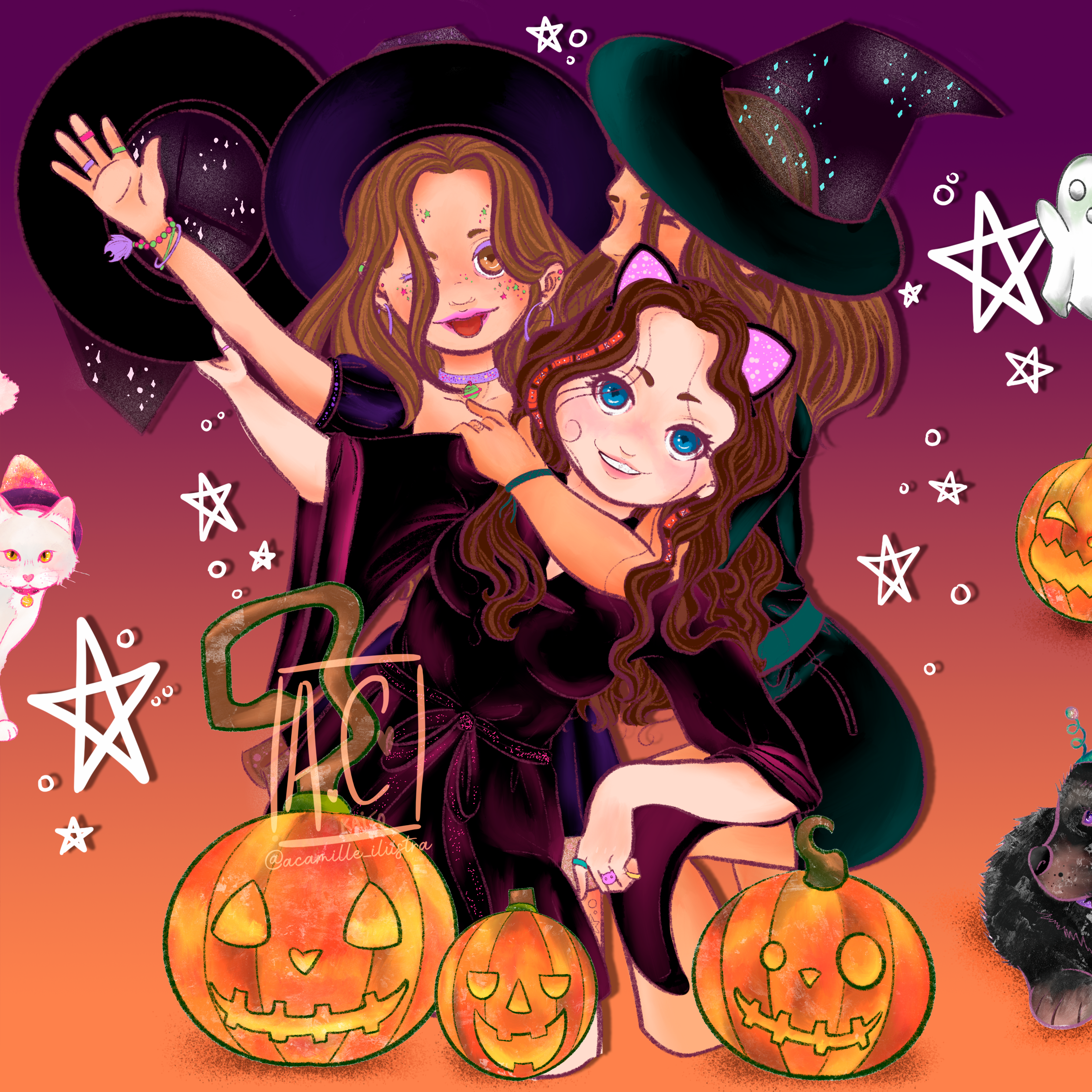 Thank you to you all, and Happy Halloween! 🎃
Enjoy this post?

Buy Andressa Camille a Book