Free Download - Tiny Before It Was Cool - Advaneye
Build without the tiny living pack!
Before EA even spoke of tiny living, i felt the need for tiny homes in game and made one a while back. Since Tiny Living came out, I adjusted it a bit, so that the whole lot (including the garden) would fit on an actual tiny lot :)
It has 2 (!) bedrooms, which wasn't easy to do, and the usual kitchen, bathroom (where laundry can be done) and living room.
But also desk space and a big garden. In the garden there is a sitting area with bonfire, a barbecue, a dining area, some space for gardening and a basketball court.
Find it on TSR through this link.
You can find my pinterest, WIP and other social media via this link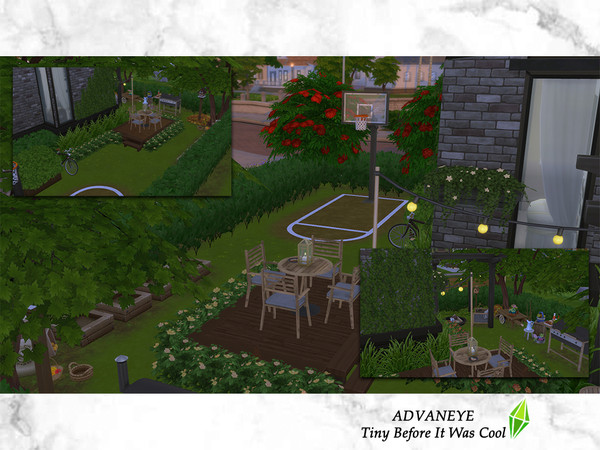 Enjoy this post?

Buy Advaneye CC a coffee