3 Easy Steps Wealth Creation Formula to Earn Legit and Crazy Money in 2022 (beyond)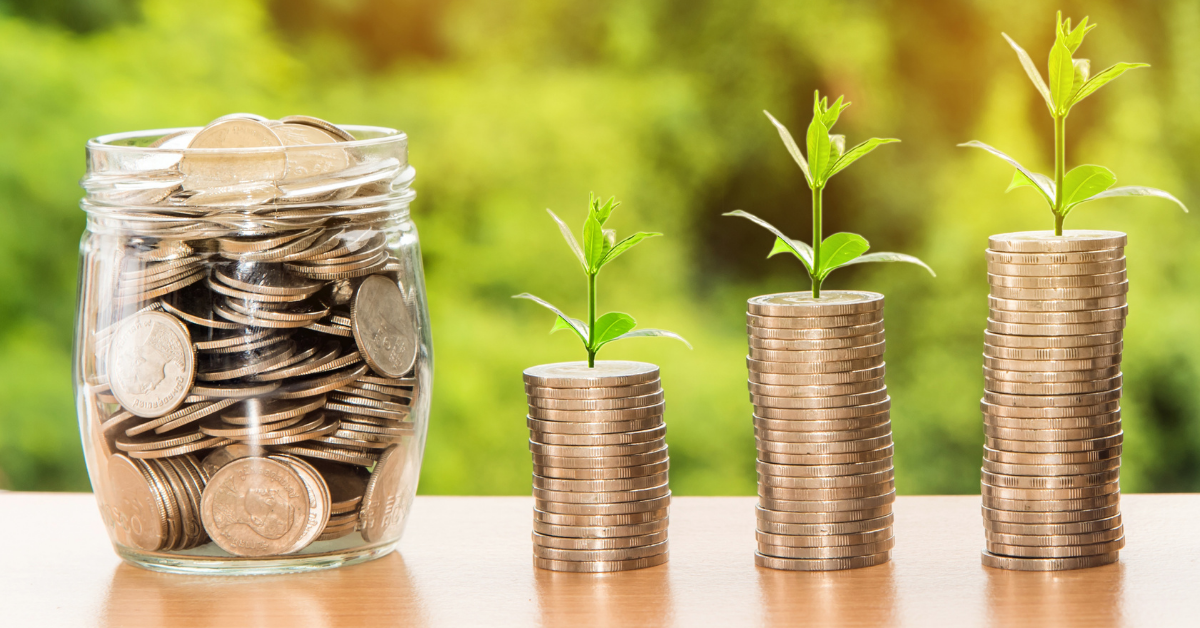 Almost all of us want to make a lot of money and build wealth to enjoy the life we want, pay bills and the expenses that come our way.
Because of this, millions of people fall into the trap of get-rich-quick schemes which continues to make them poor.
"If you fall the victim of get-rich-quick schemes, it's not you that will get rich quick."
Wealthy people choose to avoid such schemes, save more and invest in high-return investments to build as much wealth as they want.
You can also earn money with the best and most legitimate method and build riches like millions of rich people.
Growing wealth is just like growing trees, as Robert Kiyosaki says, "you water it for years, and then one day it doesn't need you anymore."
Then your wealth provides shade for you ahead of inflation or a bad economy.
Rich people start by earning, for example, $50, every day and keep growing to $100, $200 as the case may be.
It's constant and grows.
In this article, you will learn the quickest step possible with tips and advice on how to create and grow your wealth without stressing out yourself.
Keep in mind that becoming wealthy is not an overnight success, rather it is a step-by-baby-step, like growing a tree.
Let's get started.
Step 1: Increase Your Income
In "How Rich People Think" written by Steve Siebold, it is clear that poor people think about money most of the time, while rich people, on the other hand, focus on making more money.
Thus, worrying about money is a waste of time, it creates negative emotions which affect our minds and physiological well-being.
Learn the skills you will earn massive money with. High Paying Job
To become wealthy, put all your efforts into finding and solving profitable problems. Then logical money will follow suit.
"Money never starts the idea; it is the idea that starts the money." — William Cameron
So if you want to become wealthy, you increase your income? Right? Maybe that's true?
But this is somehow different from what David Bach said in his book "The Automatic Millionaire: A Powerful One-Step Plan to Live and Finish Rich"
I was so shocked when he was explaining the "Latte Factor" that it's not true that most people believe that "the secret to getting rich" is all about earning more money as soon as possible.
This is because "the more we make, the more we spend." Unless you are smart about it, you will end up in a "rat race." You will spend all your income (including the increases) before you get hold of it or even more than your income.
However, if you want to step out of the "rat race" and truly become wealthy you must increase your savings as your income increases.
Saving is the second step in the wealth creation formula. And I cover it in detail later.

Before moving forward, note the word 'increase'. It means you already have something you are making money from. Your day job. If you don't have any, try to get one.
All that said, doing everything good possible to achieve your purpose in life is the ultimate success, not just an increase in your income.
How to increase your income without reducing your expenditure
There are only two ways to increase your income, in the basic view, 1. Build multiple income streams or improve existing ones 2. Reduce the amount you spend.
Successful people look out for earning opportunities, they are not starving themselves because they want to be rich.
Like such people, you can easily turn your passion into profit and start earning passive income. You can also learn high-income skills that pay about $80,000 a year.
That said, whether you are just starting in life or finding ways to get out of debt, the basic rule to creating your wealth is to have multiple sources of income.
Wealthy people rule: When you need money, look out for ways to solve problems and earn from different sources.
Don't overwork and become the jack of all trades
Steve Siebold said in How Rich People Think that "If hard work was the secret to financial success," I bet every construction worker, labour and cocktail waitress would become seriously rich.
He further explains that wealthy people never believe hard work is the way to create wealth rather they believe in leverage.
You should start thinking of hard work, not in traditional terms but to outthink others and make use of the collective power of your friends and family. Something Napoleon Hill called "Master Mind" in Think and Grow Rich.
It's a popular notion that Jack of all trades never succeeds. Worst they sacrifice their lives for money.
Learn More on how to perfect your life: Perfect Your Life.
Tons of people who want to increase their sources of income are overworking, doing hundreds of jobs daily. They are damaging their health and aren't managing their life.
To build multiple streams of income
Start with one income stream first, after you succeed. Hire people who can do business activities for you. Then create a system and plan how it should be working. Only when the first income stream can work without you with sustainable income should you start another.
By doing that, you are leveraging your Master Mind, you are thinking like wealthy people and you have started growing your wealth.
Instead of overworking, your working hour does not increase and you will have time to enjoy your riches with your friends and family.
All that said, here are the common ways to increase your earnings.
Get a High Paying Job
If you have high-demand skills, you are going to earn massively more than you think.
When Robert Kiyosaki was narrating the story of the meeting of the greatest leaders and richest businessmen held at the Edgewater Beach Hotel in Chicago in 1923. He concluded that "if people are prepared to be flexible, keep an open mind and learn," they will be surprised how much rich they grow over time, "despite tough changes."
There are tons of skills you can learn and get a profitable job either physical or online.
Such high-demand skills are website development, SEO, Copywriting, Mobile App Development, Email marketing, video marketing and more. Which pay more than $30,000 a year, depending on the kind of skills and how you turn it to profit.

Click to learn more to get the quality resources based guide to, learn your chosen skill, and turn it to profit and tips for preparing for interview. Profitable skills to make money.
There's a word of caution, picking a skill is simple, however, you might end up doing research for a month if you don't know where to start or the resources you should use to be job-ready.
In addition to that, most of those skills don't require a college degree or being a university graduate.
3 steps to follow
Pick the skills you love, and check if it matches your desired profit goals - salary.

Learn and master the skills from real-world experts.

Build projects to showcase, and prepare your resume and/or CV.

Also, prepare yourself for an interview which can happen either online or offline.
What to keep in mind
Don't quit your day job yet. Learn your chosen skills during your free time or at weekends.

Hone your skills before searching for a job.

Learn soft skills that will help you get hired faster.

When choosing a course to buy, don't go for outdated courses.

It's advisable not to download the course from free sources. Because you will miss out on updates and it might lead to not knowing the latest tactics used in the industry.
Currently, I'm learning web development specialising in JavaScript and React JS. And get remote work at Turing which pays around $500-$995 per week.
What about you?
14 high profitable skills to learn and make money in 2022 and beyond.
Start a business
Starting a business is not the only way to earn, but it's the most efficient way wealthiest people in the world to accumulate the highest wealth possible.
Adam Khoo explained in "Secret of Building Multi-million Dollars Businesses" that, "opportunities to make money are all around you. It involves identifying problems and needs and finding a way to solve them."
If you are passionate about something that has enough problems to solve for tons of people and there is a high number of people who will pay. You can easily turn it into a successful business.

The internet has made it easier to offer your solution as a service, sell as a product, write a book, start a YouTube channel, launch a blog and make massive amounts of money.
Learn More to earn massive money to turn your passion into profit.
You can easily sell your product through WhatsApp Business or create a simple website to showcase your offer.
There's a lot to building a business and you need entrepreneur skills and master persuasion (selling) to be successful.
Things to keep in mind
Running and starting a business, no matter how small, requires some money to start with - capital.

Even if you can easily prove your ideas correct. You should start it as a side hustle.

No business will ever succeed if it doesn't solve a deep need for people.

You need to promote your business's products (service) online with Facebook or Google and/or traditional advertising like billboards or radio. The rule is to spend less on advertising and earn more in return.

Leave your day job only when the revenue you are getting from your business can cover all your expenses.

It takes time. You need to have passion for your business idea to stay in business for long.

Step 2: Save More
"Saving money is the secret downfall of the masses" explains Steve Siebold. However, it is the mindset you have for saving your money that makes the difference.
Let me explain because of fear of poverty you save every penny you get and believe that it will be enough for your lifetime? It's a bad saving and you aren't becoming wealthy, you are just as you are.
Wealthy people save money in other to invest as it's an efficient method of earning money and growing wealth faster.
The peristote principle, 80/20 rule is of much best use not only in saving time but also money. When your monthly or weekly earnings can cover your basic needs, it is the right time to save.
You don't need to save all your earnings or 50% saving 10-20% regularly will compound to a large amount of wealth growth over time.
How should you save your money?
It's best to split your 20% savings according to various needs, from emergency to investing.
Your life budget plan
You must have a plan for how much you make and how you want to spend it. Without such a plan you might be spending your hard-earned money on unnecessary stuff that won't make you wealthy.
Follow these steps.
What is your total stable income? For weeks or months depending.
For example, let's say you earn $500 every month, 20% savings will be (20/100 * 500) = $100.
What are the categories you want to save for?
Let's say, my savings categories are; emergency, cooperative repayment, building/buying a house, children's school fee, festival, getting married, starting a school, launching a website, charity, knowledge building and more.
Note that my savings plan includes investing (in new business)
Distribute the 20% according to the category's priority.
Let's split $100: $8 could go for an emergency, $20 for cooperative repayment, $20 for children's school fees, $5 for getting married, $30 for starting a school, $5 for launching a website, $5 for the festival, $2 for buying books or courses, $5 for charity and helping the poor.
Usually, this will change on the next saving depending on what my monthly goal target is.
That said, there is a cooperative I joined which has most of those categories I outlined above, you should also find a trusted one around your area.
What to keep in mind
Just because you are saving money doesn't mean you should not eat well or wear the clothes you want.

Remember to save only some per cent of your income after deducting your basic needs.

Don't overspend your income thinking you will get another $500 the next. Overspending and unessential spending is the fastest way to go bankrupt without even knowing.

Instead, live up to and enjoy your life with your family and friends. Then save as much as possible to amass a large amount of wealth over time.

Some people use the Cowrywise app to save, you can too.
Do this:
Go through the steps above and create your monthly or weekly or yearly budget.

Step 3: Invest
To build a wealthy life and earn massive money you need to make more money as possible.
This means as Steve Siebold put it, to double or triple your revenue and earn enough money to enjoy the good life you dream of.
To join the wealthy people, you use the remainder of your money for investment in stocks, bonds, real estate and other wealth-generating assets.
You need to invest part of your savings. This could be on another business (or revenue streams) you are trying to build or in buying business shares as an investor.
You should never invest in a Ponzi scheme unless you want to waste your money. Expert advises that " investment should give you more money in return"
"Old men are always advising young men to save money. That is bad advice. Don't save every nickel. Invest in yourself." — Henry Ford
Invest in real estate
You can invest in real estate trusts instead of directly buying and selling properties. They are like real estate stocks and are commonly called REITs.
Look around for companies with strong recognition and check to see their success history.
Invest in stock
There are millions of successful companies like Google, Facebook, Twitter, Coca-cola and others you can buy shares and own part of the company. Shares holding is one of the best ways to build wealth.
Though, I don't know much about stock, shares and the stock market I can give you tons of successful investors like Warren Buffett, Donald Trump and Richard Kiyosaki who earn billions for investing in other companies.
You can also invest in startups, businesses that are just getting started and need money to grow. Be vigilant that the company will succeed for a long time.
You can search for stock brokers and let them hold your shares. I don't know any shareholders at the moment but I'm looking to check out Bamboo.
The investing stage is based on the fact that "the poor and the middle-class work for money." said, Robert Kiyosaki in Rich Dad Poor Dad, "The rich have money work for them."
Keep in mind
Some experts say to invest some of your money for retirement but I think retirement should be part of your savings.

You can invest in Agriculture and have solid documents that cover your transaction.

Remember that any investment must bring money in return, so why not use some of it to grow your current business even more.

Stocks are somehow risky and you should pick your number right.
Becoming wealthy is a worthy goal but it might be hard to achieve.
Everyone wants to be rich, buy stuff they want and sleep from morning till night while the money keeps dropping in their bank account every hour.
But few people will attain such a stage.
The reason is that they never thought of building wealth as a goal.
Even if they did, it is hard for them to reach their desired state because of the lack of skills, techniques and tips used by successful people to achieve goals and live the life they want.
When you master and apply life management skills, you will easily plan your life and achieve the wealthy life you have always dreamt of.
Click here to learn more: Life Management Skills to Perfect Your Life and Achieve Your Goals Faster

What do you think Napoleon Hill means, after over 25 years of studying successful people concludes his well-known book, "Think and Grow Rich" that DESIRE is the first step toward riches.
I'm sure it is because he thought building wealth and accumulating riches was setting a goal.
Conclusion
Building a successful life and accumulating wealth is an attainable goals. It has been done by millions of people.
I am also on the journey, reading and studying everything that would help. Getting started is the most important part.
With enough discipline and life management skills to achieve your goals, you can easily grow your wealth faster.
However, you must be improving your financial knowledge build excellent skills and never stop learning.
Enjoy this post?

Buy Imran Yaqub a coffee