Tour Of Scandinavia 2022 Velogames guide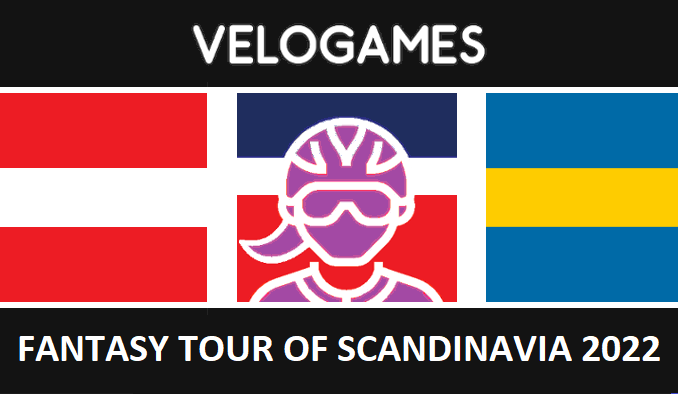 MARIANNE VOS
Team Jumbo-Visma
24
She is on fire and will target 5 out of the stages and the point jersey
DEMI VOLLERING
Team SD Worx
24
One of the favourite for the win on stage 5 and the general
CECILIE UTTRUP LUDWIG
FDJ Nouvelle-Aquitaine Futuroscope
20
It was an absolute joy to see her back to her best in TDFF. The Danish champion would love to win this race that start in her home country,
MARLEN REUSSER
Team SD Worx
16
She too a win by the horn in the TDFF and hell yeah she can repeat her feat here in stage 3 or 4 nd even 6
ALEXANDRA MANLY
Team BikeExchange - Jayco
14
A clever rider that knows how to hold on to the very best on climbs and will be in the mix for all sprints
LIANE LIPPERT
Team DSM
14
Overshadowed recently by Wiebes, she remains a reasonable sprinter who could try to trouble Marianne Vos green jersey
FLOORTJE MACKAIJ
Team DSM
14
An excellent punchy rider who will be tryong something on Stage 3 or 4
SOFIA BERTIZZOLO
UAE Team ADQ
14
A splendid sprinter who will love to shine here with no Bastianelli
ALISON JACKSON
Liv Racing Xstra
12
Beware of the Canadian , she pocesses and excelletn sprint
CHARLOTTE KOOL
Team DSM
12
it is very probable that she will be on duty for Lippert
CHANTAL VAN DEN BROEK-BLAAK
Team SD Worx
12
She is Demi Vollering most useful lieutenant
LUCINDA BRAND
Trek - Segafredo
12
She won the Tour de Suisse by using her team strength and turning things her way. She had some rest since the Giro Donne. A stage win on one those punchy finishes will be most likely
SHIRIN VAN ANROOIJ
Trek - Segafredo
12
The little Gem from Trek Segafredo will love to show her worth here and defend her young rider jersey. A definite top 10
BRODIE CHAPMAN
FDJ Nouvelle-Aquitaine Futuroscope
10
a very sneaky rider that will be a joy to watch and provide some platform for Cecile Uttrup
BARBARA GUARISCHI
Movistar Team
10
Good, really good sprinter that will be in the top 5 in every sprints she will be taking part of
YARA KASTELIJN
Plantur-Pura
10
It was a joy to see her climber with the very best in the TDFF. She will be in the top 10 finals
ELENA CECCHINI
Team SD Worx
10
SD works sprinter. This will be the last of her sprints for the team with the imminent arrival of Lorena Wiebes
CHRISTINE MAJERUS
Team SD Worx
10
The 12th time luxembourg champion will be her team captain
CHLOE HOSKING
Trek - Segafredo
10
She will be Trek Segafredo's main sprinter but it is very unlikely that she will be able to upset the strongest girls
ERICA MAGNALDI
UAE Team ADQ
10
A good climber that has a good chance of finishing in the top 10
NEVE BRADBURY
Canyon//SRAM Racing
8
The 20 year old finished 9th of the Giro and would aim to do better with a slight weaker field here.
MIKAYLA HARVEY
Canyon//SRAM Racing
8
A decent climber that has not shown any good promise this season
GLADYS VERHULST
Le Col - Wahoo
8
a very active rider in the TDFF. She will be animating the race and try to make breakaways
SARAH GIGANTE
Movistar Team
8
Movistar wil be asking her to lead the way for Barbieri's Sprint
MISCHA BREDEWOLD
Parkhotel Valkenburg
8
Another of the entertainer of the TDFF
RUBY ROSEMAN-GANNON
Team BikeExchange - Jayco
8
A fast sprinter that will be in the mix in every stage. She can aslo climb even though she suffered in the Tour against the Elites.
LEAH KIRCHMANN
Team DSM
8
A good Time trialist who is indispensible to Lianne Lippert good performance
BLANKA VAS
Team SD Worx
8
Team SD works Cx champion can climb and will use her youth to add fire power
EUGENIE DUVAL
FDJ Nouvelle-Aquitaine Futuroscope
6
She will be on the run, trying to ride in front of the race as much as possible
JULIE VAN DE VELDE
Plantur-Pura
6
It was sad not to see her at The TDF. She will be in breakaways and could win from there.
ANOUSKA KOSTER
Team Jumbo-Visma
6
One of Vos most important girl for Vos. She can also do her own race.
LEA CURINIER
Team DSM
4
Assist point for Lippert
MEGAN JASTRAB
Team DSM
4
CARLIJN ACHTEREEKTE
Team Jumbo-Visma
4
A lot of assist points courtesy of Marriane Vos in view
ANASTASIA CARBONARI
Valcar - Travel & Service
4
The young Latvian is an excellent sprinter who is going to explode at any moment.
Enjoy this post?

Buy A LeadOut a pizza