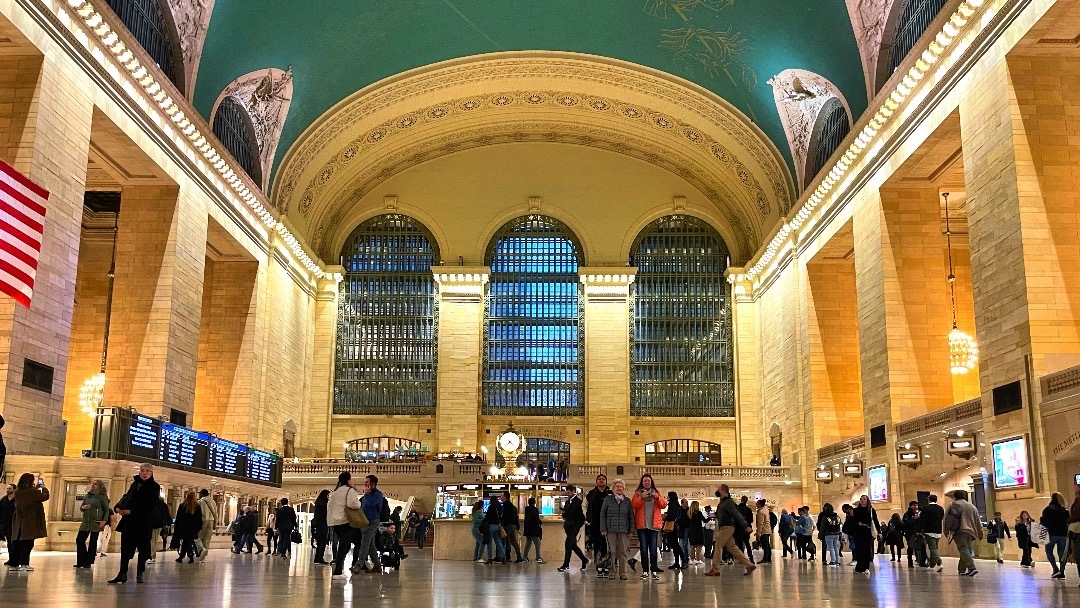 Here, I kept my camera close to the floor, a different perspective than the most well know shot of this landmark from the higher position of the Apple Store.
Last week, I attended the UN 2023 Water Conference in New York City, and you may have followed my posts on Twitter and in The Planet newsletter. Although I had planned to post some of my updates and thoughts exclusively for my Buy-me-a-Coffee supporters, each piece I wrote grew bigger than intended, and each time I decided to post my thoughts on The Planet Newsletter, which has a much wider readership. But even after all that, I still have some photos and anecdotes to share that give a fuller picture of my time in New York City.
Let's start with Grand Central Station. For those unfamiliar with New York City, Grand Central is located in the heart of Manhattan; it's a hub for public transportation and a symbol of the city's rich history. In 1986, it was the first landmark I encountered on my first trip to New York as a young and curious student.
Twin Towers
I remember being awed by the majesty and scale of the building and feeling a little lost and disoriented in such a bustling metropolis. Not really having a plan, or a tourist guide, my first instinct was to visit the Empire State Building, where I took an elevator to the top to gaze out at the sprawling cityscape. From that vantage point, I could see Central Park, the Statue of Liberty, and the Twin Towers, which would later hold such tragic significance.
At that time, taking photographs was an expensive hobby, and I only managed to snap a handful of pictures during my two-month travel adventure through the US. However, one of the highlights of my first day in New York was standing between the Twin Towers, gazing up at their sheer height, and snapping a picture. It's a memory that still feels vivid and poignant to this day.
Yale
Fast forward to 2014, when I was a World Fellow at Yale University and spent half a year living nearby in New Haven. By then, I knew New York City well after many visits, and that semester Grand Central became a familiar and beloved sight for me again. I frequently traveled back and forth to New York City on the train and spent my weekends exploring the city. And although I spent more time further to the south of Manhattan, the station remained a convenient meeting point for friends and colleagues, and we often took the train back to New Haven together.
On this most recent trip, Grand Central was once again a hub of activity for my fellow conference attendees and me. Its proximity to the UN headquarters and many hotels made it an ideal location for networking and socializing. But beyond its practicality, Grand Central is also a place of beauty and history, with stunning architecture that captures the imagination and speaks to the grandeur of New York City.
Jackie
The history of Grand Central Station is fascinating and worth exploring. Its origins date back to the mid-19th century when the New York and Harlem Railroad Company began operating from a depot on 42nd Street. Over the years, the station underwent numerous transformations and renovations, culminating in the grand Beaux-Arts structure that we know and love today.
In the 1970s, Grand Central was almost demolished to make way for a high-rise office building. Still, a preservation campaign spearheaded by the activist Jacqueline Kennedy Onassis helped to save the iconic landmark. Today, Grand Central is a bustling transportation hub and a beloved cultural institution, attracting tourists and locals with its stunning architecture and rich history.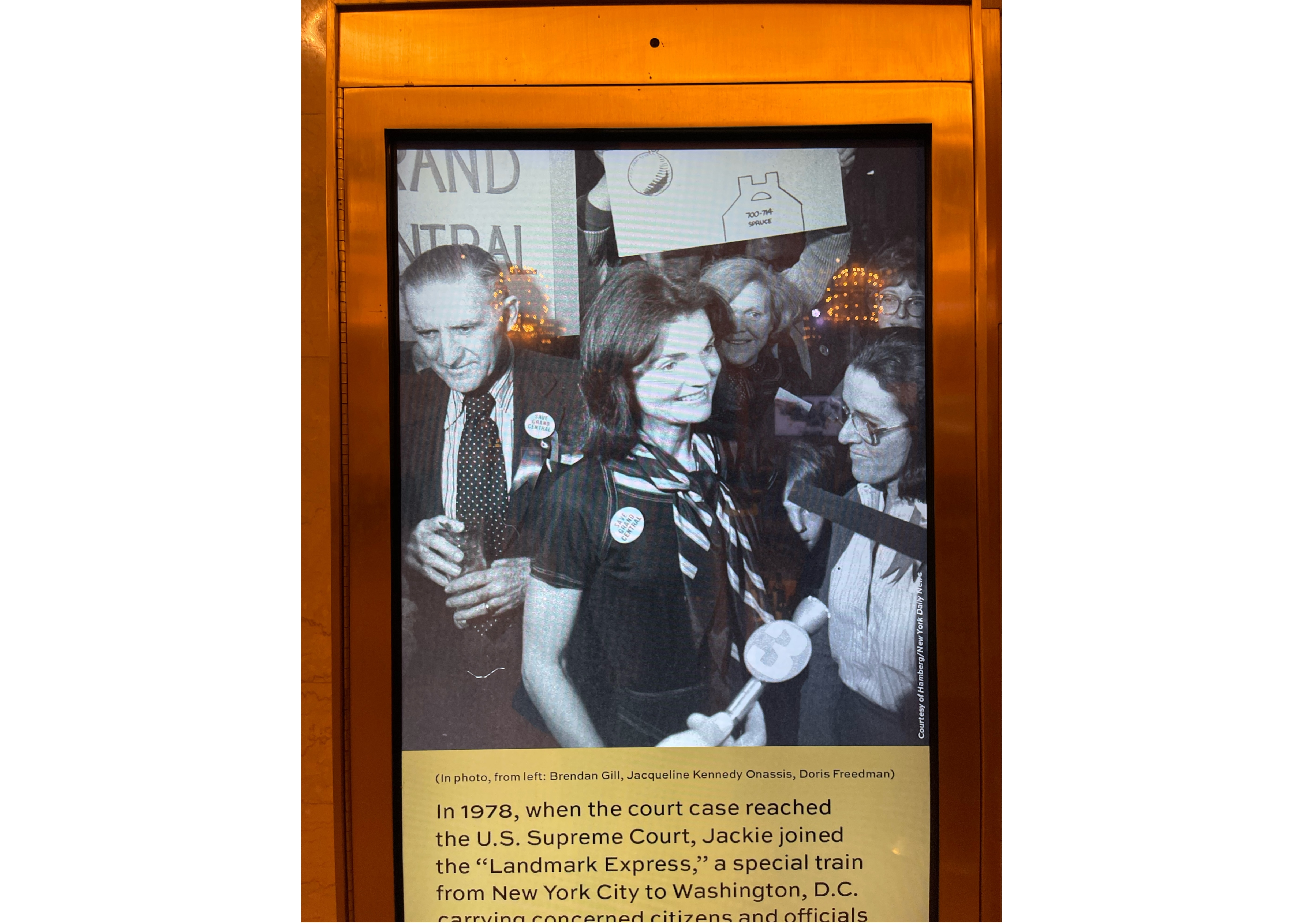 My travel-notetaking is often by photographs.
I had heard of Jacqueline Kennedy Onassis' involvement and had seen her name on one of Grand Central's arches, but I learned more about her activism to preserve the terminal while waiting for a friend at the station. An information screen told how she was instrumental in saving Grand Central from demolition in the 1970s. During that time, many of the city's historic buildings were being torn down to make way for new development, and Grand Central was also on the chopping block. However, Jackie, a prominent New York City resident and a lover of history and architecture, recognized Grand Central's importance as a cultural and architectural icon.
In 1975, Jackie joined the Municipal Art Society, a nonprofit organization dedicated to preserving New York City's landmarks and historic buildings. She used her influence and connections to rally support for the preservation of Grand Central, which faced an uncertain future due to declining use and the cost of upkeep.
Thanks to her efforts and those of many other preservationists, Grand Central was saved from demolition and underwent a massive restoration in the 1990s. So the next time you're passing through the terminal building, think for a moment of the efforts of Jackie and other preservationists who recognized its importance to the city's cultural and architectural heritage.
In recognition of her contributions to the preservation of Grand Central and other landmarks in New York City, Jackie was awarded the Municipal Art Society's Jacqueline Kennedy Onassis Medal in 1986, named in her honor.
A question about identity
As I reflect on my experiences at Grand Central Station over the past 37 years, I am struck by the power of landmarks and cultural touchstones to shape our identities and connect us to the places we call home or where we at least feel at home. Grand Central Terminal is one of those enduring constants in the ever-evolving city of New York. But there is an additional connection; it's a place that has become so familiar to me that it feels like a part of my identity, like an old friend or a beloved family member. I'm sure others also feel this way about different places, whether it be a favorite fashion brand or a classic car. The concept of particular objects or locations becoming a part of our identities fascinates me. I have mentioned it before, but it's a topic I may explore further. In the meantime, I'll leave you with a few more photos of Grand Central and links to my recent articles.
Oh, and before I let you go, this has grown so long that I was briefly tempted to share this with everyone in The Planet newsletter; but I will leave it for you to enjoy in this small BMAC community.
Thanks for all your support! I didn't mention 'your' coffees I drank in NYC yet; I'll be back soon.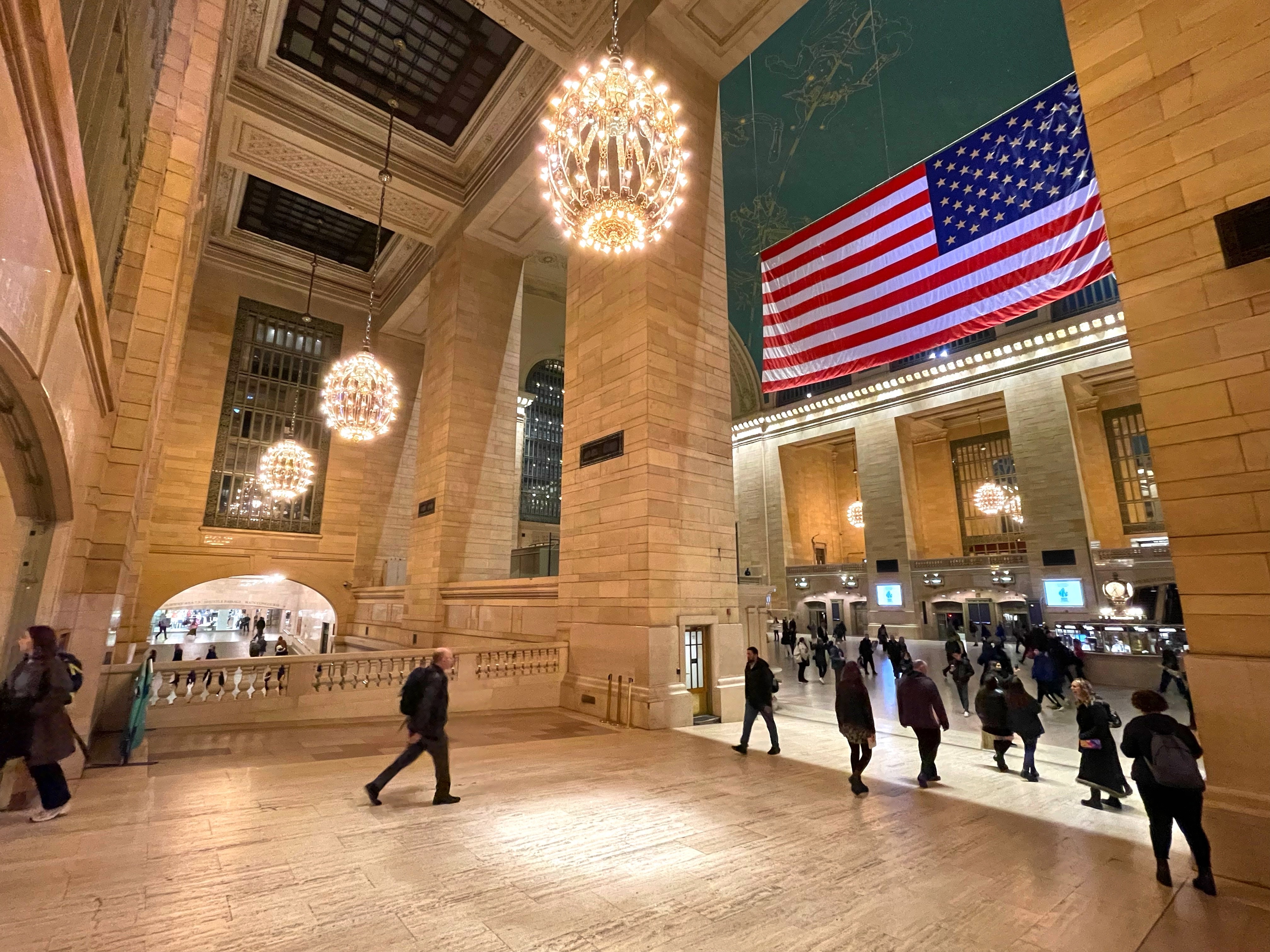 I won't even try to correct the grotesque perspective, but it shows this terminal is certainly Grand. And Central.
Always something new to discover, a hidden bar in Grand Central.
And one from 2014, taken from the higher position of the Apple store at the end of the day, just before taking the train back home to New Haven.