Printable envelopes for the Better World is Near campaign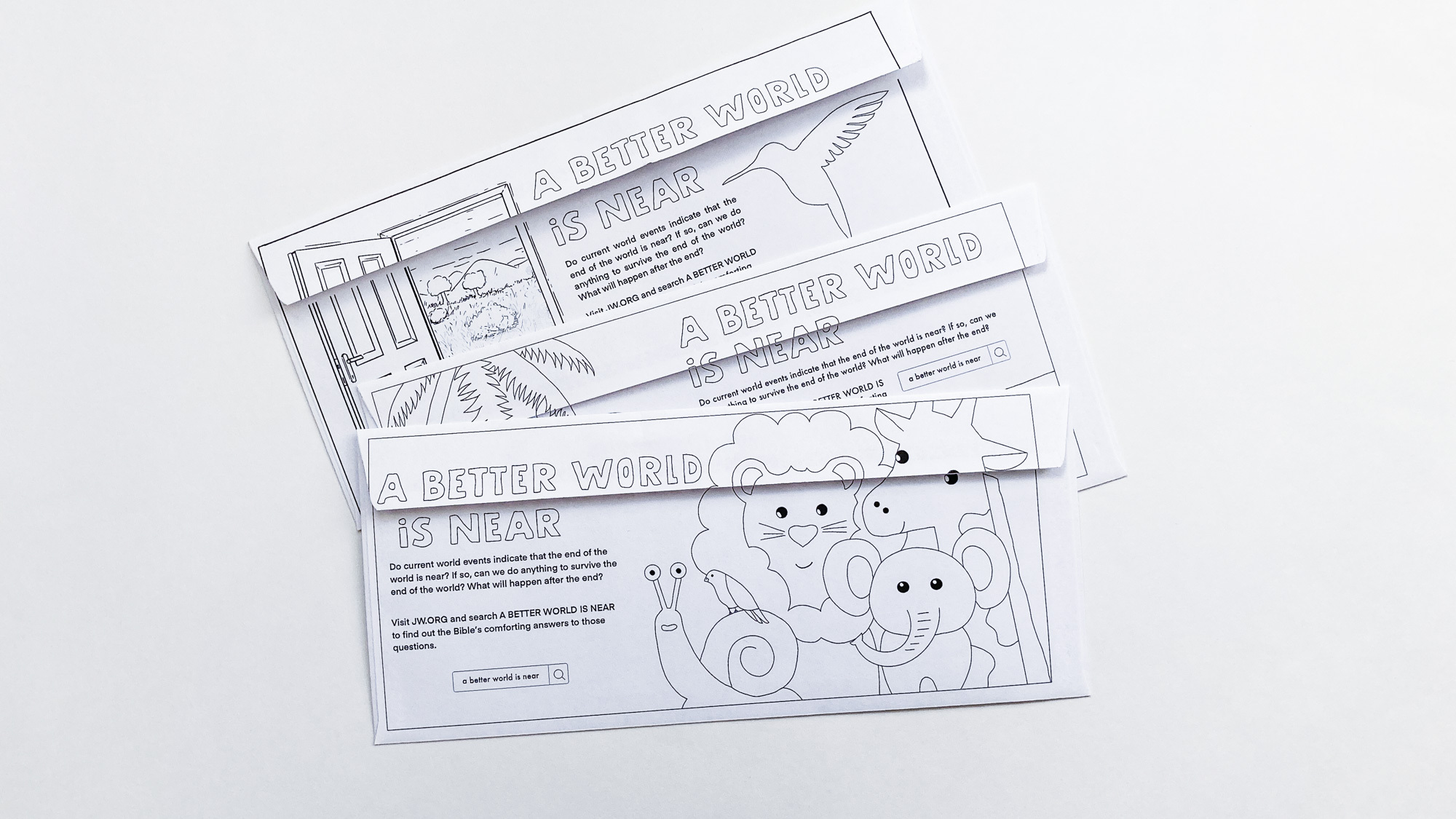 A Better World is Near campaign is just around the corner. I'm happy to be busy with it in November, and I hope you are as well.
I created some printable envelopes and I hope they will add variety to your ministry. They are available in English (with QR codes and without) and Spanish. Print on envelope size #10 (landscape).
Download printable envelopes from my shop allalily.com.
Enjoy your campaign, friend!
Alla Lily
Disclaimer. Please, be mindful when using stationery with QR codes. Check instructions from your local branch.
Enjoy this post?

Buy Alla Lily a coffee