june 2022: « THESE COMPLEX MAPS »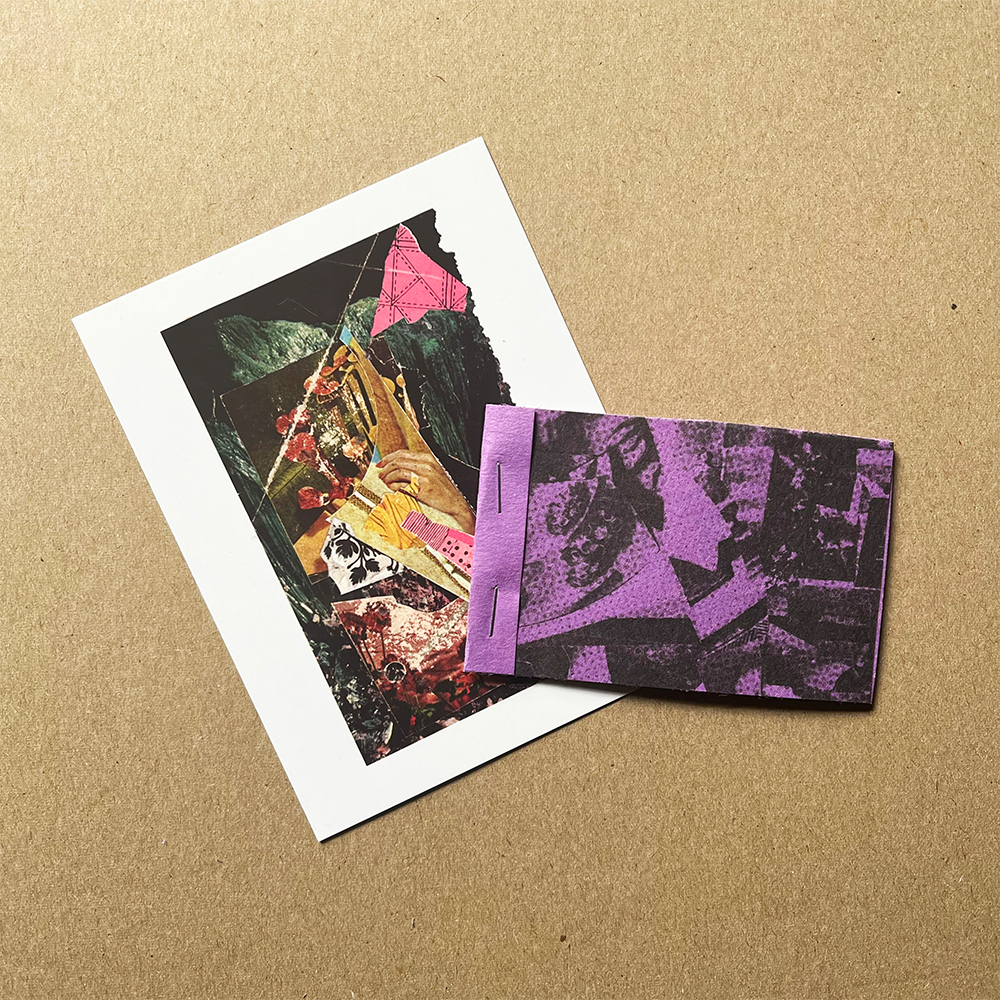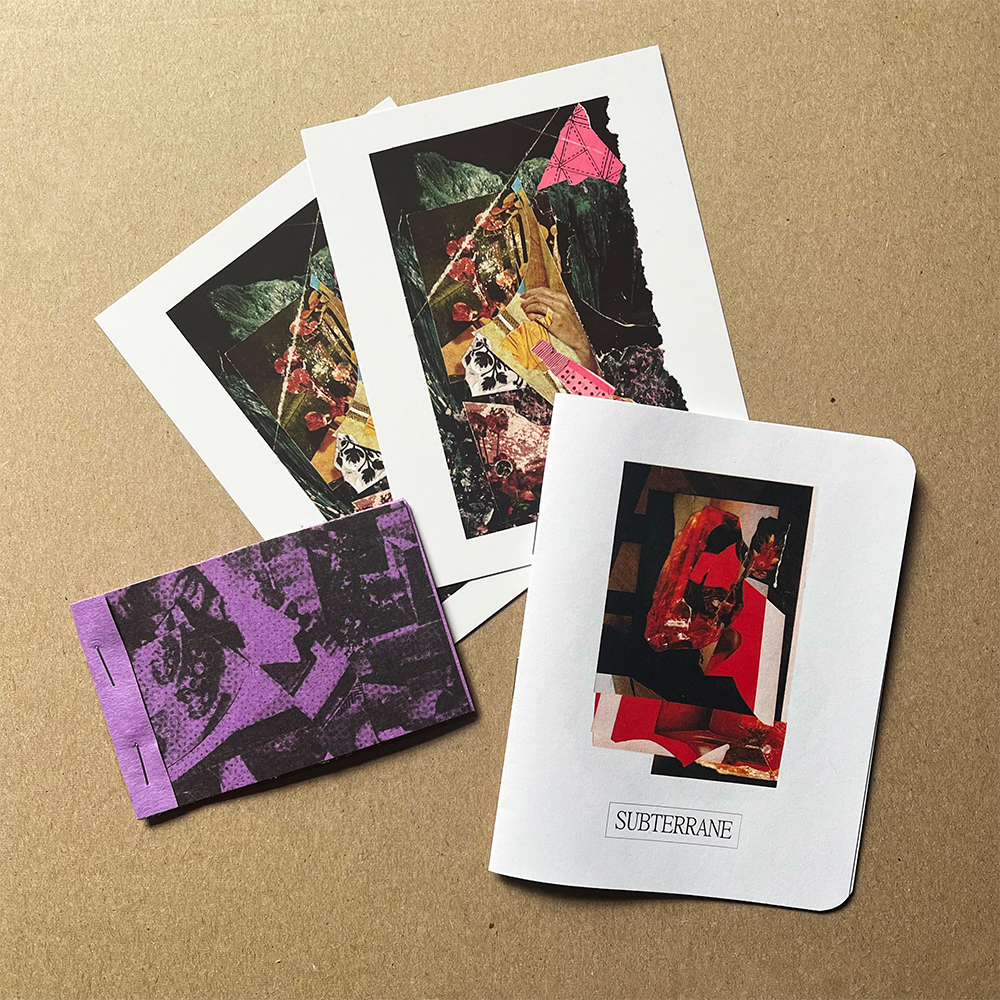 the zine for june 2022 is called « THESE COMPLEX MAPS », a small hand-stapled booklet with twelve new collages on soft deep violet-colored paper that balances abstraction and poetics.
**important note: existing zine subscriptions were mailed earlier this week! i just forgot to crosspost the announcement of the month's issue here at first. i'm trying to get back onto my usual schedule of announcing on the 1st of the month -- the schedule moving around has been due to traveling and life stuff, and i've been really happy with the work i've been making in response to some of the traveling and other experiences, but i'd also like to get back to completing the project earlier in the month if possible. thank you for bearing with the changes in mailing schedule the past few months, and i hope you've been enjoying the zines! <3
it's gemini season! i was fortunate to celebrate my 37th birthday in massachusetts, seeing some dear friends, being immersed in collage and hunting paper. everything used to make these collages once again came from material collected while traveling, continuing my investigations into place and memory in booklet form. i'd been wanting to make a narrow zine with side stapling since march, after having a chance to closely examine some of the earliest issues of i-D magazine in an exhibition at the art institute of chicago. subscriptions this month also include a new postcard, and ten-dollar subscribers will also receive « SUBTERRANE », a 16-page quarter-sheet color zine collecting some of my 'mineral work' from the past six or so months.
Enjoy this post?

Buy allison anne a magazine