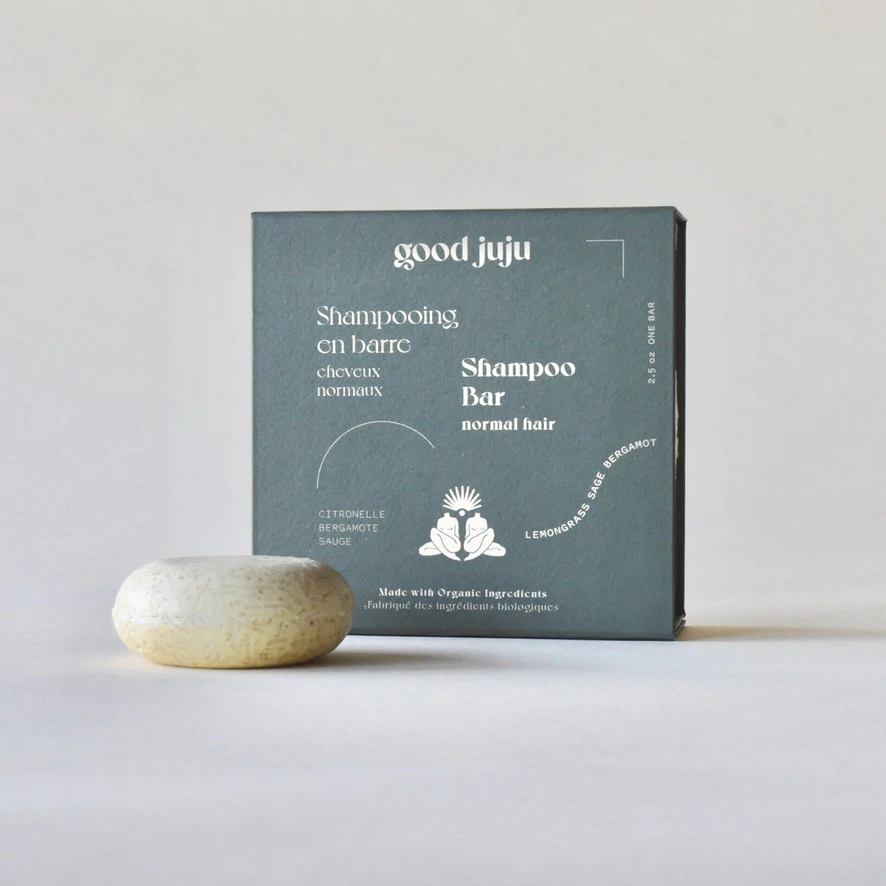 This is a pivotal moment.
It's an opportunity to step up and help create a better future.
To fight for the wellbeing of the Earth, and all the living things that call it home.
We all have the power to effect real change, and that power lies in the choices we make every day.
It starts with each of us.
Formulated with pure, clean, organic ingredients with scientifically proven benefits.

Packaged & shipped in plastic-free, biodegradable & sustainably-sourced materials.

Committed to improving our planet and the lives of all the creatures we share it with.
https://hellogoodjuju.com?sca_ref=1886736.tToA6Vt6uW
The testimony for this product, is going to sound like I was paid to do it.. but I swear, this is one of the most amazing products I have ever used on myself and my clothes.
So far it's been a little over a month since I started using the Shampoo and Conditioner from Good JuJu. The first three washes were really weird, trying to get used to a bar versus liquid, once I got it and could lather correctly.. it was like heaven. After two weeks of using their Shampoo and Conditioner, I could tell a huge difference in my hair, not just after it dried.. but while I was washing it! I could literally feel there was no longer a coated film on my hair, every time I wash it feels like silk. I will be in the shower, starting to wash my hair, and it feels like the healthiest hair I've ever had in my life.
The only thing I do extra, is a leave in conditioner at times. While their conditioner is absolutely amazing, my hair needs a little extra due to the dye damage. However, the conditioner I use (for curly and damaged hair), leaves just enough oils on my hair that don't make it look oily. This has helped not only keep my hair nicer, longer.. I have been able to get shine and strength back I didn't think I could.
The last product I have tried through them are their laundry strips, they smell delicious first off. Second, when your clothes are all done and dry, they smell like nothing.. literally nothing. Not good, not bad, you just don't smell anything. They got just as clean as a regular detergent, and I know I am using a better product for my skin and for the environment. I would say this entire first purchase was an epic win!
There are a few other amazing products on their site, that in time I will definitely be trying out and letting you guys know how good or not so good it might be.
Breakouts have minimized, my eczema has started to clear some, and those are just with the few changes I have made with products on my skin, and better clothes.
Until next time, when I buy some more stuff from this amazingly wonderful company. Don't take it just from me, try it out! I promise, you will not be disappointed.
Below are the Pictures of the Products I've already bought and used!