Tired of Spreadsheets? Here is My Personal Budget Template for Notion!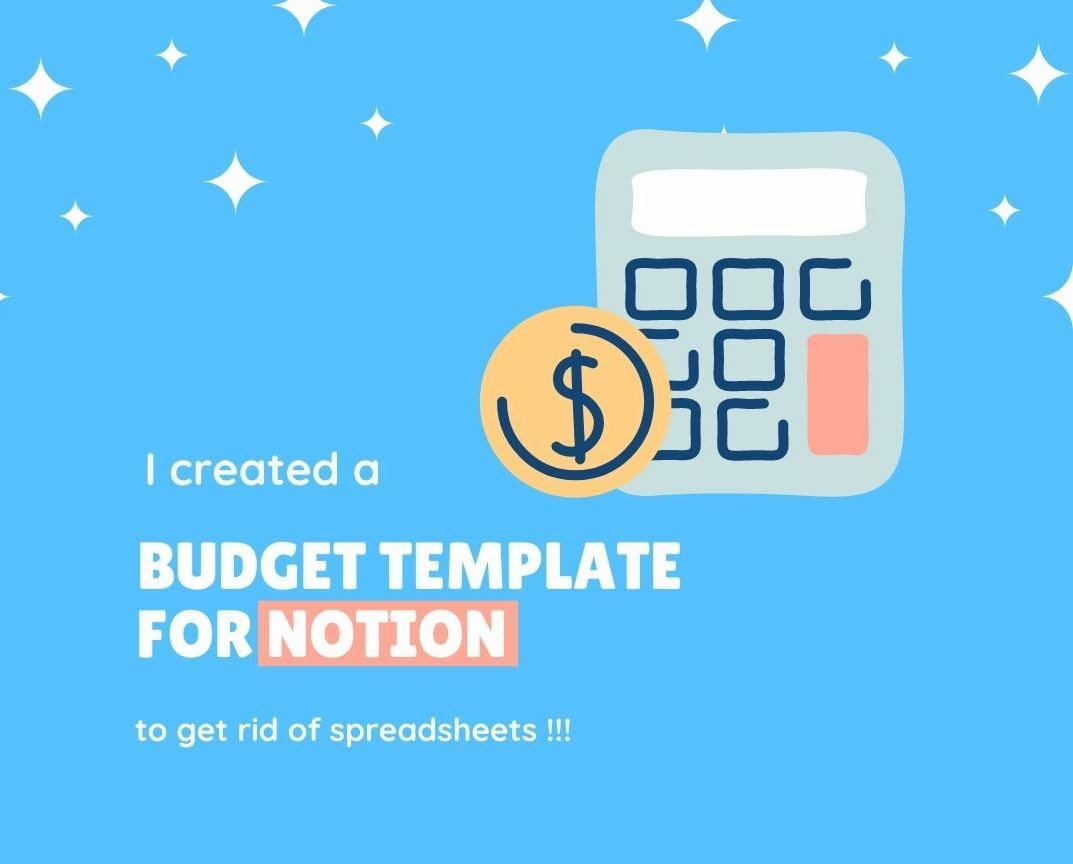 I was tired of spreadsheets and, for a couple of days, I tried to find a public Notion template for me to keep track of my personal budget. However, none of what I found on Google was good for what I needed or simple for visualizing information as well as for adding transactions.
For this reason, I ended up creating my own template — which is the first one I share with you :) Here is my Personal Budget template for Notion: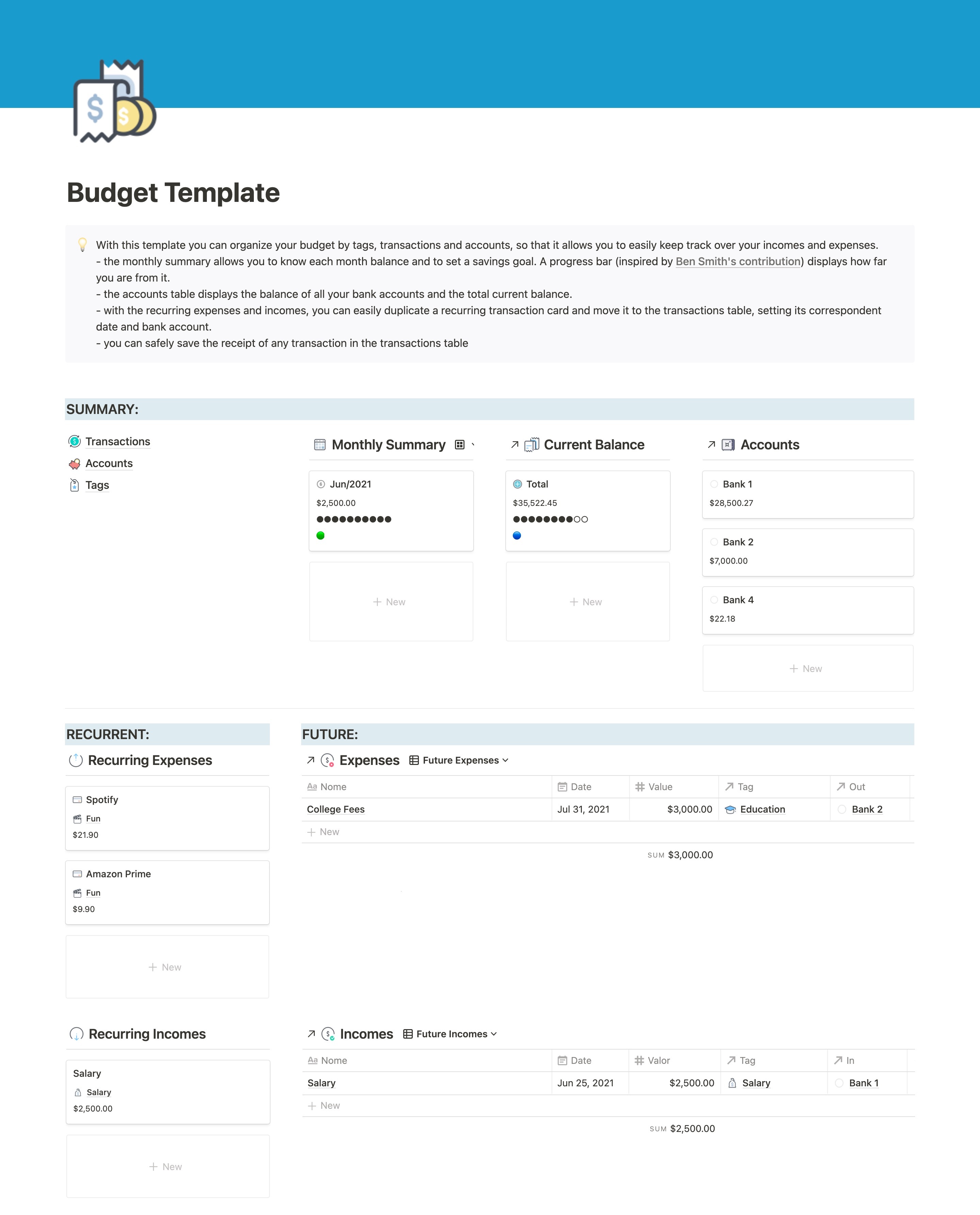 With this template you can easily organize your budget, so that each new transaction can be related to a tag and a bank account. This allows you to know your monthly balance and your current bank accounts balance.
Highlights:
in the monthly summary, you can set a savings goal and know if you reached it since the progress bar displays how far you are from it. In the total current balance, you can set a general savings goal too!
in the recurring incomes and expenses, you can easily duplicate a recurring transaction and move it to the transaction table — but do not forget to set its date!

in the tags table, you can know how much each income or expense tag corresponds, in average, to your monthly budget.

in the transactions tables, you can consider in advance future known transactions and save receipts.
Also, it looks great in both light and dark modes!
Hope you have liked this post and that you find this template useful. Feel free to share any feedback and/or to buy me a coffee if you like to!
Thanks,
amanda.
Enjoy this post?

Buy amanda. a coffee